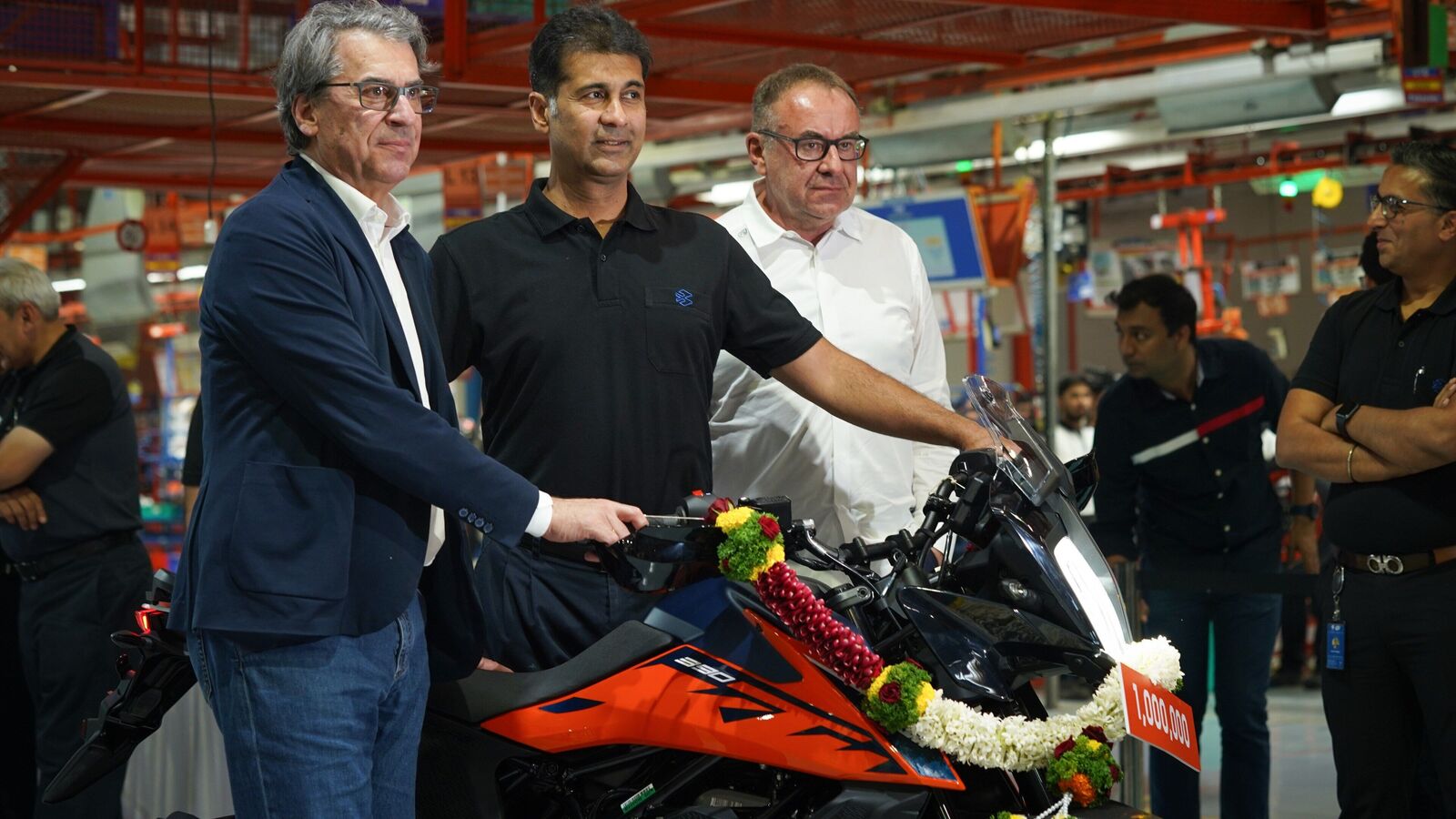 Bajaj Auto and KTM achieved a significant milestone in its partnership as the one millionth KTM motorcycle rolled out from Bajaj Auto's Chakan manufacturing facility in Maharashtra. The one millionth motorcycle to roll out was the KTM 390 Adventure in the presence of Rajiv Bajaj, MD & CEO, Bajaj Auto, and Stefan Pierer Pierer Mobility AG.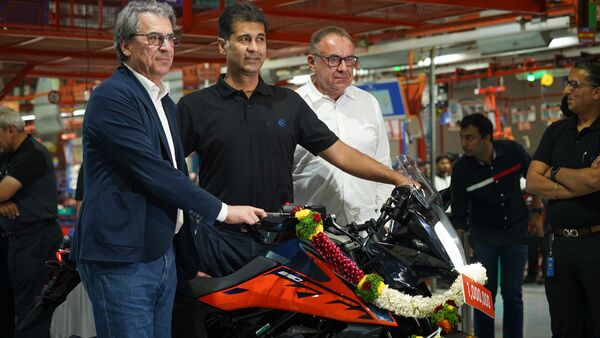 Bajaj and KTM entered in a partnership in 2008 and the first model to be made in India was the KTM 200 Duke in 2012. Over the next decade, India became the global production hub for KTM's 125-373 cc line-up that have been sold globally as well as in India. It's noteworthy that KTM took less than half the time to hit the second half-million mark, which shows the brand's faster adoption not just globally but in India as well.
(also read: 2023 KTM 1290 Super Adventure R unveiled globally: Will it come to India?
Speaking on the occasion, Rajiv Bajaj, MD & CEO – Bajaj Auto Limited., said, "Motorcycles are our strength, and the one-millionth KTM milestone is a testimony to that. When we inked our partnership in 2007, it was with the goal of affordable innovation that would reach KTM's marquee brands to all parts of the globe. 15 years later, we have not only been successful but have also become strategic partners with a restructured ownership. Given our similar cultures, a sustainable and trusted cooperation has been built that will soon extend to electric vehicles and next-gen technologies. One million has been achieved. There are many more to go!"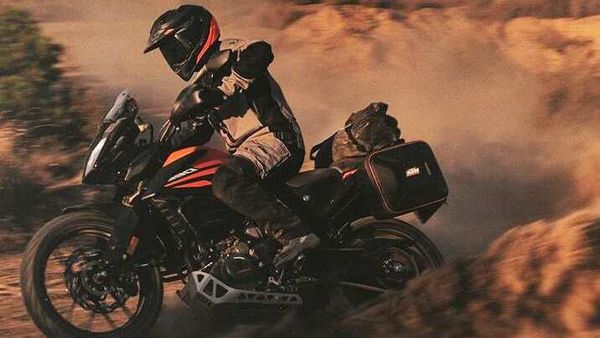 Talking about the development, Mr Stefan Pierer, CEO – Pierer Mobility AG, said, "This is indeed a momentous occasion for both KTM and Bajaj Auto. At Pierer Mobility AG, we abide by our four pillars of success. These include operating as a global entity, innovating continuously, getting the right talent, and building distinct brands worldwide. Our position as a global mobility group is built on the right partners who are passionate about delivering excellence. Our constant drive to innovate and the ability to build strong brands across markets have found resonance with Bajaj Auto. Our success in this partnership gives us great confidence about the future, where we will expand our portfolio into electric and maintain our position as leaders in the powered two-wheeler industry."
First Published Date: 20 Jan 2023, 15:51 PM IST