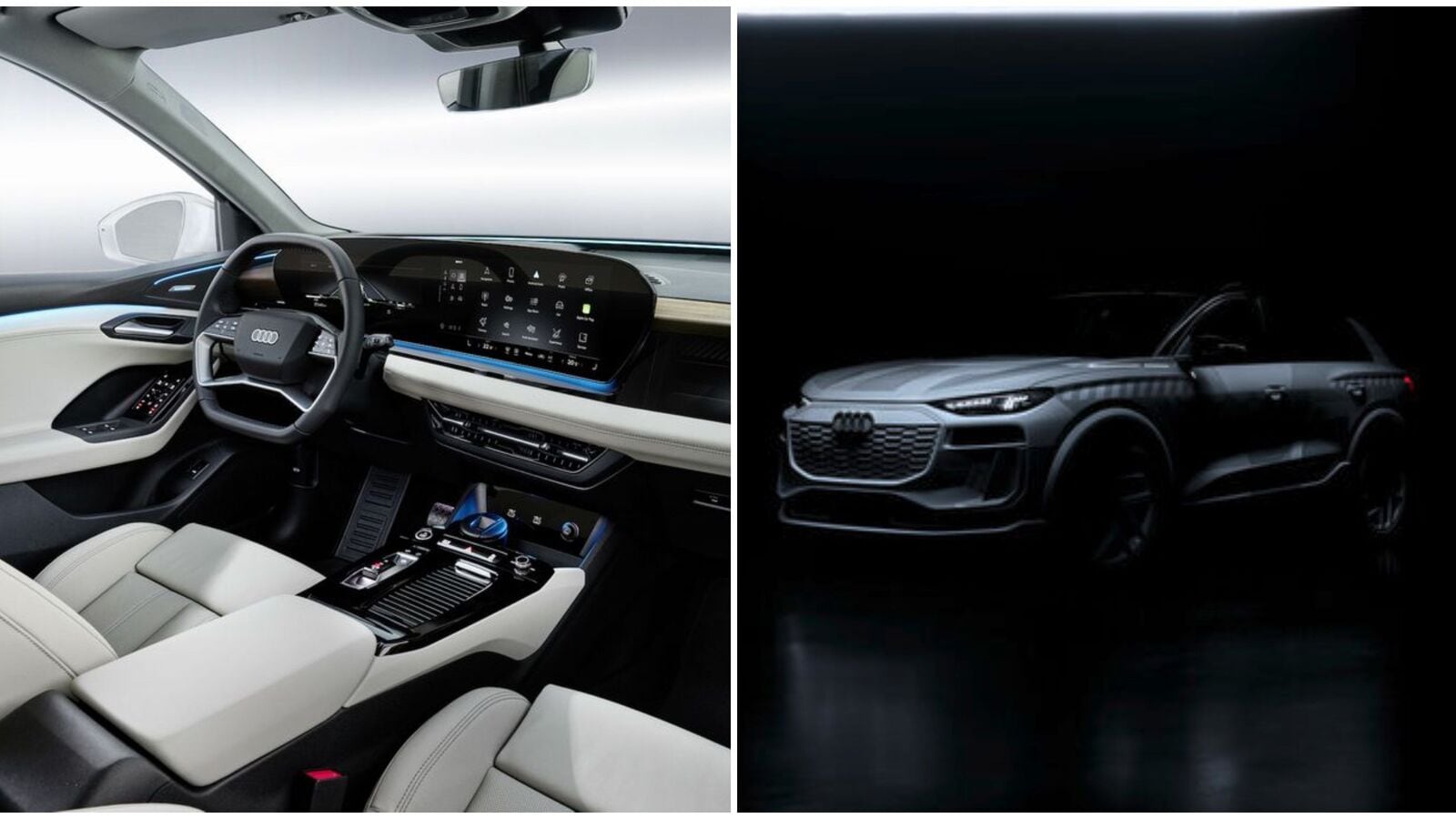 Audi has unveiled the interior design language of its upcoming EV SUV Q6 e-tron which comes as a screen-packed vehicle. The Q6 e-tron will be the brand's first EV that will be built on its new Premium Platform Electric (PPE) architecture. The vehicle gets a total of three screens facing the passengers – an OLED gauge cluster, an infotainment touchscreen and one front-passenger dedicated touchscreen.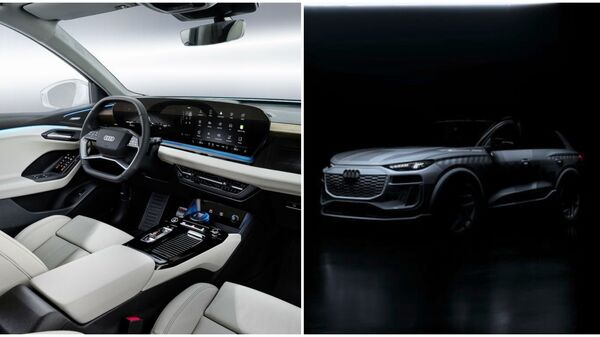 The OLED gauge cluster measures 11.9-inch and the infotainment touchscreen measures 14.5-inch, while both these reside under a single curved bezel underlined by ambient lighting. Another 10.9-inch touchscreen is dedicated to the front-seat passenger, and has a way of blocking the driver's view of its contents, per safety regulations.
Also Read : 2024 Audi Q8 facelift teased ahead of global debut on September 5
The electric SUV gets a new Android-based infotainment software which gets a 'self-learning voice assistant'. It responds to – "Hey, Audi." and can learn a driver's preferences gradually and even make suggestions. Coming to the optional head-up display (HUD), it comes with augmented reality.
When the SUV's speed, navigation directions, or traffic signs are reflected onto the windshield, the HUD tilts forward their images to create the impression that they're floating in front of the vehicle. Audi claims this helps reduce distractions, particularly in low-visibility situations.
Another interesting feature inside the Q6 e-tron is the customizable ambient lighting. The vehicle also has interactive lighting elements such as a welcome action and the ability to notify people when the vehicle is locked and unlocked. Other features include mimicking the turn signals and visualizing the EV's charging levels.
The steering wheel is squared-off and is flat on the top and bottom and hosts a bunch of touch-sensitive controls. Coming to its exteriors, the Audi Q6 e-tron's dimensions are said to be similar to that of the ICE Q5 SUV.
First Published Date: 04 Sep 2023, 16:23 PM IST