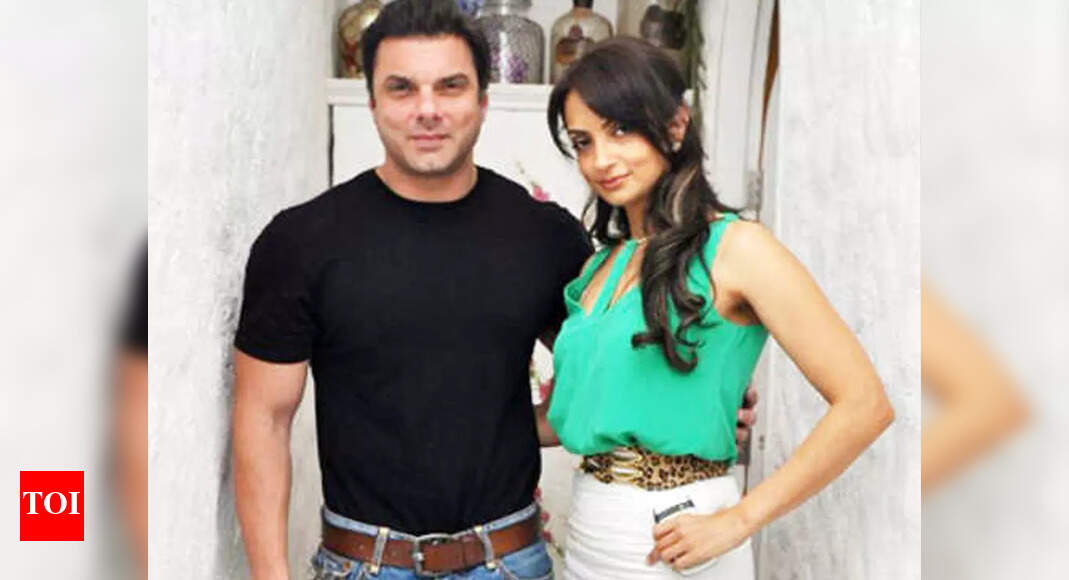 Sohail Khan
and
Seema
Khan have filed for divorce and were spotted at the family court in Bandra on Friday. "They have filed for a divorce. Both were friendly towards each other," a source had told ETimes. They appeared before Judge Maqdoom so that the Hon'ble Judge could complete the verification process of their divorce application. Even before Sohail and Seema could make the divorce official, netizens started trolling Seema Khan for separating from her husband of 24 years. Here are a few attacks that Seema Khan faced on social media:
"Paise kamane ka mast plan he. amir logo se shadi kro aur fir divorce"

If only this was a gold digger's plan, she took two decades too-long to get to her gold! Before typing this crass remark, you should have done some research about Seema Khan. She is a designer and after appearing on a hit OTT show, she has become a popular name too. Beyond being associated to the Khandaan, Seema has carved out her own personality. Rest assured, wedding-divorce isn't really Seema's profession, as you so callously hinted at.

"Inspired by Malaika"

And you've found yet another reason to troll Malaika Arora, while seemingly taking a dig at Seema Khan. Dragging her friend and ex-bhabhi in this controversy is all one can expect from an unkind troll like yourself. Malaika-Arbaaz had their reasons and Sohail-Seema have theirs and none of them have asked for your opinion. Allow us to update your lack of information, Seema and Sohail eloped to honour their love and their inter-faith marriage lasted over two decades. Divorce is nothing to be inspired from, if you want, then get inspired from their strong bond, which was evident even in court during divorce proceedings.
"Bollywood culture"

If Bollywood makes you sick, then we suggest you keep your distance from all things connected to B-Town. Unfollow celebrities on Instagram, shun all paparazzi accounts on social media, don't dance to filmy songs, switch channels every time a Bollywood actor appears and ban all movies from your life. And then probably you'll realize how Bollywood makes your life colourful. Bollywood is not just about gossip and divorces, but there's truckloads of happiness and inspiration too… you just need to look in the right places!