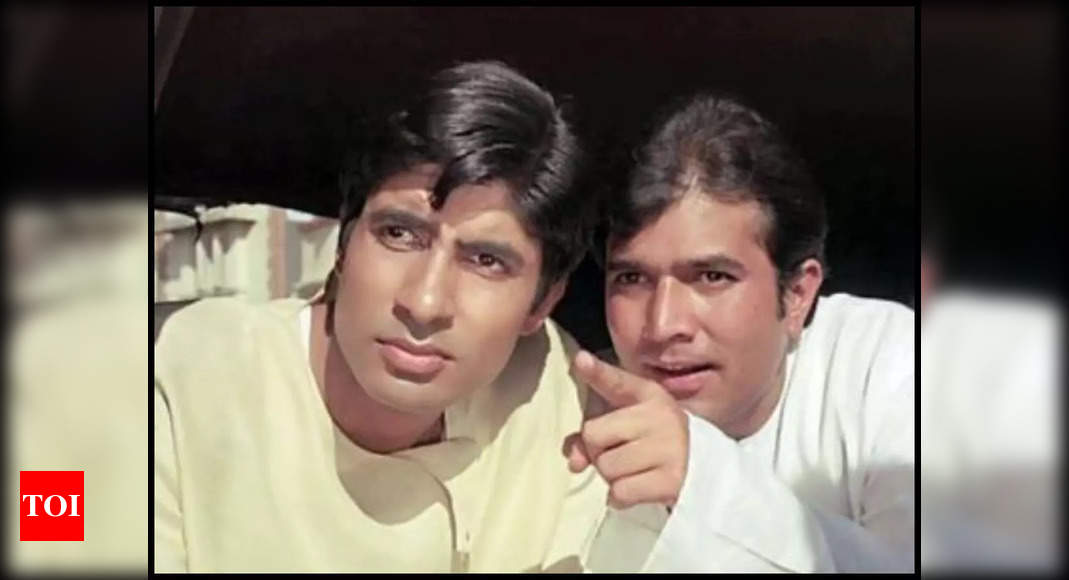 Amitabh Bachchan
and
Rajesh Khanna
's classic film '
Anand
' directed by
Hrishikesh Mukherjee
is all set to get a remake. Earlier today, it was announced that Sameer
Raj Sippy
, grandson of the film's original producer, N.C. Sippy is working on the remake along with producer
Vikram Khakhar
.
It was also reported that the director and cast of the film, which is in its scripting stage, are yet to be finalised. Sharing his excitement on the development, producer Vikram Khakhar said in a statement, "Digging into our own classics, we will find invaluable gems rather than scouting for stories, internationally or regionally. Placing Anand in the post-Covid era, where we emphasise on the value of life, will enhance the story of Anand."
Expressing his excitement, Producer Sameer Raj Sippy said, "Keeping in mind the sensibilities of the original film and the emotions attached, I felt the current generation needs to be retold many stories that are so relevant today and especially when there is a great appetite for good content."

Soon after the news of 'Anand' getting a remake was shared on social media, fans of the classic film started requesting the producers to drop the idea. One of the comments read, "Please don't spoil the film for us. It's a classic." Another comment read, "Why this should be remade btw? It is almost impossible to reenact a few charecters i.e. Dilip Saheb as Devdas, Rajesh Khanna Ji as Anand, Amitabh in DON & Dewar, Amjad Khan Saheb as Gabbar Singh, and may be a couple more charecters. These should be preserved." While some were seen suggesting Akshay Kumar, Ranbir Kapoor, Arjun Kapoor and Varun Dhawan's names for the remake.
The 1971 original featured Rajesh Khanna as a terminally ill cancer patient, Anand Sehgal, the onus of whose treatment is taken by Amitabh. However, destiny has its own plans as Anand's cancer reaches its final stage and he passes away but not before touching the lives of many people whom he spent time with, including a total stranger Isa Bhai Suratwala played by the legendary Johnny Walker.