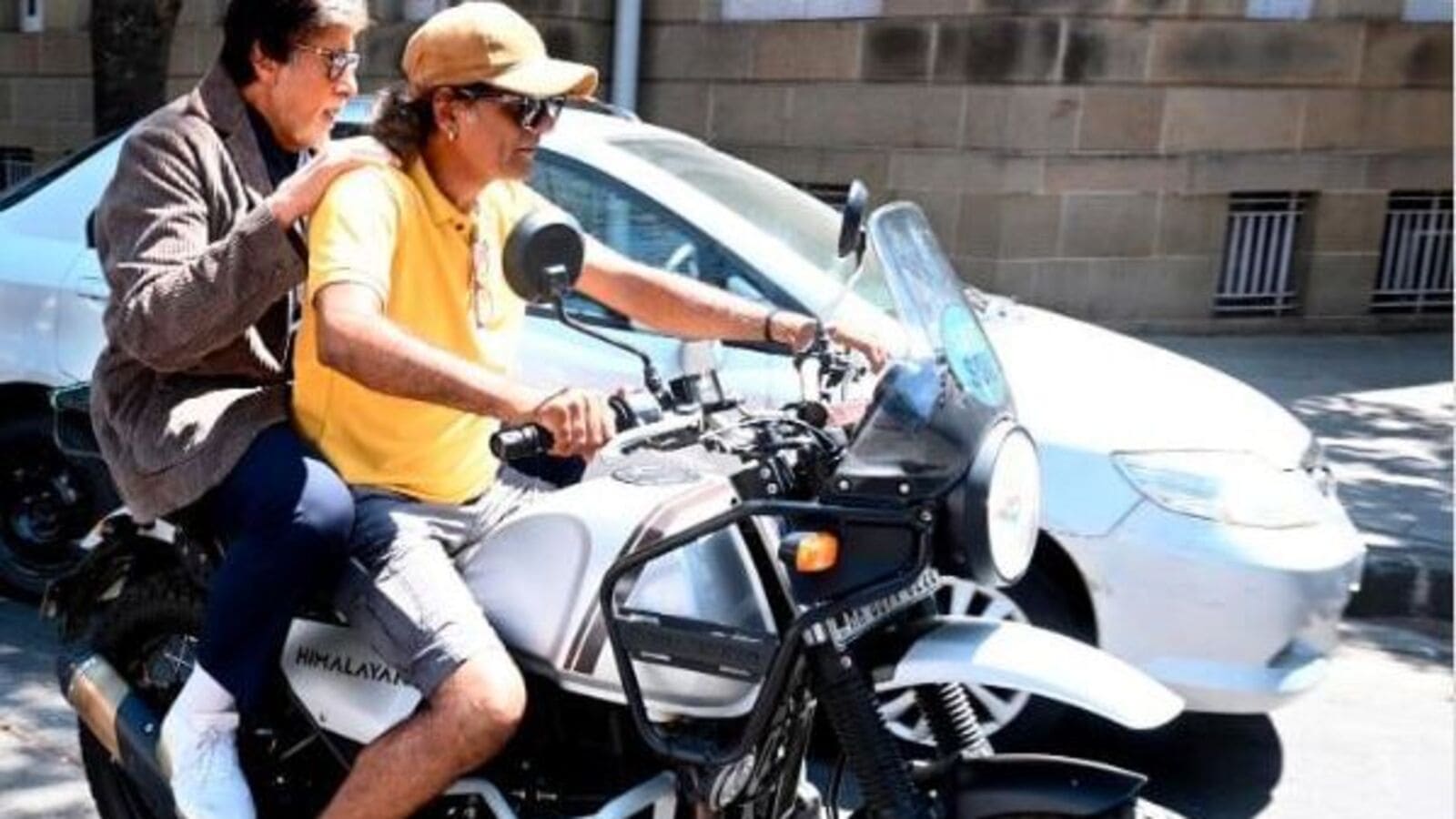 Amitabh Bachchan has issued a clarification for not wearing a helmet while riding as a pillion on a motorcycle in Mumbai. The actor clarified that the image was during a shoot on closed-off roads with all the necessary permissions taken, which allowed him to ride without wearing a helmet. The clarification was made after the Mumbai Traffic Police took note of his recent image on Instagram.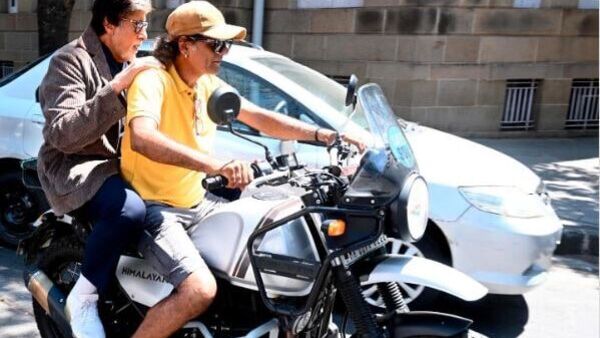 In the Instagram post, Amitabh Bachchan claimed that he decided to take lift from a stranger on the road to reach his shoot location on time. The image caption read, "Thank you for the ride buddy .. don't know you .. but you obliged and got me on time to location of work .. faster and in avoidance of the unsolvable traffic jams .. thank you capped , shorts and yellowed T-shirt owner."
Also Read : Amitabh Bachchan takes lift on stranger's Royal Enfield Himalayan amidst traffic jam
To be fair, neither the image nor the caption pointed out the image being from a film shoot or was made in jest. Hence, social media users were quick to point out that the actor and the motorcycle rider were not wearing helmets, violating traffic laws.
Seemingly backtracking on the whole situation, Bachchan wrote on his personal blog, "Aahhhhhhh .. the impotency of content .. Much made out of the bike picture .. ! How you moving on street with stranger ..? No security ..? You are loved take care ..? And then .. no helmet .. !!!!!! The fact of the matter is that this is on location shoot on the street of Mumbai ..It is Sunday .. formal permission taken for shoot at a lane in Ballard Estate .. permission sought for Sunday because all offices are shut and there is no public or traffic. One lane in the region blocked off by Police permission for shoot .. the lane barely 30-40 meters .. The dress I wear is my costume for the film ..Aand .. I am just fooling around by getting on the bike, of a crew member .. not even moving any where, but giving the impression that I travelled to save time .."
Bachchan further went on to add that he would've gone ahead and done this if there was a "problem of punctuality." He followed it up with saying he would wear a helmet and follow the traffic guidelines.
"But yes I would do it if there was a problem of punctuality .. and wear helmet and follow all the rules and regulations of the traffic guide lines .. I am not the only one that does this .. had seen Akshay Kumar do this to get to location on time .. wore helmet etc., on the bike of his Security person .. no one could recognise .. and it was rapid and efficient .. and it worked well ..," he said.
Also Read : Amitabh Bachchan, Anushka Sharma spotted riding without helmets, cops take note
Not just Amitabh Bachchan but actor Anushka Sharma was also spotted riding to a location as a pillion with her bodyguard. Both the actor and her bodyguard were not wearing helmets, which irked netizens who asked Mumbai Police to take action. As per the traffic regulations in Mumbai, both the rider and pillion need to wear a helmet on a two-wheeler.
First Published Date: 17 May 2023, 12:39 PM IST