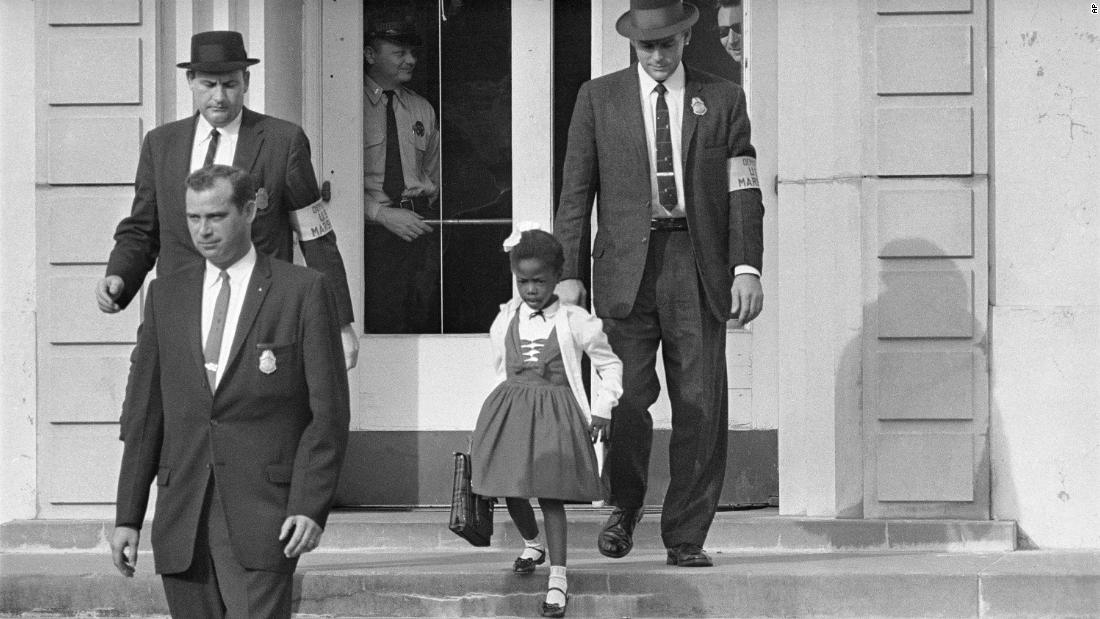 In 1926, Carter G. Woodson, a historian and the co-founder of the Association for the Study of Negro Life and History, proposed that the second week of February be Negro History Week.
"If a race has no history, it has no worthwhile tradition, it becomes a negligible factor in the thought of the world, and it stands in danger of being exterminated," wrote Woodson, considered the "Father of Black History."
Textbooks at the time largely ignored the US's Black population, so Woodson took on the task of writing Black Americans into the country's culture and history.
Today, as the US observes Black History Month, which grew out of Negro History Week, Woodson's provocation has taken on new urgency. Many conservative parents and lawmakers are challenging books and instruction about the history of race and racism — and in consequence are not only muzzling educators but also obstructing students' understanding of the persistence of a harmful racial order.
"This is about the silencing of evidence-based historical content, and that should concern everyone who claims they love this country," Michael Butler, a history professor at Flagler College in St. Augustine, Florida, told CNN.
"This history is difficult. It's not comfortable. It's not meant to make people feel comfortable. It's meant to make people understand how the past informs the present," Butler said.
What follows is a closer look at the movement to banish from classrooms any serious discussion of the history of racial oppression — and the impact of such censorship on both educators and students.
Hiding history
Tennessee and Florida aren't the only states where history is under siege.
Crucially, this assault on history has, well, a history — one that stretches back to at least the end of the 19th century.
"What we're witnessing now in terms of legislative restrictions following on the heels of racial progress is not new. Our country has experienced these kinds of legislative restrictions before — including after Reconstruction with the imposition of Jim Crow laws designed to maintain the racial subordination of emancipated Black people," explained Janel George, an associate professor of law at the Georgetown University Law Center.
In other words, "recent legislative attempts to restrict the teaching of the history of racism are merely the latest iteration of a tradition of exploiting legislative power to maintain racial inequality in public education," George said.
The fallout
One outcome of this legislative blitz is a chilling effect on educators, as they endure scrutiny for any attempt to convey an honest account of race and racism in the US.
"Mark my words: Our union will defend any member who gets in trouble for teaching honest history," she said during a virtual address at the union's TEACH conference. "Teaching the truth is not radical or wrong."
Weingarten reiterated some of Sanchez's sentiments last week, saying that educators "don't tell students what to think — we teach them how to think."
"Putting politicians in control of classrooms and lecture halls is a slap in the face to all Americans who value freedom and local control, and we will fight this blatant censorship with every fiber of our being," she told CNN.
Indeed, anemic history instruction comes with consequences.
In 2016, Atkinson joined with other Black and brown parents to form the Royal Oak Multicultural Parents Association, a group that advocates for more expansive and culturally diverse curricula in the Royal Oak Public Schools system in Michigan.
Ebony Elizabeth Thomas, an associate professor at the University of Michigan's School of Education and a former language arts teacher, spoke broadly about the necessity of giving students access to accurate history instruction.
"If we teach a generation of young people that, after the Civil War, the Emancipation Proclamation and all of the events of the 1860s, attempts to integrate free people failed and there were repressive laws enacted that weren't repealed for almost a century, then we're going to have different conversations," she said. "We're going to have historical context for why the country is the way it is, instead of thinking that the fact that Black people are at the bottom of every metric is indicative of our deficit or our inferiority."
Thomas submitted that the best way to view the current legislative assault is as a matter of control — of the narrative, of the future.
"All of the effort to suppress the teaching of US history is a matter of control," she said. "Whoever controls the narrative controls society, and whoever controls the narrative will control the future."