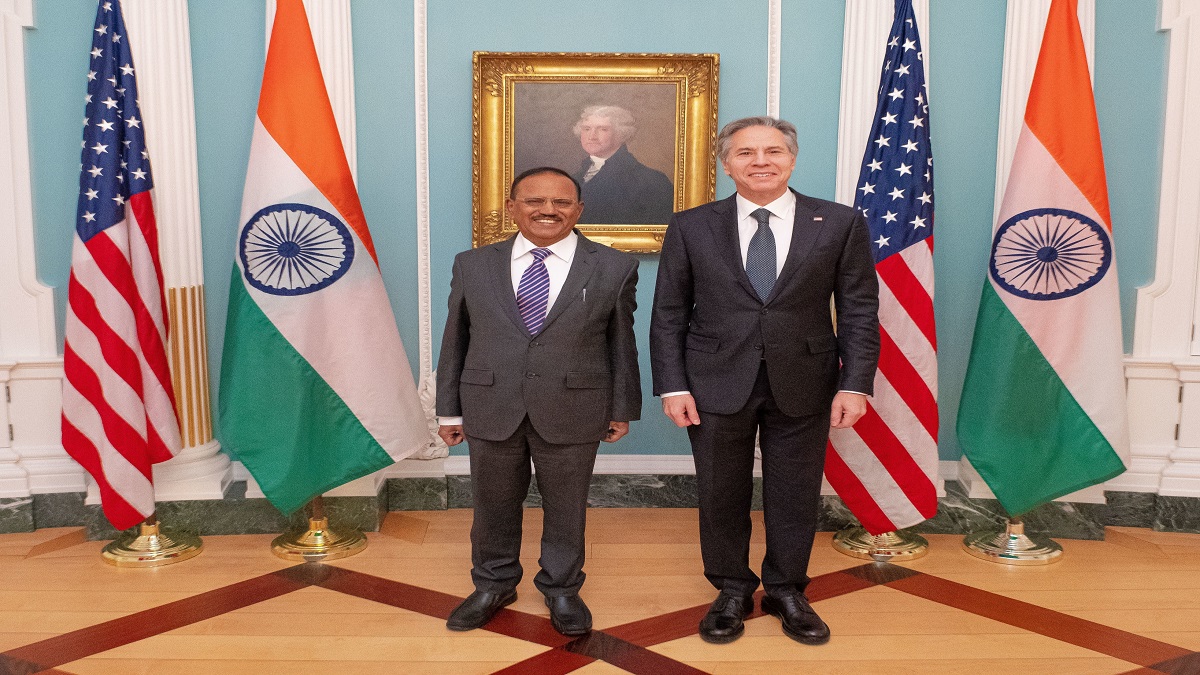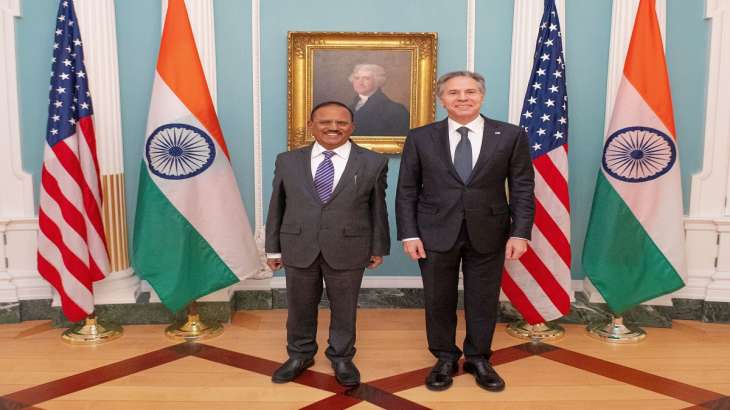 Blinken-Doval meeting: Hailing his meeting with National Security Advisor (NSA) Ajit Doval, US Secretary of State Antony Blinken said that Washington is deepening its cooperation with India to address global challenges.
"The United States is expanding cooperation with India to address global challenges. I had a good meeting with Indian National Security Advisor Ajit Doval today to discuss deepening our strategic partnership," he tweeted.
The meeting between the two comes as Doval was on an official visit to Washington from January 30 to February 1. He was accompanied by senior government officials and leaders of Indian industry.
'Sustained attention to achieve results'
Meanwhile, the Ministry of External Affairs (MEA) said in the press release that both nations made a commitment to continue paying sustained attention in order to achieve results within specified time frames
A range of bilateral, regional, and global topics of shared interest was discussed by the NSA with US policymakers and stakeholders from the government, Congress, business, academic, and research sectors, it added. 
India's Ambassador to the US Taranjit Singh Sandhu hosted NSA Doval, US Senators Mark Warner, and John Cornyn at India House and held talks on furthering ties. "Pleasure to host NSA Ajit Doval, Senator @MarkWarner & Senator @JohnCornyn, Chair & Member of the Select Committee on Intelligence & co-chairs of the India Caucus, at India House. Important conversation on advancing ties (sic)," Sandhu wrote on Twitter.
Doval holds meetings with key US officials
In addition to his meeting with US NSA Jake Sullivan, Doval also had a meeting with General Mark Milley, Chairman of the Joint Chiefs of Staff, Acting Secretary of Defense Kathleen Hicks, prominent Senators, and industry leaders. 
Meanwhile, the US has assured support to ease export barriers to India in a few critical areas, including through efforts towards legislative changes. During the meeting, emphasis was placed on strengthening linkages between the startup ecosystems and building innovation bridges in key sectors between the two countries, through expos, hackathons and pitching sessions.
The Ministry of External Affairs also said that the two sides established a quantum coordination mechanism with participation from industry and academia, taking the importance of quantum technologies into consideration.
(With inputs from ANI)