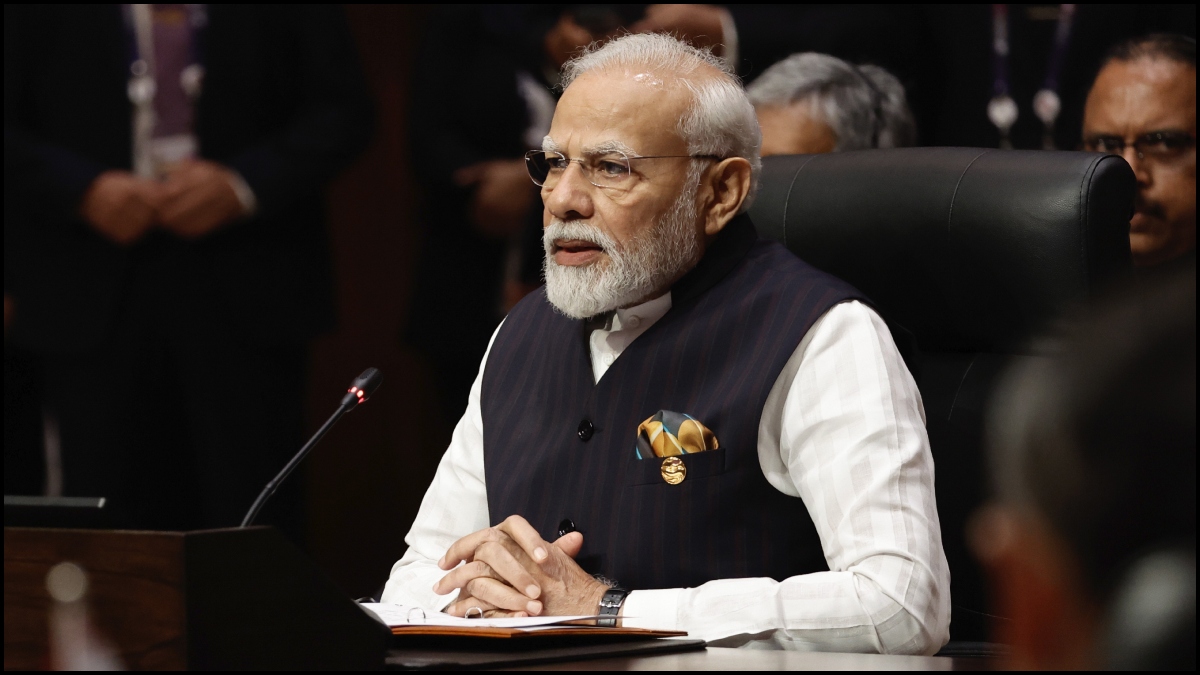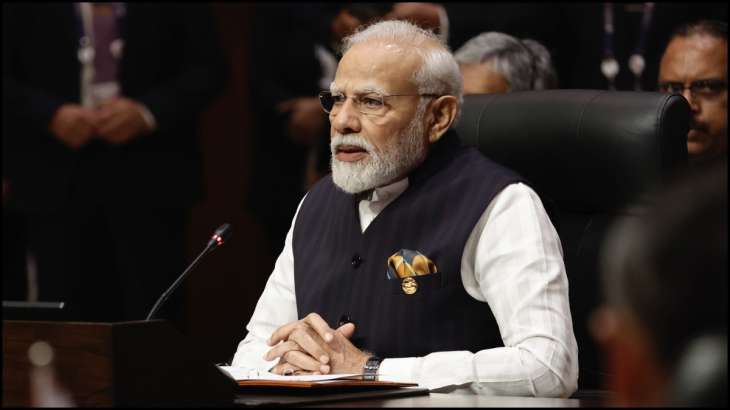 In a big message aimed towards China, Prime Minister Narendra Modi on Thursday expressed India's full support for ASEAN centrality and called for an open, free and rules-based Indo-Pacific region, during an address at the 20th ASEAN-India Summit in Indonesia.
"ASEAN is a central pillar of India's 'Act East' policy and India fully supports ASEAN centrality and the ASEAN outlook on the Indo-Pacific. ASEAN has an important place in India's Indo-Pacific initiative as well," said PM Modi in his remarks.
The Prime Minister stressed for the need of a rules-based post-COVID world order and common interests of ASEAN leaders in amplifying the voices of the Global South. He also outlined the challenges of terrorism, climate change and geopolitical conflicts that impair cooperation.
He also gave a 12-point proposal for strengthening India – ASEAN cooperation covering connectivity, digital transformation, trade and economic engagement, addressing contemporary challenges, people-to-people contacts and deepening strategic engagement. 
China's influence in the Indo-Pacific region
The Indo-Pacific region houses approximately 65% of the world's population and contributes to over 60% of the world GDP (gross domestic product). Naturally, a free and open Indo-Pacific region serves as a means of better economic growth and connectivity for many countries. 
However, China's rise has an economic, technological and military giant has resulted in a major power shift in the region. Over the years, China has ramped up its dominance in the Indo-Pacific region to broaden its influence by flexing economic or military might, most notably at the South China Sea. Furthermore, Beijing has advanced unlawful maritime claims, threaten maritime shipping lanes and destabilising territories.
China's increasingly aggressive actions have fuelled concerns that it seeks to consolidate power and control over the Indo-Pacific region to further enlargen its scope of influence and serve its economic interests, necessitating a containment strategy. China's aggressiveness has led to the resurgence of the Quadrilateral Security Dialogue (Quad) – comprising of the United States, India, Japan and Australia. All of these countries have called for a free and rules-based Indo-Pacific and resist Chinese hegemony in the region.
China has staunchly opposed the efforts, mainly of the US, for an open Indo-Pacific strategy, saying that these efforts are aimed towards 'containing' China. Chinese diplomats have even rejected the concept of 'Indo-Pacific' in geopolitical matters. 
The power balance in the Indo-Pacific region largely rests upon the actions of the United States and China – whose bilateral relations continue t0 decline – as well as India and Japan. India's participation is a crucial component for trade and connectivity, and resilient supply chains in the contested region.
China's warning of 'new Cold War'
PM Modi's remarks at the ASEAN-India Summit came after Chinese Premier Li Qiang commented warned of a "new Cold War" as geopolitical rivalries sharpened across the Indo-Pacific region. "At present, it is very important to oppose taking sides, bloc confrontation and a new Cold War," he said at an annual summit involving ASEAN member-states and China, Japan and South Korea.
Li also remarked that nations needed to "appropriately handle differences and disputes", reported Reuters. The summit focused on China's increasingly assertive activity in the South China Sea, an essential trade route in which several ASEAN countries have ongoing disputes with Beijing.
This comes after the US rejected the newly framed and contentious "standard map" released by China wherein it incorporated several neighbouring regions including some parts of India's Arunachal Pradesh inside its boundary. 
ALSO READ | 'Delhi to Dili': PM Modi announces to open Indian embassy in Timor-Leste, ASEAN nations welcome move