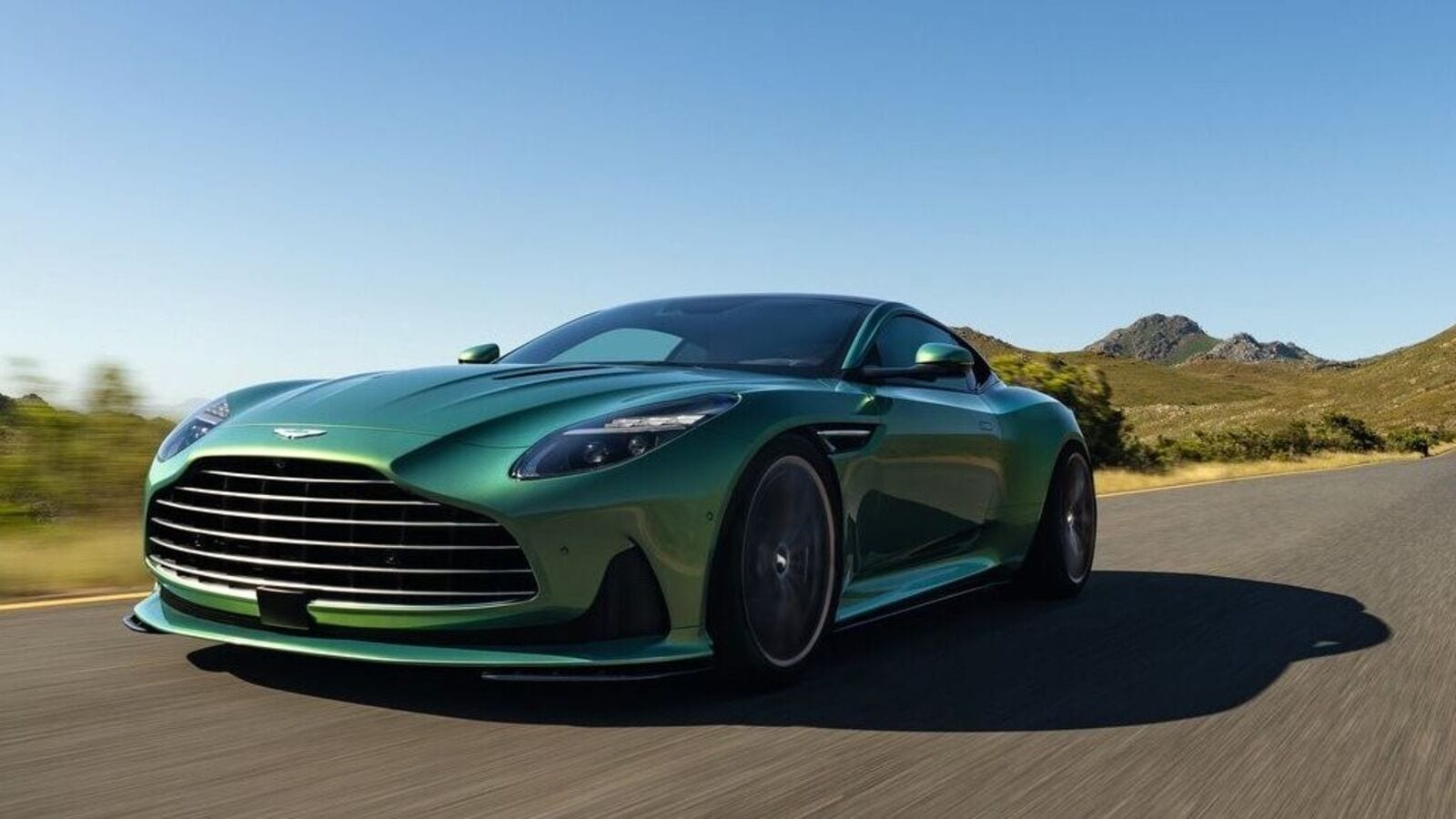 Aston Martin's DB12 will be making its India debut on 29th September. The launch event will happen at the British High Commission in New Delhi. Aston Martin DB12 will be priced at ₹4.80 crore ex-showroom and deliveries will start from Q3 of 2024. It is important to note that this price is before any options. Speaking of options, Aston Martin is offering loads of personalization options through its 'Q' customisation programme so expect the price to shoot up quite easily.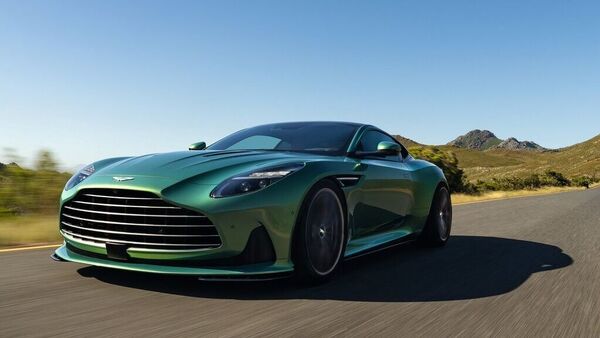 Powering the DB12 is a 4.0-litre V8 that has been twin-turbocharged. That figure seems familiar because the engine is derived from Mercedes-AMG. However, Aston Martin is running their tune on it because of which the power output is boosted to 670 bhp and the peak torque output stands at 800 Nm. 0-100 kmph comes up in claimed 3.6 seconds and the top speed is rated at 325 kmph.
The gearbox on duty is an 8-speed unit that transfers the power to the rear wheels only. To handle all that power, a new electronic rear differential has been placed. Unlike a conventional Limited Slip Differential, it can go from fully open to 100% locked in a matter of milliseconds.
The final drive ratio has been shortened for better in-gear acceleration and the transmission has been re-calibrated as well to reduce shift speeds and increase shift characteristics. Aston Martin DB12's bonded aluminium structure has seen a 7 per cent increase in global torsional stiffness thanks to changes to a range of underbody components.
Also Read : Aston Martin DB12 Volante convertible breaks cover
The adaptive dampers on the grand tourer are also new and the anti-roll bars are stiffer. Aston Martin has given special attention to the steering inputs so that they are sharper and still provide good feedback to the driver. The DB12 is fitted with cast-iron 400 mm front discs and 360 mm rear discs. The brake booster has also been re-tuned to improve pedal feedback.
First Published Date: 05 Sep 2023, 16:57 PM IST