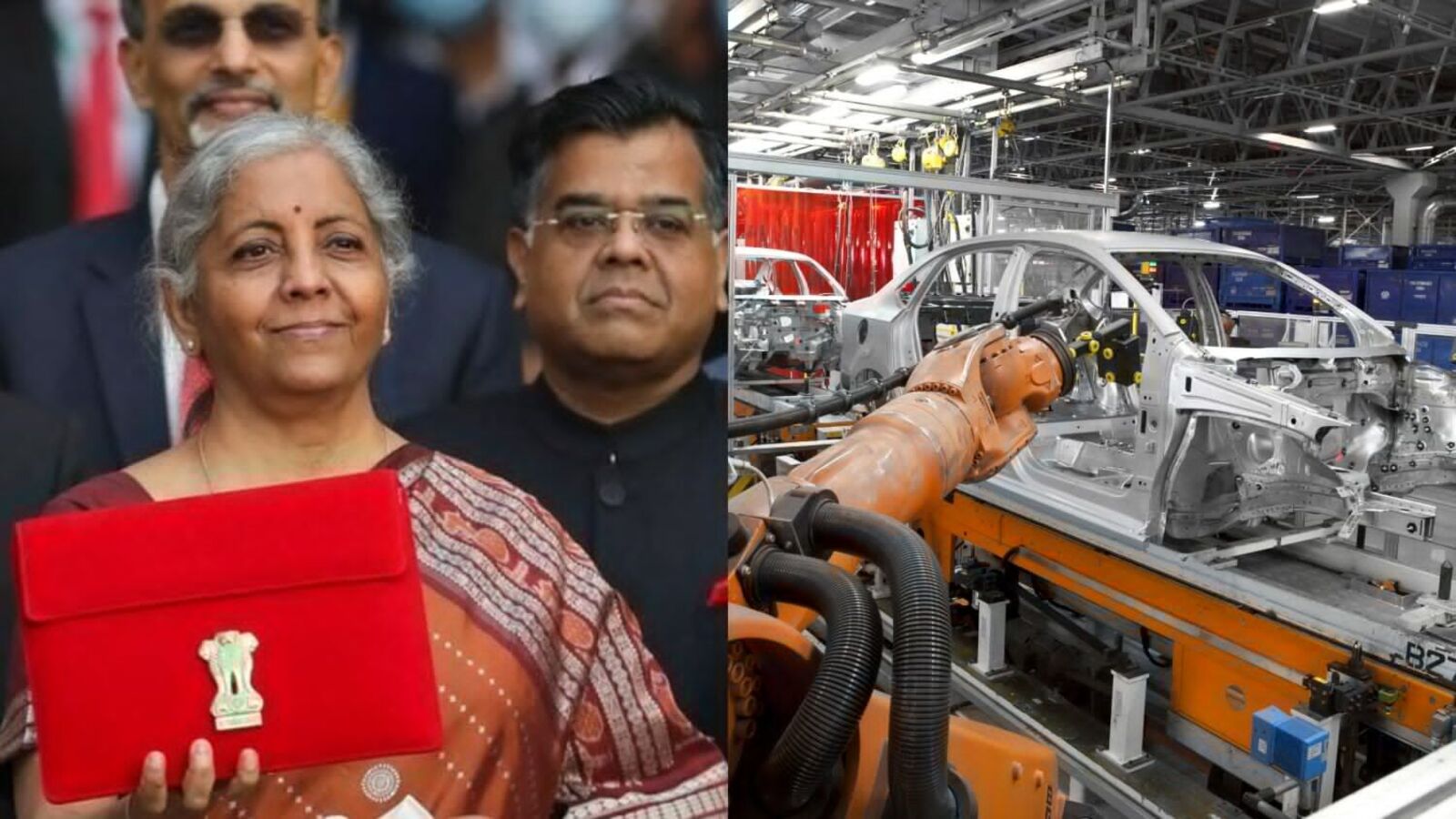 The auto sector welcomed the incentives for EV players but luxury automakers expressed concern over the hike in customs duty for certain categories. Here's how the auto industry reacted to the Union Budget 2023.
Automakers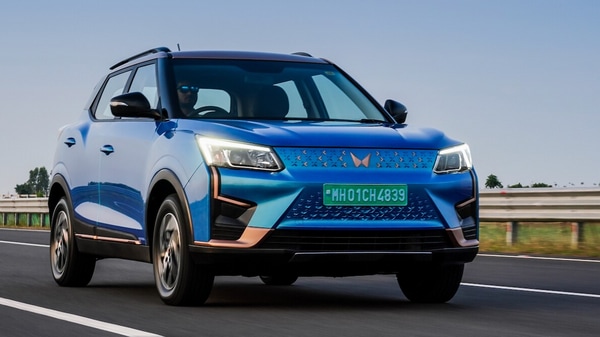 Mahindra Group
Dr Anish Shah, MD & CEO, Mahindra Group, said, "The steep increase in capex, to the tune of ₹10 lakh crore, will ensure the continuum of cyclical recovery. Capex spending is good because it has a higher multiplier effect: every rupee spent on capex has a multiplier of ₹3 as compared to just about ₹0.9 for revenue expenditure. That apart, higher capex also creates jobs in the hinterland. The focus on core infrastructure, including increased funding for railways and clean energy, as well as the government's ambitious plans for the agricultural sector, will help to improve rural incomes. Above all, it is encouraging to see the government setting the pace for climate action by announcing a "green budget" that will pave the way for a greener, cleaner planet."
Hyundai
A statement from Hyundai read, "Hyundai Motor India welcomes the progressive Union Budget announced amidst global uncertainties. The government's vision of a technology-driven and knowledge-based economy envisaged in the budget reflects the country's ambition to stay ahead in a highly dynamic business environment. Announcements on enhanced capital budget outlay for infrastructure, centres of excellence for artificial intelligence, green hydrogen mission, vehicle replacement and customs duty exemption to manufacture lithium-ion batteries will pave the future roadmap for the Indian Auto Industry. The Budget will boost growth and consumption in the country facilitating consumerism through Income Tax relaxation for middle-income individuals.
Renault
Venkatram Mamillapalle, Country CEO & Managing Director, Renault India, said, "The budget has laid special emphasis on the Vehicle Scrappage Policy which will not only boost sales but will also enable achieving a clean and green environment for overall sustainable development. Additionally, funds infusion in the scrappage policy is a remarkable step and is in the right direction to achieve India's goal of being carbon neutral by 2070. This policy would eventually help the entire eco-system of the automotive industry as this will translate into growing order books of OEMs, increased output and job creation. Another significant announcement was made by the government on the customs duty exemption being extended to capital goods and machinery required for the manufacturing of lithium-ion batteries used in EVs. This step is a boost for companies that are/would be manufacturing electric vehicles locally as it will help reduce the cost of EVs. The automobile industry will witness an increase in sales with the introduction of the new tax rebate limit on personal income. This step is likely to help the sector as more disposable income with salaried customers may give a supplementary push to demand personal vehicles."
TVS Motor Company
Sudarshan Venu, MD, TVS Motor Company, said, "The increase in capex on infrastructure and the emphasis on green growth will help the mobility sector. This budget gives something to everyone – from rural India, start-up India, middle-class India, to digital India – it is about inclusive growth and building on the recovery we are seeing after the pandemic. It strikes a fine balance between growth and fiscal prudence."
Luxury Players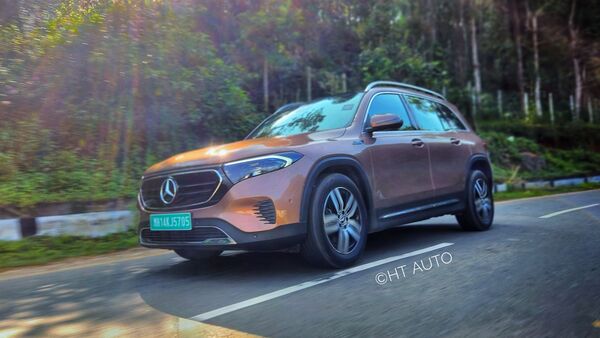 Mercedes-Benz
Santosh Iyer, Managing Director & CEO, Mercedes-Benz India, said, "The Union Budget 2023 should drive demand as it focuses on boosting consumption by increasing the disposable income of taxpayers. Further, increased capital expenditure on infrastructure, particularly roads, should also create demand for the automotive sector. The change in basic custom duties is however going to impact the pricing of some of our select cars like the S-Class Maybach and select CBUs like GLB and EQB, making them dearer. However as we locally manufacture most of our models, this will not affect 95 per cent of our portfolio. The focus on sustainability in the budget is commendable and initiatives like extending customs duty exemption of capital goods and machinery to manufacture lithium-ion cells for EVs is a step in the right direction, as it will consistently drive green mobility in the country."
Lexus
Naveen Soni, President, Lexus India, said, "The government's focus on replacing old government vehicles is a very welcome move and will provide a boost to the auto industry at large. In addition, the budget gives a huge impetus to the EV industry, further reiterating the government's steady push for fleet modernization. We are hopeful that keeping in line with this, the policy initiatives will continue to accelerate the rapid adoption of green technologies. As India steps into an electrified future, we at Lexus are leading the change by combining futuristic technology with a human-centric approach. With the goal of zero emissions, we will continue to take significant steps towards this by actively contributing to society at large. However, based on the increase in duties suggested in the Union Budget, we may have to adjust the prices of a few of our models. We hope to have better clarity once we study the overall impact of the same."
BMW India
Vikram Pawah, President, BMW Group India, said, "BMW Group India welcomes the budget which is focused on long-term growth and comprehensive development. The relaxations for e-mobility production, announcements regarding the scrappage policy and National Green Hydrogen Mission will play an important role for a sustainable future. However, the increase in customs duty will impact sales of few of our models."
EV Players
Okinawa Autotech
Jeetender Sharma, Managing Director & Founder, Okinawa Autotech, said, "The elaborate focus on capital expenditure, infrastructure development, green growth, rural development health, education and skilling will support the nation to play a dominant role in the new world. We compliment Finance Minister for providing a big boost to green mobility. The exemption on custom duties on the import of capital goods and machinery required for the manufacture of lithium-ion cells will lead to faster adoption of electric vehicles in the country. This will further aid the development of an efficient EV ecosystem. Further, the push for the scrappage policy will support the overall growth of the entire automobile sector."
Tork Motors
Kapil Shelke, Founder & CEO, Tork Motors, said, "The changes in the Income tax slab structure has enhanced the purchasing power of the populace. This move will encourage the adoption of cleaner, cost-effective means of travel for their daily commute and the availability of FAME-II subsidy will further boost the sales of electric vehicles in the coming fiscal. Additionally, the extension of customs duty on the import of capital goods and machinery for developing lithium-ion cells would also enable EV manufacturers to localise their products in the long term, leading towards a reduction in the cost of an electric vehicle for the consumer in the years to come."
Altigreen
Dr. Amitabh Saran CEO and Founder of Altigreen, said, "We welcome Budget 2023-24 and the government's dedication to promoting environmental sustainability, as stressed by Finance Minister Nirmala Sitharaman. The announcement of the extension of subsidies on Electric Vehicle batteries for 1 more year coupled with the decision to continue the concessional duty on lithium-ion cells for batteries for another year is helpful; however, we look to the government to extend these for 3 years to provide a stable policy environment for the industry."
Ultraviolette Automotive
Narayan Subramaniam, Co-Founder and CEO, Ultraviolette Automotive, said, "Electric mobility is the future, and policy support is essential for the growth of our EV ecosystem. The announcement in the Union Budget of extending concessional duty for lithium-ion cells will give an impetus to Indian manufacturers. With respect to the removal of customs duty on capital goods imported for manufacturing lithium-ion cells, this is a positive step, likely to benefit the Indian EV ecosystem in the long run. As we take strides towards achieving the Net Zero carbon emissions target by 2070, the continuation of such forward-thinking policies will be key to establishing India's technology and manufacturing prowess on the world map."
Kinetic Green
Sulajja, Founder and CEO, Kinetic Green, said, "I am glad that the Government acknowledged EV industry's appeal and has removed the custom duty on capital goods imported for the manufacturing of Lithium-ion batteries, which will result in making EVs more affordable for the masses. This will also boost the production of electric vehicles and components in India as part of the Make In India campaign. With an emphasis on the Vehicle Scrappage Policy, reduction on basic custom duty rates for automobiles and focus on hydrogen fuel-powered mobility, the Union Budget is positive for the auto sector and has re-enforced Government's commitment to accelerating EV and green mobility eco-system in India."
WardWizard
Yatin Gupte, Chairman & MD, Wardwizard Innovations & Mobility, said, "Tax exemptions on capital goods, lithium-ion batteries, and further reduction of customs duty will accelerate green mobility and rapid transition towards electric vehicles, making the sector stronger than before. We are eagerly looking forward to the government's ambitious vision for upgrading the EV infrastructure ecosystem. Further relaxation on personal taxes and push for job creation will bring sustainability in the market and increase purchasing power. Domestic consumption is a prime driving force for the economy. With the infrastructure boost and effective capital expenditure, the industry is optimistic that this budget will definitely augur well for the economic recovery and overall growth of the country."
CV Players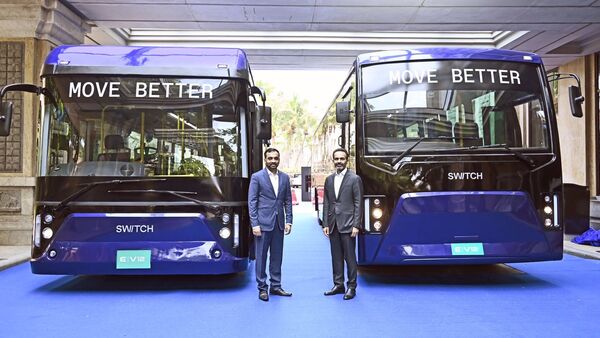 Switch Mobility
Mahesh Babu, CEO, Switch Mobility, said, "The government's move to provide customs duty exemption for the import of specified capital goods and machinery required for the manufacture of lithium-ion cells for batteries is a welcome move, that will play a vital role in making local cell manufacturing cost competitive in the long run. Additionally, green growth being one of the top seven priorities, with an allocation of ₹35,000 crore, is a step in the right direction. This will not just aid economic growth but will also accelerate the growth of the auto industry, especially EVs, as the country transitions towards net zero by 2070."
Daimler India
Satyakam Arya, Managing Director & CEO, Daimler India Commercial Vehicles, said, "Our overall view of the FY 2024 budget is that it is expansive and pragmatic. The budget clearly indicates a penchant for sustainable growth with the potential of aligning with long-term objectives. While the infrastructure push is a fiscal multiplier, it also gives the CV industry plenty of projects to look out for in the medium term. However, we were also expecting more on the National Logistics Policy, and its strategy which was drafted exceptionally and we were eager to see it get implemented or at least have an outlay. A more specific mention of the continuity of the Scrappage Policy would have given a direction to the industry, not just for preparing to replace phased-out vehicles with new ones but to encourage the proliferation of scrappage companies to expand their businesses."
Component Makers
Automotive Component Manufacturers Association of India (ACMA)
Sunjay J Kapur, President – ACMA, said, "The budget is a blueprint of a digitally enabled, Aatmanirbhar Bharat, coupled with measures that will drive sustainable yet inclusive growth at a rapid pace. Focus on exports, manufacturing, local value addition and encouraging green energy and mobility are indeed steps in the right direction. Further, the proposals for personal Income Tax will put more money in the hands of people thus fuelling consumption and leading to economic growth."
JK Tyre
Dr. Raghupati Singhania, Chairman & Managing Director, JK Tyre, said, "Reduction in custom duties and replacing older, polluting vehicles will catapult adoption of green mobility and help in achieving sustainability targets. An increase of 33 per cent in capital expenditure on roads, railways, airports etc. will create a multiplier effect including a rise in raw materials consumption, creation of jobs, infrastructure development and a boost in investments. India is a young country and the youth is the country's most valuable asset; the much-needed policy push for skilling and upskilling youth will make them job-ready and prepare them for the future. The 66 per cent increase in allocation for PM Awas Yojana will increase availability and accessibility of affordable housing for all and will lead to an increase in construction activities."
Magenta Mobility
Maxson Lewis, Founder and MD, Magenta Mobility, said, "The intention of notifying the Green credit programme under the Environment Protection Act will be one step to formalise the Green credit program, which is currently shrouded in ambiguity and hence not considered a positive impact on the business models. The continuance of the concessional duty on lithium-ion cells for batteries for another year is a needed one for the fledgling electric vehicles and battery storage industry and will go a long way in increasing adoption via low cost of transition for the end user. From an MSME perspective, there are two key initiatives worth commending 1. the revamped credit guarantee from April 1, 2023, with an infusion of ₹9,000 crore in corpus and 2. the proposal of a new credit guarantee scheme to reduce the cost of credit by one percentage point. Overall, the budget has the heart in the right place for Green initiatives, but it is not path-breaking overall."
First Published Date: 01 Feb 2023, 20:57 PM IST