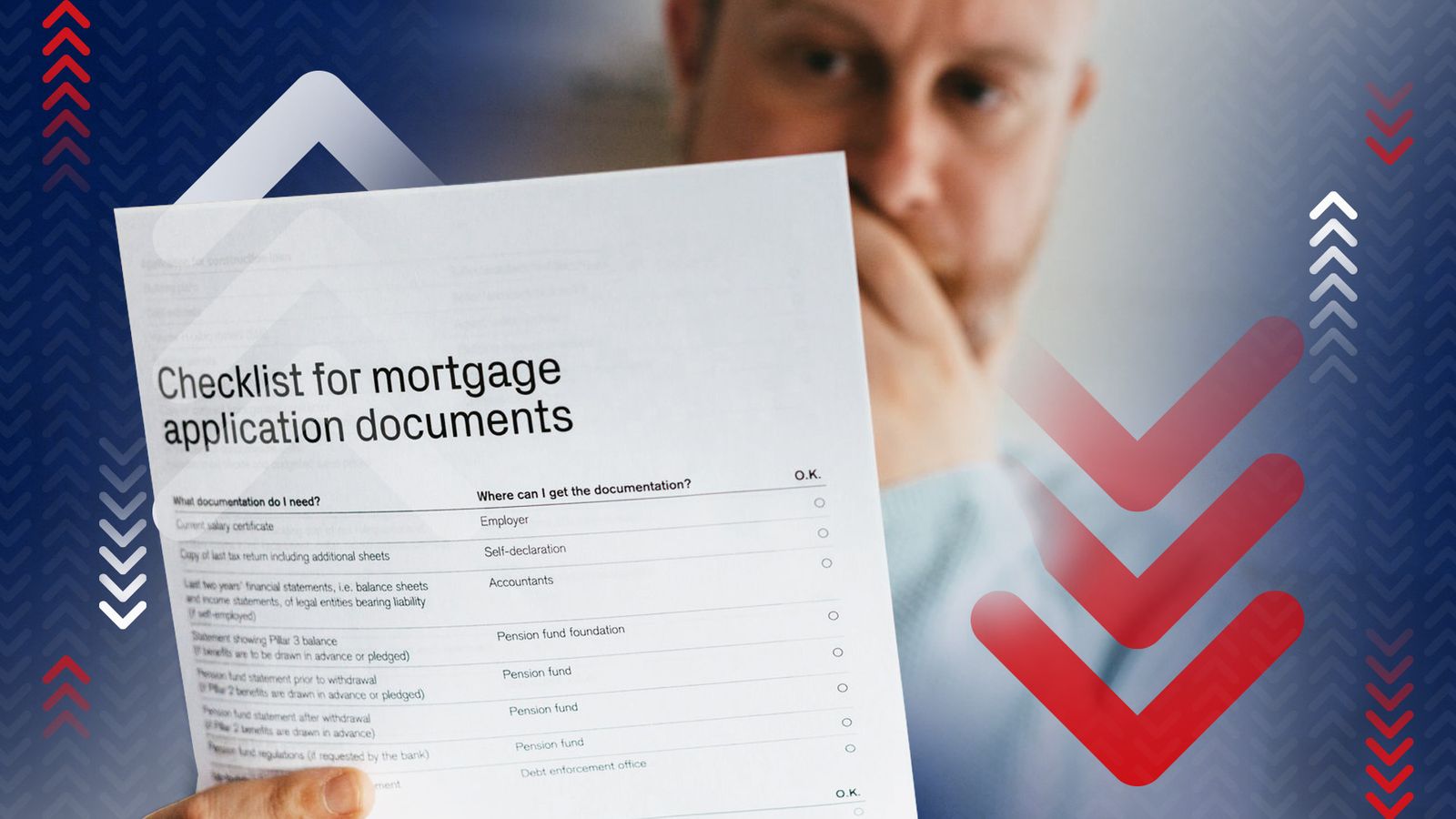 The average mortgage rate for a two-year fixed deal has risen to 6.01%, according to a financial information company.
Meanwhile, the average five-year fixed rate mortgage has increased to 5.67%, Moneyfacts said.
The two-year rate has risen from 5.98% on Friday, while the five-year deal has increased from 5.62%.
A two-year fixed deal is at a high not seen since December last year, when the market reeled from the Liz Truss government.
It comes as the prime minister declined to back extra support for mortgage holders despite higher interest rates making payments more expensive.
Asked if the government will introduce financial support for mortgage bills, similar to those introduced to help with energy bills, Rishi Sunak said he understood the public concern but his priority is to bring inflation down.
"I know the anxiety people are going to have about mortgage rates," Mr Sunak said.
"The first priority at the beginning of the year was to halve inflation – that's the best and most important way that we can keep costs and interest rates down for people. We've got a clear plan to do that. It is delivering. We need to stick to the plan."
Sir Keir Starmer ruled out direct mortgage support too but told Sky's Kay Burley show Labour would "help people with their bills", with a higher windfall tax on oil and gas companies.
Homeowners warned of mortgage pain

The Resolution Foundation think tank has said average annual mortgage repayments are set to rise by £2,900 for those renewing next year.
Former Bank of England deputy governor Sir Charlie Bean warned against government intervention, saying it would be "risky" for the government to protect mortgage holders against rising interest rates.
Meanwhile, a Treasury source said: "Borrowing money to subsidise mortgages risks fuelling inflation further, forcing the Bank of England to respond with even higher interest rates. It would be totally self defeating."
The Bank is forecast to rise rates again on Thursday.
Mr Sunak pointed to existing supports for first time buyers to help get them on the property ladder in response to the mortgage support question.
He said: "There is also support available for people – we have the mortgage guarantee scheme for first-time buyers, we have the support for mortgage interest scheme to help people as well. That's why one of my first priorities is to halve inflation."