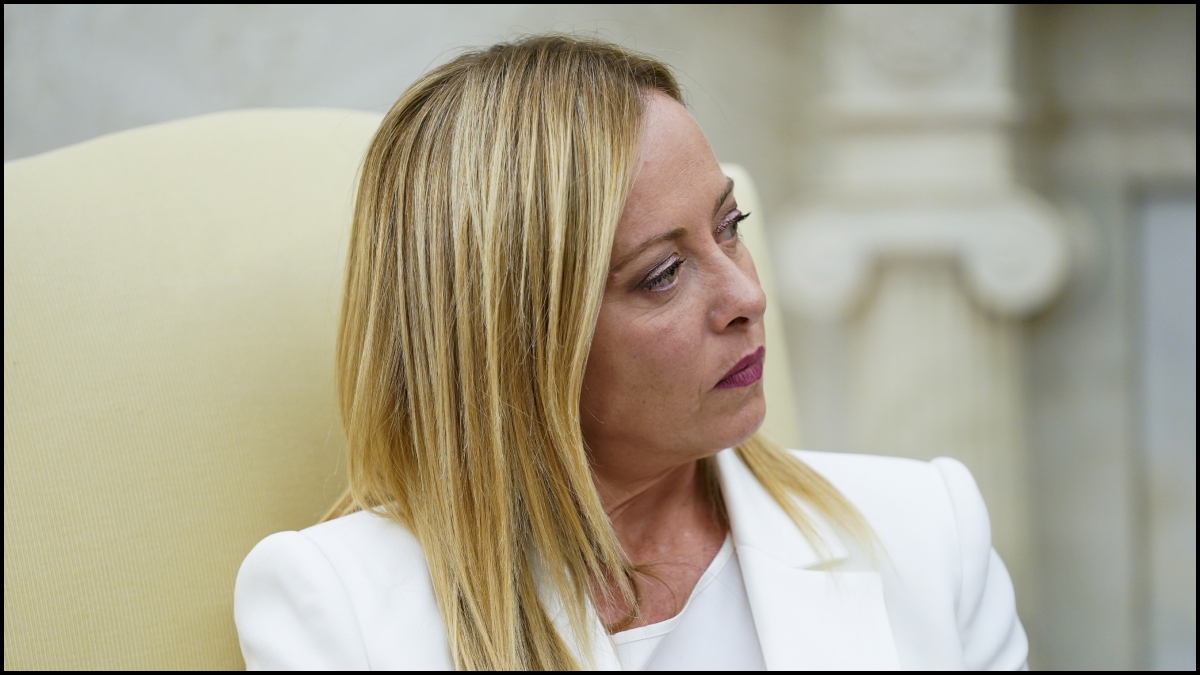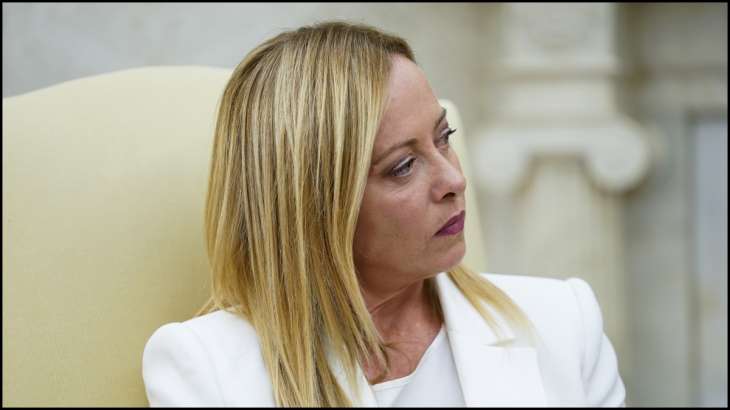 Italian Prime Minister Giorgia Meloni's partner Andrea Giambruno has sparked a major row with his controversial remarks suggesting women can avoid rape incidents by not getting too drunk. Opposition parties in Italy have called on Meloni to distance herself from his contentious remarks, The Guardian reported.
On his show at an Italian channel, Giambruno said,"If you go dancing you are fully entitled to get drunk … but if you avoid getting drunk and losing consciousness, perhaps you'd also avoid getting into trouble, because then you'll find the wolf."
His remarks came after a string of high-profile gangrape cases in Italy. Giambruno, a journalist, was accompanied by the editor of an Italian daily, who suggested women to "keep your wits" and not lose consciousness if they wanted to avoid rape. Both of them termed rapists as "wolves".
Furious backlash over rape comments
Several people and opposition members criticised Giambruno's remarks, and some posters on social media accused him of victim blaming. 
Calling on Meloni to distance herself from her partner's remarks, Cecilia D'Elia, a senator for the centre-left opposition Democratic party (PD), said that the remarks telling women what to do are "no longer acceptable."
"If a girl drinks too much, she can expect a headache, not a rape," D'Elia stated. The opposition party Five Star Movement also slammed Giambruno's comments, saying that they represent a "male-dominated and retrograde culture".
Martina Semenzato, who heads a parliamentary inquiry into violence against women and femicide in Italy , said that there was "nothing that can justify sexual violence and the victim should never be blamed, in any way."
In response to the severe backlash, the Italian journalist Giambruno said, "I said rape is an abominable act. I took the liberty of telling young people not to go out on purpose to get drunk and do drugs. I advised them to be careful because, unfortunately, the bad guys are always out there. I never said that men are entitled to rape drunk women."
He also said that his comments were taken out of context. Notably, Giambruno has a seven-year-old daughter with Italian PM Meloni, who has not yet commented on the outcry.
Rape cases in Italy
The controversial remarks came in the aftermath of a string of gang rape cases in the country. At least seven men have been accused of gang-raping a teenager while six other youngsters are alleged to have raped two cousins near Naples in Caivano town, BBC reported.
The Caivano town has been affected by drug trafficking and mafia-led organised crime for a long time. The mother of one of the two victims wrote to Meloni alleging that her family is receving abuse and threats from their neighbourhood in Parco Verde area, and that her son was robbed.
Following the letter, Meloni decided to visit Caivano, where the two cousins were attacked. However, her decision has not received a universal welcome, as she received death threats from residents frustrated over the government's decision to do away with a minimum income benefit. Meloni said that the income scheme enabled thousands of Italians to not bother looking for employment.
An anti-mafia parish priest, Maurizio Patriciello, has praised Meloni's decision to come and said that he would ask her to supply "an army of primary school teachers".
Meanwhile in Sicily, the 19-year-old woman who was attacked on an abandoned building site in early July has left her home for a protected community for victims of violence. She was said to be struggling with the aftermath of the incident after her attackers filmed the gang rape.
ALSO READ | Italy: 41 migrants killed in shipwreck near Lampedusa Island