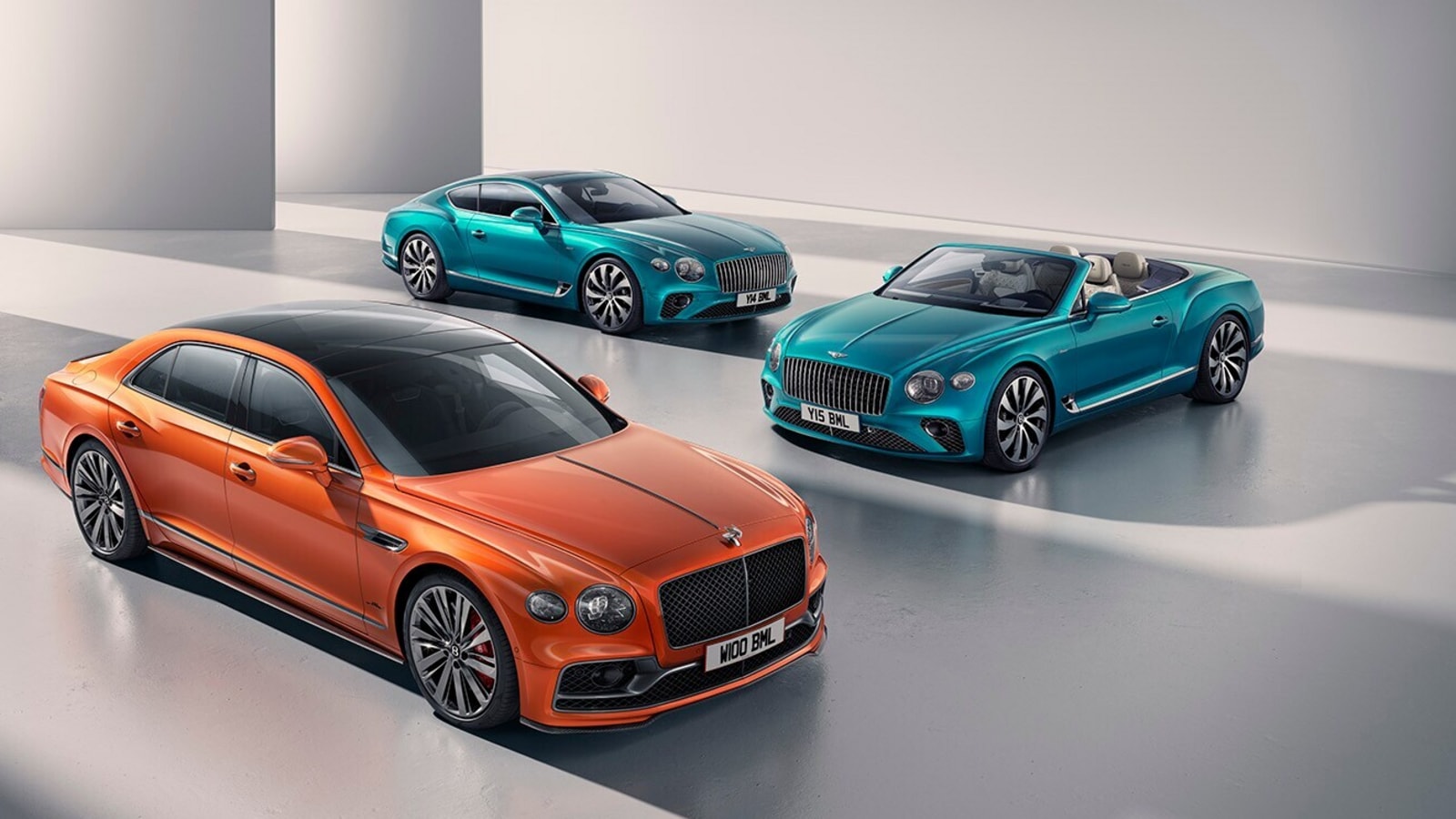 Bentley Motors has added new exterior styling updates to Continental GT and GTC Azure and some aesthetic upgrades to Flying Spur S and Speed. Both the Azure models have received a new vertical grille on the front, borrowing inspiration from the Bentayga Azure. The Azure models have also received new floormats made of 100 per cent pure wool for a deep, padded feeling.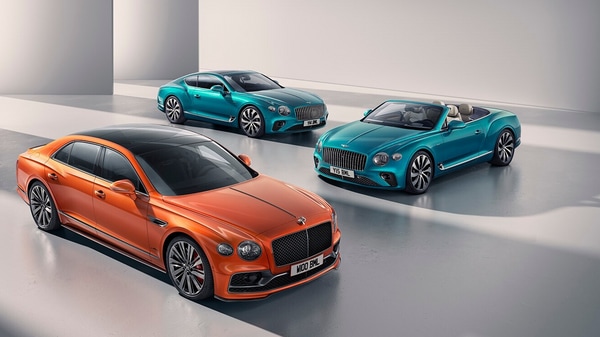 As for the Flying Spur S and Speed, the straight vane grille has been traded for a matrix pattern. The Speed range also gains an option to have exterior trim finished in gray, which according to Bentley adds a bit more sport to the Blackline spec. The 22-inch ten-spoke wheels from the Flying Spur are also bolted up as standard equipment.
Also Read : Bentley EVs to come offering double power than W12 models. Details here
Further, both the Bentley GT and Flying Spur get new finishes for brushed aluminum components on the front and along the sides. The process involves brushing the bits from multiple directions, which is supposed to create a three-dimensional effect. A new exterior color option called Topaz Blue is also available for these models.
Apart from the aesthetic changes, Bentley has said that every model now has carpeting made entirely of recycled nylon. The brand previously used virgin nylon in the manufacturing process, but the company pledges that the recycled material delivers the same feel and comfort as before.
In a separate development, as Bentley aims to go fully electric by the end of this decade, the luxury car brand is focusing on introducing EVs that will come promising double the power of the automaker's current crop of W12 engines. British automotive publication Autocar UK has claimed that Bentley CEO Adrian Hallmark shared some interesting information about the car brand's upcoming electrification strategy and technology.
First Published Date: 30 Apr 2023, 18:20 PM IST