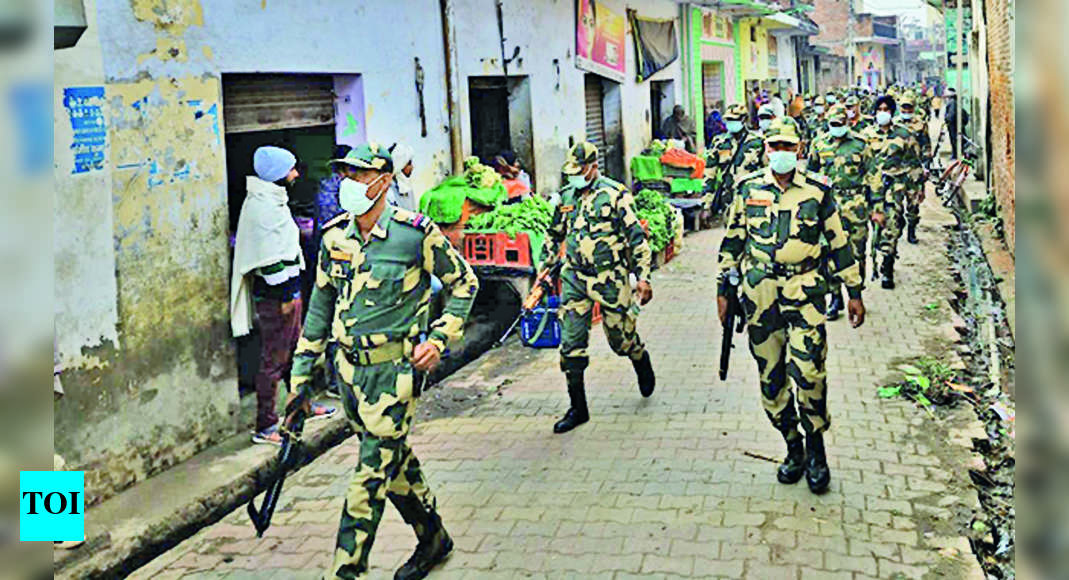 LUCKNOW: Twenty-four hours before the first phase of polling in Uttar Pradesh,
BJP
launched a blistering attack on the Akhilesh Yadav-led SP by comparing its
Kairana
candidate
Nahid Hasan
with Pakistan's founder Mohammad Ali
Jinnah
, setting a spiralling narrative before voters go to the booths in Kairana along with 57 other constituencies in western UP.
The party on Wednesday morning tweeted an undated video of Hasan, who's seen appealing to people to not buy anything from "BJP-wale log" (BJP supporters) in Kairana and neighbouring areas. "This shows they are Jinnah-wadi," a voiceover rolls in, labelling
Hasan
a "Hindu virodhi gangster" who forced Hindus to migrate from Kairana before the 2017 UP polls.
"Nahid Hasan ko ticket dekar Akhilesh Yadav ne dikha diya hai woh Jinnah ke sachche bhakt hain (By giving ticket to Nahid Hasan, Akhilesh has shown he is a true Jinnah disciple)," a voiceover in the clip says, underlining BJP's strategy to corner SP on the exodus of Hindus from the communally restive west UP town, similar to the party's poll script in 2017.
BJP has been firing stinging salvos at Akhilesh since October last year, when the SP boss compared the country's first PM Jawaharlal Nehru, home minister Sardar Vallabh Bhai Patel and Mahatma Gandhi with Jinnah.
The fresh attack left SP hot under the collar. "This is nothing but an attempt to polarise polls. BJP has nothing to show on the development front," said SP spokesman Abdul Hafiz Gandhi.
The saffron outfit upped the ante after SP allied with RLD, which has been zealously working to regain political ground, especially among Jats, who had acrimonious ties with the Muslims after the 2013 Muzaffarnagar riots.