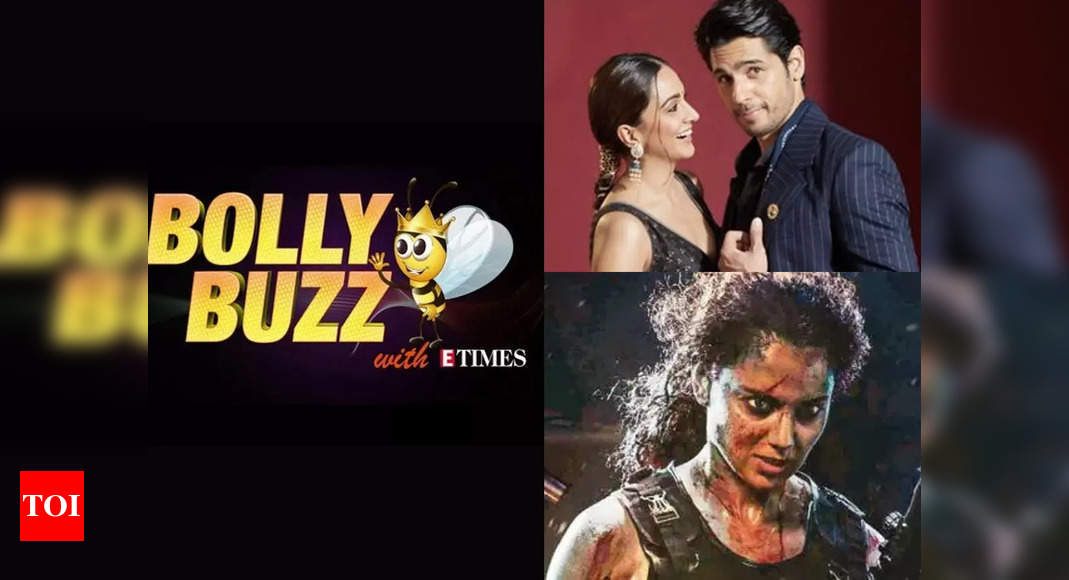 Monday brought with it an assortment of treats. Whether it was Ranveer Singh stealing the spotlight in Cannes or Kartik Aaryan conjuring up quite the box office turnout, Payal Rohatgi rubbing salt in
Kangana
's wounds and more, here are all the biggest headlines of the day
Ranveer Singh touched down in Cannes and he is already stealing the spotlight. The hunk, who joined wifey Deepika Padukone as her plus one to the film festival, was clicked getting chatty with fellow jury member Rebecca Hall. At a time when we were expecting the hunk to fish out his quirky designer outfits, cameras caught up stepping out in a ganji and shorts, presumably for a run around the riviera. We've got our eyes fixed on this one, so stay tuned to this space for more…
Back in the bay, Kartik Aaryan is proving to be quite the box office bae. The hunk may have just broken the box office jinx as he conjured up huge footfalls over his first weekend at the box office. Apparently, the star couldn't get himself a ticket to watch 'Bhool Bhulaiyaa 2' in theatres as shows sold out.
Sadly, the same could not be said for Kangana Ranaut, whose film 'Dhaakad' seems to be getting less than flattering numbers. Payal Rohatgi was in a mood for chaos today as she took to her handle to take a dig at Kangana. Sharing a screenshot of a news report and an old tweet posted by Munawar, Payal wrote in Hindi, "Sad… Karma is a bitch….Jisko 18 lakh vote mile na usne film ki promotion ki na uske BOTS film dekhne aaye. Sita MA par film banane waali hai Kangana ji aur usme Sita MA ka mazak udane waale ko shayad role bhi degi kyuki use apni objectivity dikhani hai samaaj ko."
Just when you thought you had a chance with Sidharth Malhotra after his alleged breakup with Kiara Advani, our bees can assure you that they are very much back together again. Don't ask us who, but our sources tell us that the patch up happened when "Kiara called up Sidharth to invite him for the screening of 'Bhool Bhulaiyaa 2'." All it took was that one phone call for the two to realise that "they can't stay without each other; it was a mistake and they'd been rather impulsive" about the split.
Sunny Leone on Monday made a rather surprising revelation when she said that no makeup brand in India would put her in their ads. "That hurts," she said while also revealing that a clothing brand also turned her down as "they are like you are not big enough for them. Then what do you do?" she asked while sharing her entrepreneurial ventures that she has been flagging off over the years.