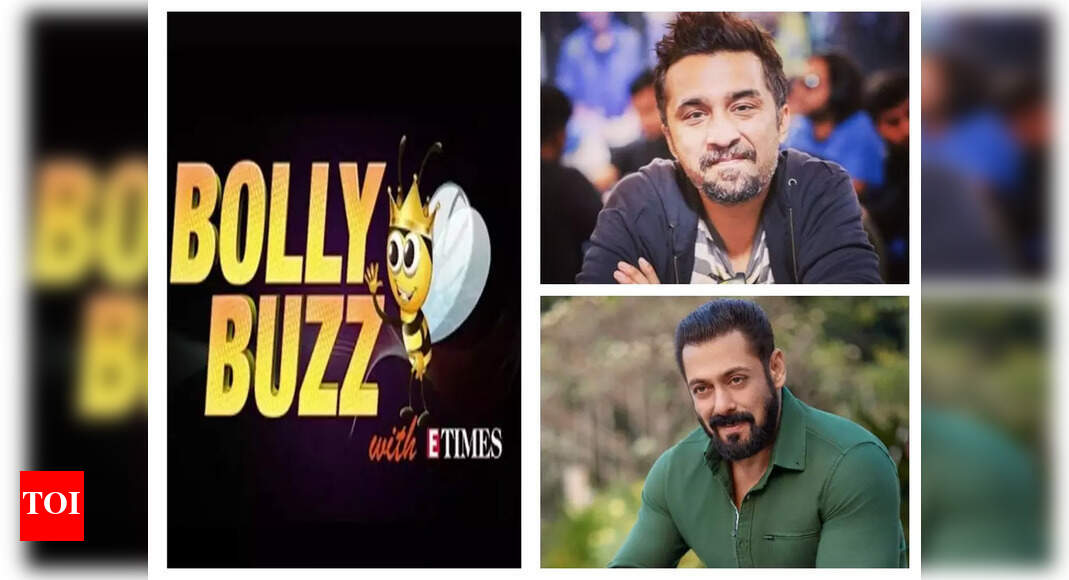 Siddhanth Kapoor
comes under the scanner for his alleged involvement in a
rave party
drugs bust. From getting dad
Shakti Kapoor
's reaction to the news to Luv Sinha stepping up to defend his friends, here are the big headlines of the day.
Siddhanth Kapoor, the son of Bollywood actor Shakti Kapoor, was detained during a police raid at a rave party in Bengaluru on Sunday night. He is among the six people allegedly found to have consumed drugs and has been taken to the Ulsoor Police Station for further inquiry. Interestingly, this is not the first time that the actor has been caught at rave parties. Back in 2008, it was reported that Siddhanth was among 240 people detained after the police raided a rave party in Mumbai. Since his arrest, videos of the actor behind the turntable have gone viral online.
When ETimes reached out to Shakti Kapoor for a reaction, he said, "I can say only one thing – it's not possible." Sid also found support in Luv Sinha who slammed the cops for 'selectively highlighting' arrests. "Arrest the producers, dealers and not just the users who may get addicted to a substance which can affect their lives negatively and has an impact on so many others indirectly. I hope that my friend Siddhant comes out of this stronger and wiser," he said.
Moving on to some happier news, we had Tiger Shroff playing the perfect beau as he wished birthday girl Disha Patani with a special video clip on Instagram. Making sure she feels the love, he wrote, "Hope you fly even higher this year happy birthday action hero! Eatt yummyyy food today and kill itt" followed by heart and fire emojis.
Meanwhile, Ranbir Kapoor and Alia Bhatt seem to have trouble remembering that they are now married. The actor guessed that their hectic schedules are to blame for them not feeling the love these past months since their marriage. The hunk said he has planned a special week-long holiday with his wifey before they resume their work commitments once again.
Salman Khan is keeping a cool head even though he has a target on it. The star, who is shooting for his new film 'Bhaijaan' in Hyderabad, has been hanging out on the set and isn't all too concerned about any threats. Although there is heightened security on the set, there is reportedly no stress at all and Salman has just been asked to be a little cautious about his whereabouts and remain secretive about his public appearances.
Script by: Karen Pereira

Voice over by: Piya Hingorani

Edited by: Jayesh Patel