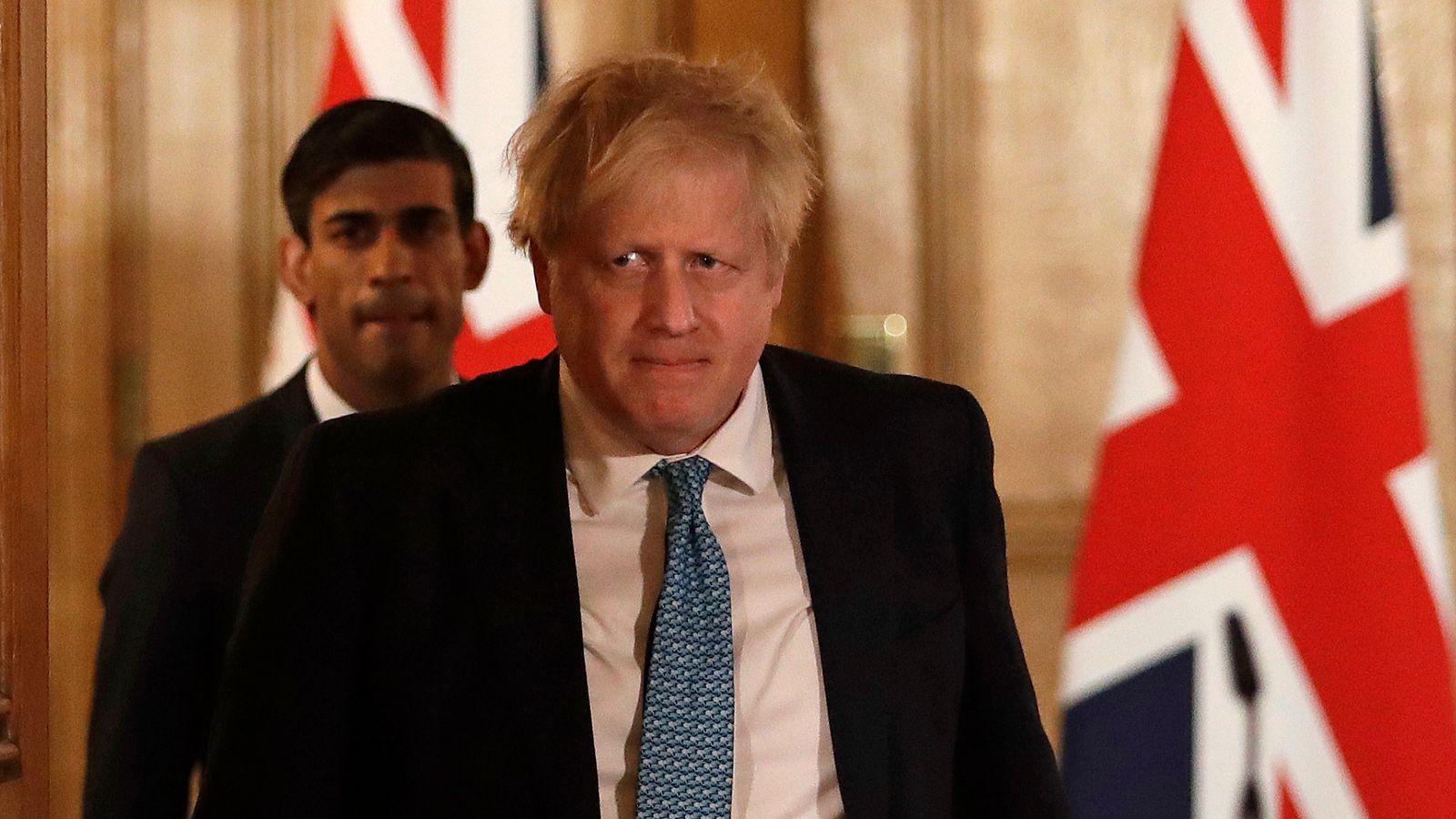 In the end, it was excoriating, damning and unanimous: Boris Johnson was found not only to have deliberately misled the House of Commons over events in Number 10 during COVID lockdowns, but had attacked the fabric of our democracy itself by seeking to undermine the committee and investigation.
The conclusion of the 14-month privileges committee inquiry was brutal, as was the recommended sanction: a 90-day suspension from the Commons for "repeated contempt" and revoking his parliamentary pass.
It was tougher than even some of Mr Johnson's harshest critics had anticipated, as the original charge sheet of misleading the House on multiple occasions was added to through the investigation – with further sanctions made for breaching confidence by disclosing the findings of the report and "being complicit in the campaign of abuse and attempted intimidation of the committee".
"The attack on a committee carrying out its remit from the democratically elected House itself amounts to an attack on our democratic institution," said the report.
What does it change? For his enemies, it proves he is a wrong 'un, a liar and unfit for high office. They will see this report as the final punctuation mark for his chequered political career.
Politics Hub: Johnson misled parliament on multiple occasions – latest developments
For his supporters, the level of sanction is proof of the "overreach" – to quote one ally – of a committee that set out to defenestrate a political powerhouse whom opponents wanted to destroy. They argue that the chair should have recused herself, and the process was a sham. For them, the die was cast way before this report was even out.
Is a comeback possible for Johnson?
The biggest question – the answer to which will take time to unfold – is whether the conclusions of this investigation are so damning that it effectively kills off any hope of a political comeback for the former prime minister. What is clear in the early aftermath is that his allies will seek to undermine this report in order to keep the possibility of political revival for Mr Johnson alive.
It is equally clear that this report's publication in no way brings an end to the divisions it has once again exposed and exacerbated in a Tory party that ploughed through three prime ministers in seven weeks last autumn.
Boris Johnson 'is not defeated'

You only have to look at how Mr Johnson and his allies have reacted to both the investigation and the publication of the report today to see Rishi Sunak's fragile peace deal on the benches becoming unstuck.
Penny Mordaunt, the leader of the House, clearly alluded to these tensions in the chamber when she announced there would be a free vote on the report on Monday.
Click to subscribe to the Sky News Daily wherever you get your podcasts
She told colleagues that while it was a "painful and sad" process, they should read the report and make their own judgement. And in a not-so-subtle nod to the tensions, with Tory MPs reeling at the prospect of formally voting to sanction the leader who helped deliver them their seats back in the 2019 election, Ms Mordaunt said this: "All of us must do what we think right, all must leave us alone to do so."
But MPs are not being left alone. There is pressure from Johnson-backing colleagues and likely also their own Conservative associations about whether the party should condemn Boris Johnson as this cross-party committee has done.
The recently knighted former minister Sir Simon Clarke – a beneficiary of Johnson's honours list – tweeting even as Ms Mordaunt was on her feet that he was "amazed at the harshness of today's report by the privileges committee. I believed Boris before and I believe him today. This punishment is absolutely extraordinary to the point of sheer vindictiveness, and I will vote against his report on Monday".
Sir Jacob Rees-Mogg, another ally also knighted by his old friend Mr Johnson, told me the 90-day suspension was "extraordinary" and "shows that the report is deliberately trying to do damage to Boris Johnson. It is way beyond a judicial sanction". He too will vote against the report on Monday, which also happens to be Mr Johnson's 59th birthday.
An unedifying moment
It will be an unedifying moment for the party as the Conservative "Boris haters", as Sir Jacob calls them, line up to support the privileges committee and another group of his supporters back the former PM. He will want to see a show of support – a key thing to watch on Monday is how Conservatives choose to vote.
What is clear from all of this, be it the Mr Johnson attacks on fellow Conservative Sir Bernard Jenkin, who sits on the privileges committee or the howls of rage from Mr Johnson supporters over his treatment, is that Mr Sunak simply doesn't have a strong enough grip on the party to stop the infighting and perform the reset he needs.
Mr Johnson might be quitting parliament, but the current prime minister still has two by-elections to fight because of it before the summer recess and one later in the year as Nadine Dorries opts to delay her resignation to prolong the pain for Mr Sunak.
Key findings from Boris Johnson report

What about his long-term political career? Mr Johnson's old ally Sir Jacob certainly doesn't think the former prime minister is done for, telling me that much depends on the judgement people come to and that there are plenty out there still in the Johnson camp. He thinks there is a route back for Mr Johnson – although he not this side of an election.
"I think many people will look at 90 days and will think that that is simply too harsh, too aggressive, and shows what the committee was really trying to do. I think this will generate sympathy for him. But he is still a popular national figure. He still has a connection with voters that most politicians would give their eyeteeth for," says Sir Jacob.
Read more:
Who are the privileges committee investigating whether Boris Johnson misled parliament over partygate?
Boris Johnson: What the former PM told the privileges committee about partygate
Jumping before he was pushed, the fury that Mr Johnson unleashed on Friday night when he announced he was going to quit as an MP having seen a confidential copy of the report, is now so much clearer.
The account of his conduct levelled at him by the committee would have almost certainly resulted in Mr Johnson's suspension from parliament and a possible by-election in his constituency. So, he quits "for now", leaving the possibility that he might want to return.
For him, this report was "intended to be the final knife-thrust in a protracted political assassination". Whether it succeeds in killing off his political career is another matter. He might have been rejected by parliament, but this is a populist who has built his brand on being able to connect with the public and the grassroots in the Conservative Party. We've had the privileges committee's verdict of the former PM. We've yet to have theirs.