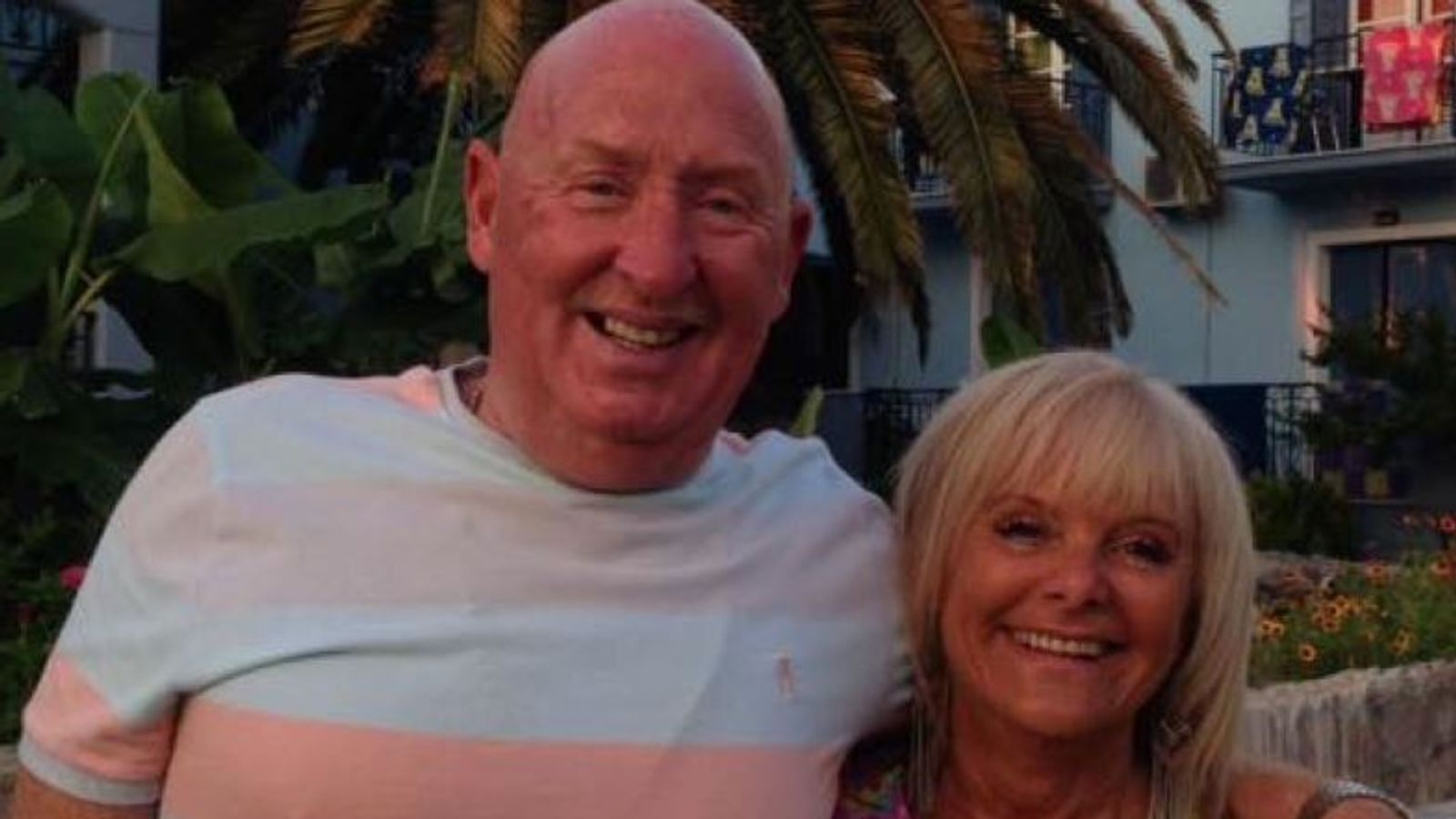 A British couple died from carbon monoxide poisoning after a pesticide to kill bed bugs was sprayed in the room next door at their hotel in Egypt, a coroner has ruled.
John and Susan Cooper suddenly fell ill while they were staying at the Steigenberger Aqua Magic Hotel in the Red Sea resort of Hurghada in August 2018.
Mr Cooper, 69, and his wife, 63, had been enjoying a "brilliant" holiday until the eighth day of their stay, Preston Coroner's Court heard.
Around lunchtime on 20 August the room next door to the couple, which had an adjoining locked door, was fumigated with a pesticide known as Lambda to tackle a bed bug infestation.
The room was then sealed with masking tape around the door.
The couple returned to the room for the night, but were both found seriously ill the following morning by their daughter, who knocked on their door after they failed to come down to breakfast.
Mr Cooper, a builder, was declared dead in their room on 21 August, while Mrs Cooper, a cashier in a Thomas Cook bureau de change, died in hospital hours later.
Dr James Adeley, senior coroner for Lancashire, said Mr Cooper's illness and death was rapid – but Mrs Cooper received "utterly insufficient" treatment after being taken to a clinic in the hotel before an ambulance was called, resulting in a four-hour delay before she reached a hospital.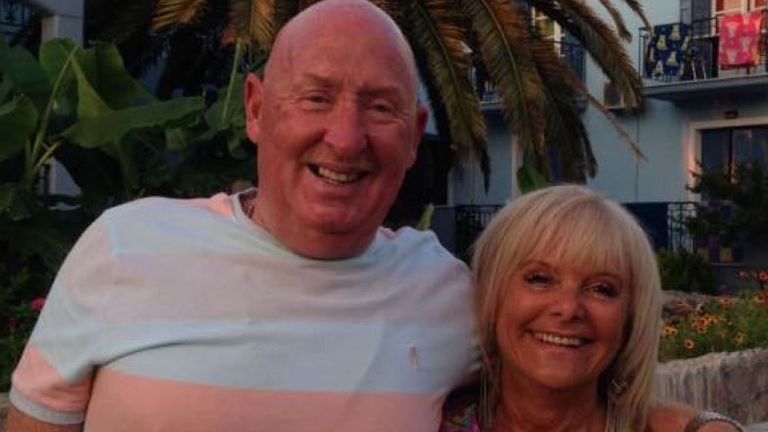 The three-day inquest heard that in some countries Lambda is sometimes diluted with another substance, dichloromethane, which causes the body to metabolise or ingest carbon monoxide.
On Friday, Dr Adeley ruled the couple died as a result of carbon monoxide poisoning due to inhaling vapour from a pesticide that contained dichloromethane.
Read more:
Captain Tom Moore's daughter loses appeal against home spa demolition
Couple killed widower after forcing him to film video confession
Multiple, repeated attempts have been made to obtain documents and information from the Egyptian authorities.
Home Office pathologist, Dr Charles Wilson, said the Coopers's room had not been secured after they died – adding that it would be "inconceivable" that such measures would not have been taken in the UK.
'It should never have been allowed to happen'
Speaking outside the court, Mr and Mrs Cooper's daughter, Kelly Ormerod, described the "pain and loss" family members have felt in the wake of the tragedy.
"After more than five years of waiting we have finally been given closure today on the cause of mum and dad's death," she said.
"To go on a family holiday full of the joys and excitement, spending quality time together, to then be faced with the heart-rending event that happened, will never be forgotten."
Her family has "struggled to comprehend" what happened, she said, and it "should never have been allowed to happen".
In 2018, Egypt's chief prosecutor said the couple's death had likely been caused by E.coli, but Kelly told Sky News at the time she did not believe that "for one minute".
"The last few years have been the most traumatic and emotional time for all of us involved," she said outside the court on Friday.
"While time has moved on it's stood still for our family because of the many unanswered questions we have had.
"There's now a huge void in our lives and I don't think we will ever fully come to terms with losing them the way that we did – they were both fit and healthy."