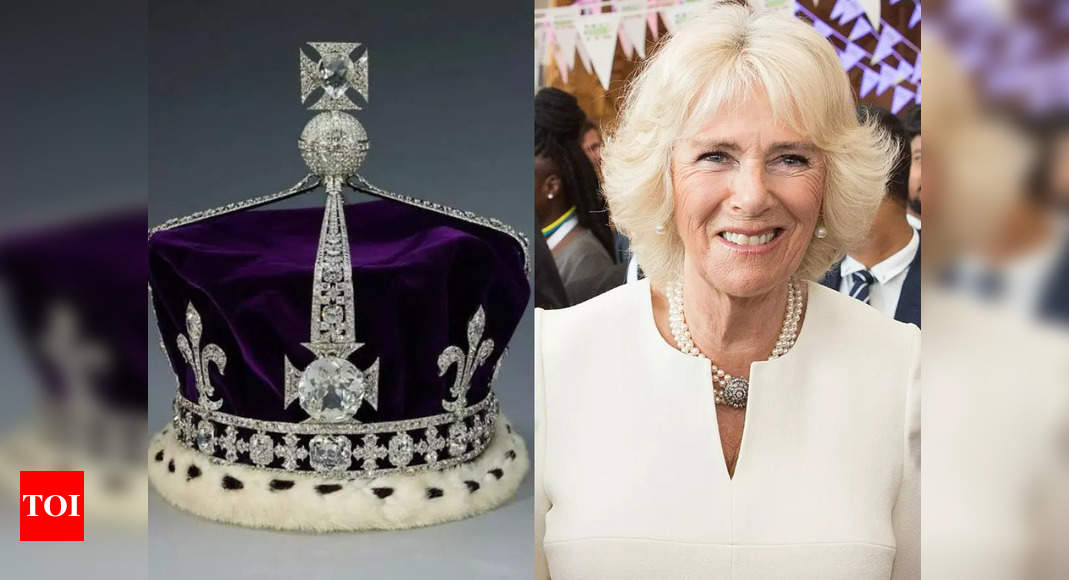 The world's most controversial diamond, Kohinoor is set to change hands. The diamond is currently set in the Imperial State Crown, which was originally created in 1937 for the coronation of King George VI, and later went to Elizabeth II. But with the monarch's death, the diamond is set to be inherited by the Queen's daughter-in-law, Camilla.
Camilla has been named as the Queen consort of the United Kingdom and 14 other Commonwealth realms, as she is the wife of King Charles III and the Daily Mail newspaper, in its report has suggested that the Imperial State Crown holding the Kohinoor will now go to Camilla.
According to the Daily Mail, Camilla will also have Elizabeth II's priceless platinum and diamond crown placed on her head on King Charles's coronation.

The Daily Mail previously wrote that the crown that has the Kohinoor "has only been worn by female royals… because it is said to be unlucky for men to do so."
The diamond was originally found in India's Golconda mines in the 14th century and changed many hands over the course of centuries. Kohinoor, which means 'Mountain of Light', is a large, colourless diamond. The precious gem, which came into British hands during the colonial era, is the subject of a historic ownership dispute and is claimed by at least four countries, including India.
"It has been the subject of conquest and intrigue for centuries, passing through the hands of Mughal princes, Iranian warriors, Afghan rulers and Punjabi Maharajas," the BBC said.

The Queen was spotted wearing the crown last for the 2016 State Opening. The Imperial State Crown features 2,868 brilliantly-cut diamonds, 17 sapphires, 11 emerald and 269 pearls.
In a 2018 BBC documentary, Queen Elizabeth II was quoted as saying that not only is the crown very difficult to balance, but it could possibly 'break her neck' if she looked down.
The death of Britain's longest-reigning monarch Queen Elizabeth II has rekindled social media chatter demanding the return of the Kohinoor diamond to India.