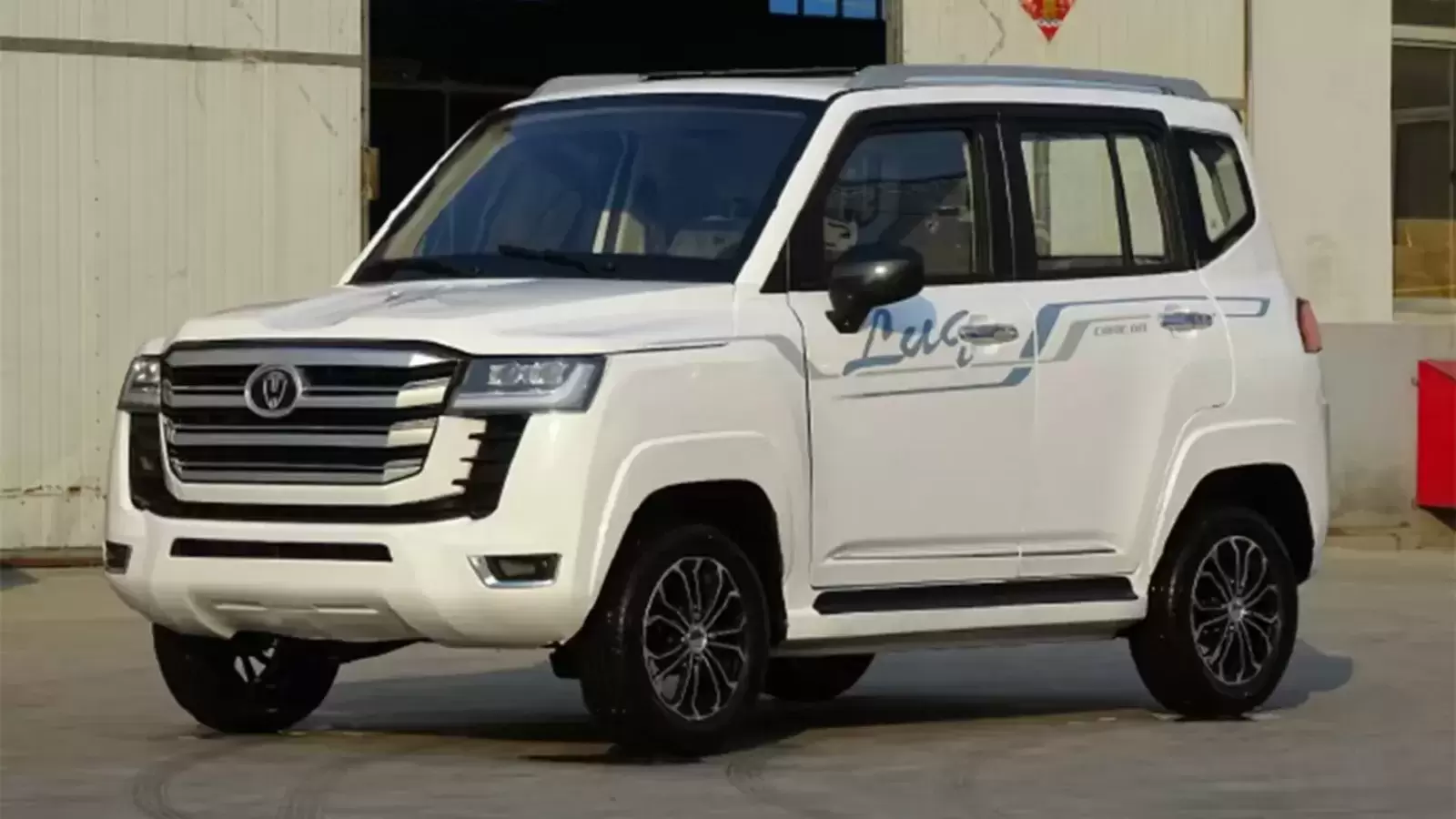 If we talk about China's auto industry, it remains in the news for several reasons, and one of them is for copying designs from other global automakers and making perfect replicas. Now, the latest from the country is a Toyota Land Cruiser LC300 replica, but there is a catch. The replica is a smaller and very compact version, which looks like a baby Toyota Land Cruiser LC300, which appears bizarre.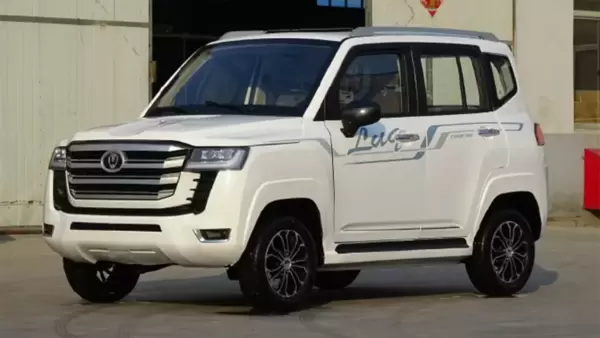 The baby SUV looks like its rear profile has been chopped off. The images that surfaced on the Chinese social media website Weibo show the car with an identical front profile, radiator grille with large silver slats, and headlamps. But the identical front profile comes with a smaller scale considering the SUV's small size as compared to the original Land Cruser LC300. However, the alloy wheels and wing mirrors appear different. Also, the car looks like it has been shrunk insanely.
Also Read : Volkswagen to launch this EV in 2025, will have multiple body styles
The side profile of the baby SUV is especially odd-looking. It sits almost as tall as the original Land Cruiser but gets absolutely tiny wheels and tyres. The rear profile of the car receives LC300-like taillights, a near-identical tailgate and a diffuser with fake exhaust cutouts. The SUV comes with a lettering that reads Kiluze, but there is no such Chinese car manufacturer with the same name. It is unknown whether this is a planned production model or a one-off.
Regardless of whether the baby SUV is a production model mimicking the genuine Toyota Land Cruser LC300 or a one-off or a tuner's unique creation by some aftermarket player, it can be assured that the overall shape and design of the LC300 doesn't deserve a vehicle of this size.
First Published Date: 06 Mar 2023, 17:33 PM IST