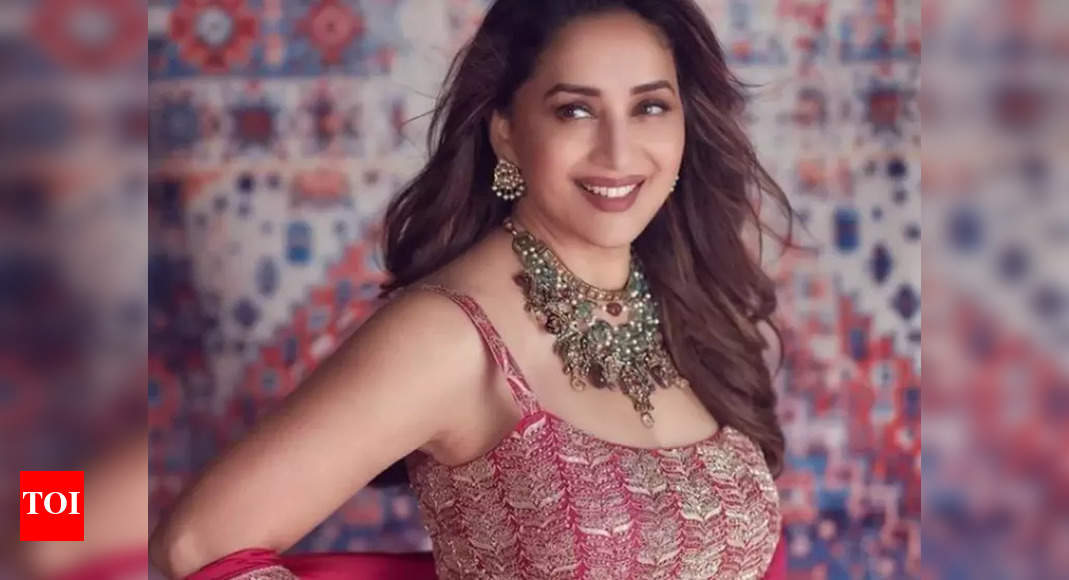 Having working together in 'Yaraana',
Madhuri Dixit
was quick to come on board for a special song in
David Dhawan
's directorial 'Bade Miyan Chote Miyan'. On her 55th birthday today, the filmmaker reminisces fond memories of the star.
On working together in 'Makhna' song from Bade Miyaan Chhote Miyaan

It was so good of Madhuri to do a guest appearance in the song with two great actors, Amitabh Bachchan and Govinda. Three of them together were an outstanding combination. We had an idea of this song while making Bade Miyaan Chhote Miyaan. We went to Madhuri and it worked out very well with her. Because I was doing a film with her. I had to finish that song in time because I had only four days with her. But she did it so quickly and easily. She is one of the best actresses I have worked with.

On how David Dhawan bagged the song

When I was recording the song, it became a very folk song. See, this is how seniors help you. I went to choreographer Saroj Khan saying, "Yeh gaana karna hai." She didn't have the dates. When she listened to the song, she said, "Tu pagal hai? Yeh gaana karna hai? Tere paas jo actors ka combination hai woh kisiko milnewala nahin hai. So, get a good song." It struck me. Everyone else was saying it's a fantastic song and all that. But I said I won't do it. Because I believed in Saroj Ji yaar. She was a legend. Then I told my lyrics writer Sameer that the earlier song has been canceled and I need a new song very quickly. And then this Makhna song came up.
And Madhuri is such a professional you can't imagine. Heroines aisi hone chahiye. She is so easy to work with. She focuses on work. Not like I should wear this costume or that. Look at what the trio did in that song. It is one of my best songs. It was actually a Makkhan song and helped the film immensely.