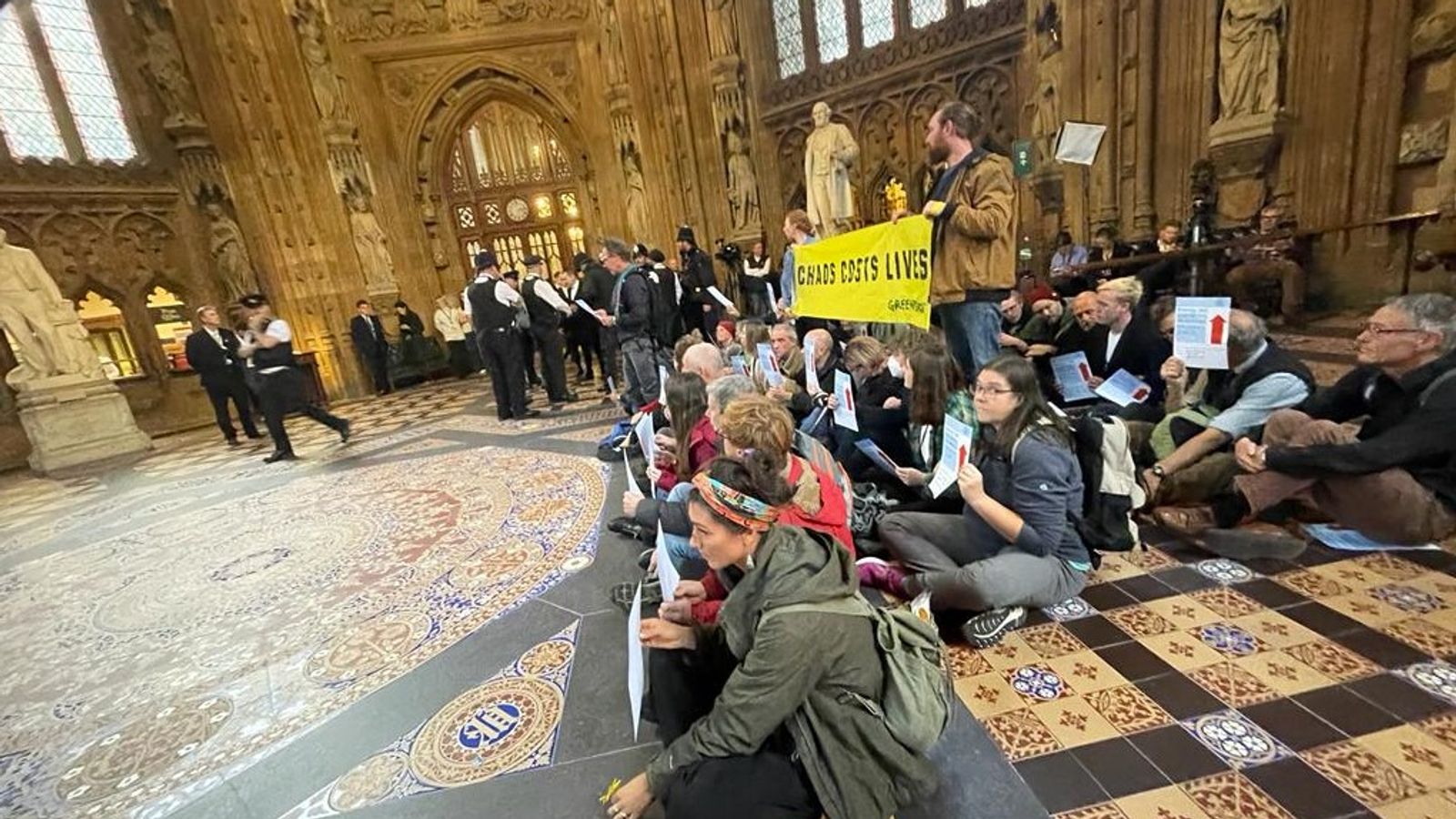 Climate and fuel poverty protesters have occupied the central lobby of parliament, according to their organisations.
More than 30 activists from Greenpeace and Fuel Poverty Action entered the Palace of Westminster posing as tourists and visitors.
In the hall, the demonstrators then linked arms, read testimonies from people struggling with their bills in the UK and unfurled a banner reading 'Chaos costs lives', their groups said.
They are urging the next prime minister Rishi Sunak to "end the political chaos" and "tackle the fuel poverty crisis".
The campaigners called on him to back "proper windfall tax on fossil fuels, better support for households and home insulation".
A statement from the groups said the activists, backed by Disabled People Against Cuts, are demanding the new PM "puts the welfare of the British people before fossil fuel companies by properly taxing oil and gas profits and launching a nationwide home insulation programme to tackle fuel poverty".
Fuel Poverty Action and Disabled People Against Cuts are also calling for energy for all – a universal, free band of energy to cover the basics like keeping warm and keeping the lights on.
Sky's chief political correspondent Jon Craig later reported that the Greenpeace protest was "over" and the central lobby had been "reclaimed".