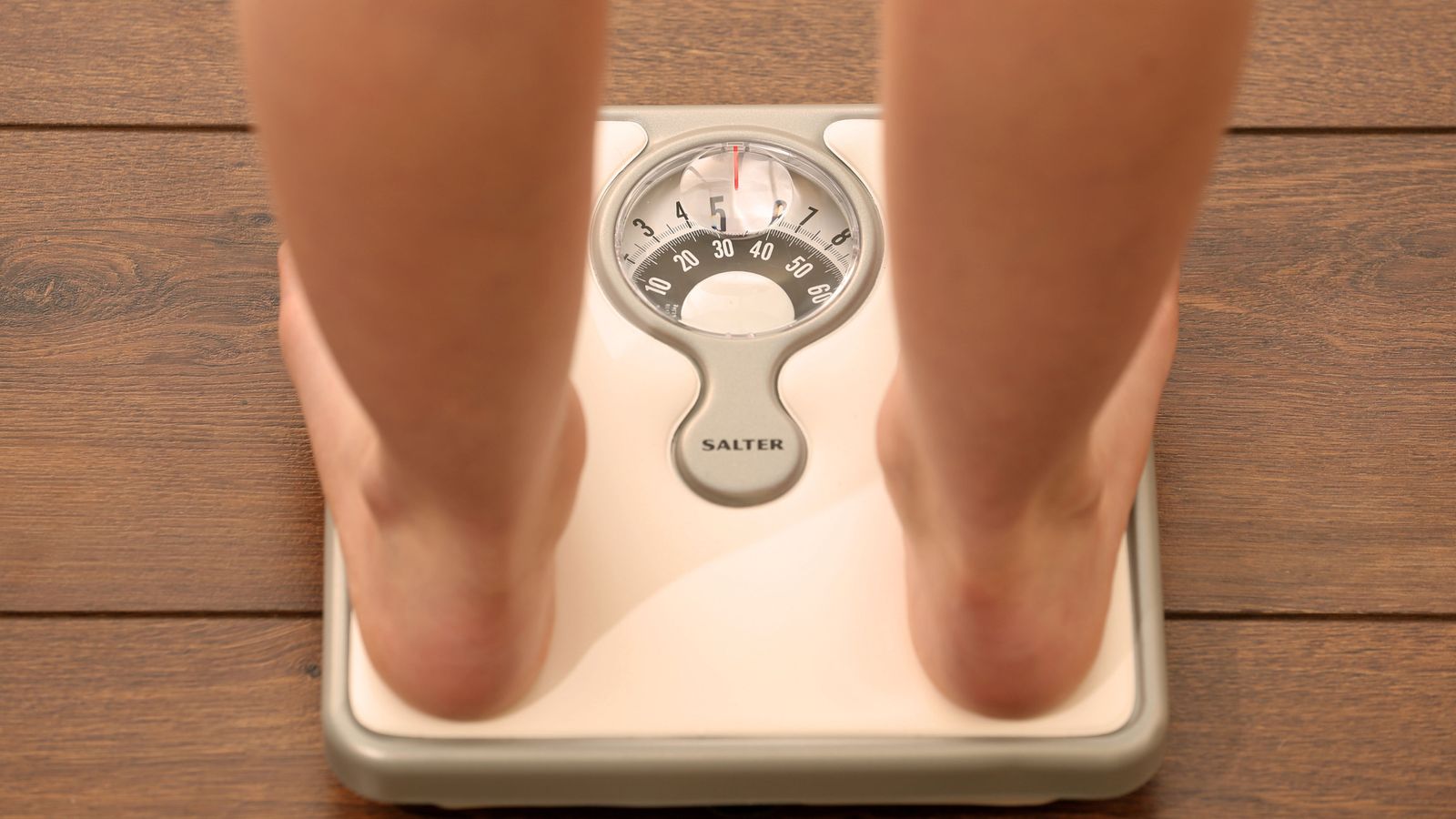 The number of teenage girls with eating disorders has increased dramatically since the start of the COVID pandemic, with experts warning of a "postcode lottery of care".
The new study, published in the Lancet Child And Adolescent Health journal found that since March 2020 eating disorders such as anorexia nervosa or bulimia were 42% higher than would be expected for teenage girls aged 13-16, and 32% higher for those aged 17-19.
The number of cases of self-harm was 38% higher than expected among girls aged 13 to 16.
The details emerged from research carried out by the University of Manchester, Keele University, University of Exeter and mental health research charity The McPin Foundation, which looked at anonymised GP health records of over nine million patients from 1,881 general practices in the UK between 2010 and 2024.
The findings were backed up by data from the eating disorder charity, Beat, which said it had seen a 300% increase in calls to its helpline during the pandemic.
Read more: Views on TikTok hashtags hosting eating disorder content continue to climb
The charity also raised concerns over inequitable access to care for patients, with children from wealthier backgrounds more likely to be diagnosed.
Even before COVID, a diagnosis of an eating disorder was more common among girls from affluent backgrounds.
But after the crisis, the gap rose even further with those in wealthy communities seeing a 52% higher rate of diagnosis compared to previous trends, while those from poorer backgrounds had a 22% rise in cases.
Figures 'shocking but sadly not surprising'
Lead author of the new study, Dr Pearl Mok, from the University of Manchester, said: "We found that the increase in eating disorders and self-harm was greater in less deprived than in more deprived areas.
"This may reflect differences in service provision and challenges in accessing clinical care, rather than greater increases in risks for self-harm and eating disorders during the pandemic amongst those living in the least than in the most deprived communities."
Commenting on the study, Tom Quinn, director of external affairs at eating disorder charity Beat, said: "These figures are shocking but sadly not surprising; during the height of the pandemic we saw demand for our helpline services spike by 300% and it is still remaining high.
"We also know that the NHS is treating more children and young people than ever before, with healthcare professionals under huge amounts of strain."
A Department of Health and Social Care spokesperson said: "We recognise the devastating impact eating disorders can have on an individual and family's life, which is why we're investing an additional £2.3bn a year in NHS mental health services by March 2024, so more adults, children and young people in England can receive appropriate treatment."