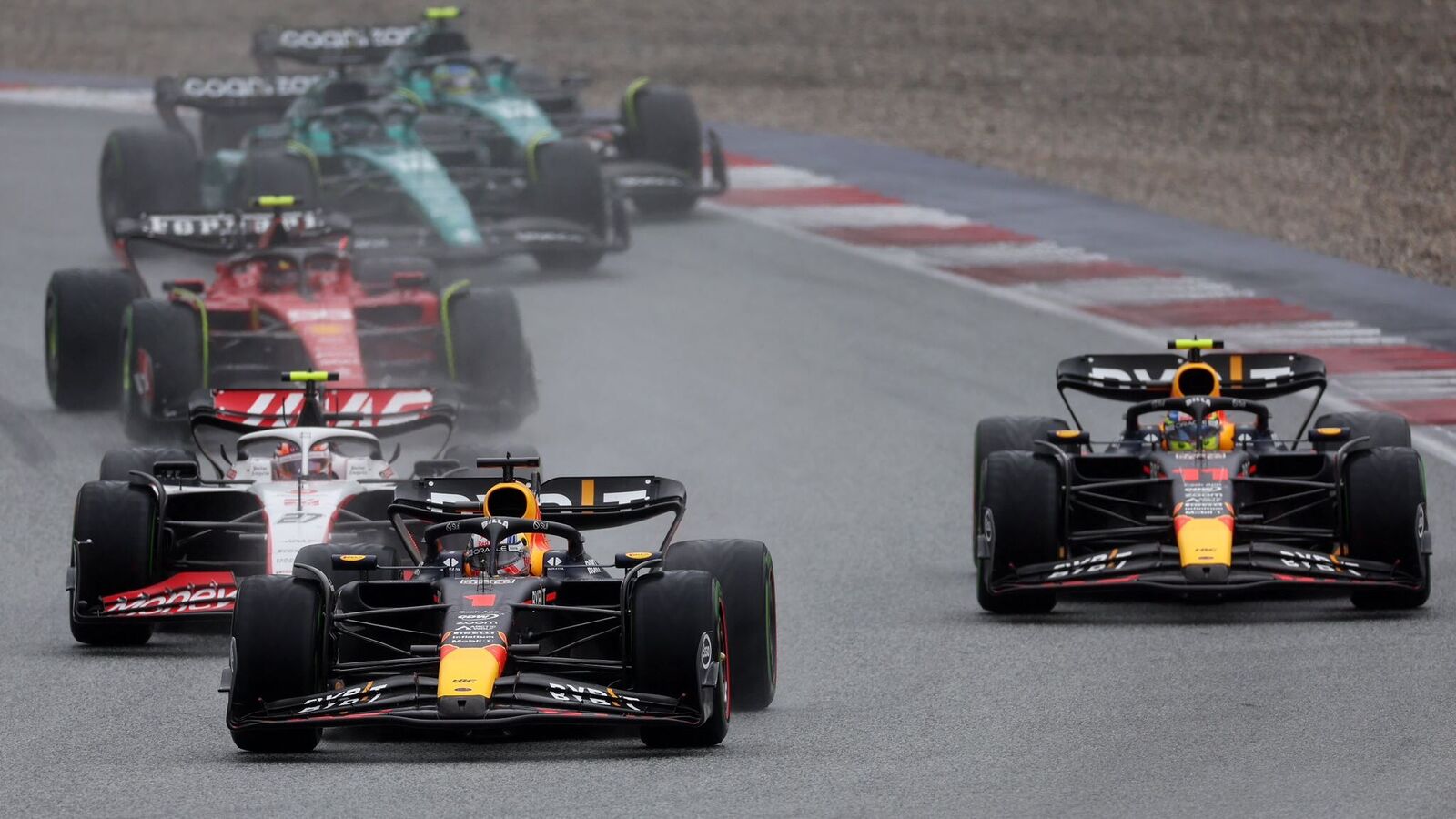 Reigning Formula One champion Max Verstappen continued his dominant form by winning the sprint at the Austrian Grand Prix on Saturday to extend his championship lead over Red Bull teammate Sergio Perez to 70 points.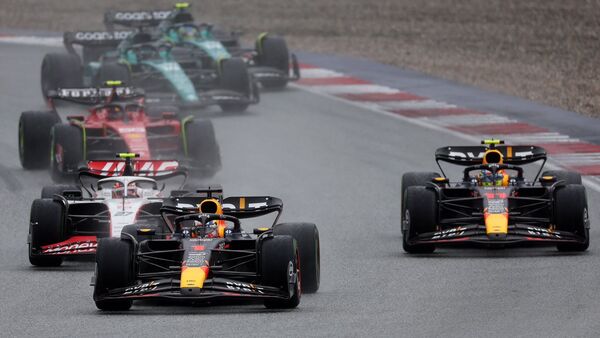 It was Verstappen's fifth straight win when including the past four Grand Prix races. Verstappen starts the full race from the pole position on Sunday when he will aim for a 42nd career GP win.
Verstappen collected eight points in the sprint — which he also won here last year — and Perez got seven for finishing second. Ferrari's Carlos Sainz Jr. collected six points with third place in the 24-lap sprint. Aston Martin's Lance Stroll took fourth place (five points) ahead of teammate Fernando Alonso (four points), Haas driver Nico Hulkenberg (three points), Alpine's Esteban Ocon (two) and Mercedes driver George Russell (one).
In wet and rainy conditions at the Spielberg track, Perez jumped past Verstappen at the start.
"The start wasn't ideal," Verstappen said. "A bit of wheel spin."
After Verstappen and Perez almost bumped into each other, Perez then dropped back to third behind Hulkenberg and Verstappen, who regained the lead.
"We could have had a really big shunt," Verstappen said over team radio of the near miss with Perez. "We need to have a chat about that."
They did just that, clearing the air moments after climbing out of their cars. Verstappen said they discussed the matter "like human beings" for a couple of minutes and that it was no big deal.
"We talked about it and it's all good," Verstappen said. "We don't need to make it a big story. … It's fine."
With the track drying up, Russell was the first to change his wet-weather tires for quicker ones on Lap 16, followed by teammate Lewis Hamilton and Hulkenberg.
Leclerc, who started from ninth after being given a three-place grid penalty, moved onto medium tires late on but placed 12th.
Verstappen also qualified for the sprint in first place.
The shortened qualifying format — known in F1 as the "sprint shootout" — set the grid for the sprint race, where Hamilton started from 18th place after being knocked out of the first part of qualifying. Hamilton looked pensive as he walked back through the paddock to rejoin his Mercedes garage.
He placed 10th in the sprint. The Austrian GP is the second of six F1 events with a format featuring a sprint race on Saturday. Perez won the sprint race in Azerbaijan.
Verstappen and other drivers were annoyed with the race stewards on Friday for being too strict about staying within track limits during qualifying for Sunday's race, where Verstappen starts from the pole ahead of Leclerc and Sainz.
FERNLEY TRIBUTES
F1 president Stefano Domenicali has paid tribute to Bob Fernley, the former deputy team principal of Force India, who died at the age of 70. His death was announced by F1 on Friday night. No further details were given.
"He was such an important part of Formula 1 and his love and passion for the sport will live forever," Domenicali said.
Fernley worked briefly with McLaren as president of its Indianapolis 500 return project until he was fired in 2019 when Fernando Alonso failed to qualify. He replaced Domenicali as chairman of the FIA's single-seater Commission from 2020 to 2022.
Alpine driver Esteban Ocon, who joined Force India in 2017, called Fernley "a great person and leader" on Twitter.
Fernley left the team when it was sold to the Canadian billionaire Lawrence Stroll in August 2018. Stroll changed the team's name first to Racing Point and then Aston Martin.
First Published Date: 01 Jul 2023, 22:04 PM IST