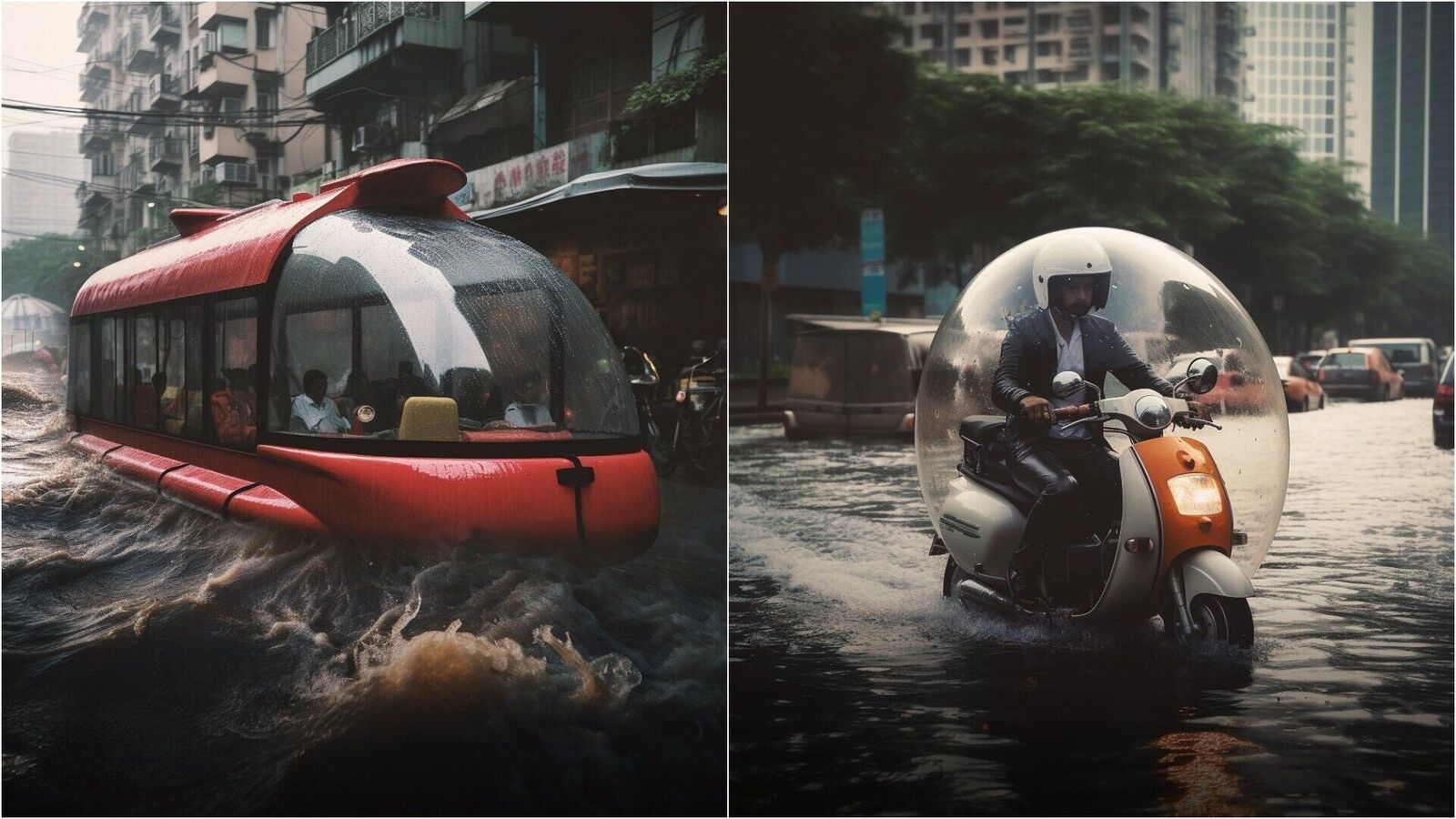 The monsoon season is here and like every year, Mumbai has turned into a chaotic mess with the rains turning many parts of the city into a deluge. While pre-emptive planning and better drainage systems feel like wishful thinking at this point, an Artificial Intelligence (AI) artist has imagined a more productive solution with these quirky vehicles, specially designed for Mumbai rains.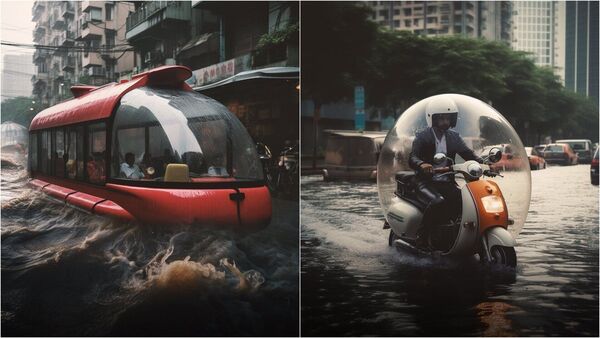 AI artist Manoj Omre recently shared these AI-imagined vehicles for Mumbai on Instagram and the post has been an instant hit online. From hovercraft BEST buses, and floating black and yellow cabs to bubble scooters, the AI-rendered vehicles can be navigating flooded streets of the city. Omre aptly captioned the post "Kyunki acchi roads aur drainage system toh paagal banate hai" (Because good roads and drainage systems are built by the crazy).
Also Read : Mumbai braces heavy rain: Top tips for safe driving
The AI renderings are indeed quirky but also seem the need of the hour. The post has been garnering a lot of attention on social media and was liked over 7,400 times at the time of writing this post. Many netizens compared to the images to that of Venice, while many called it a glimpse into the inevitable future of the city. The flooded streets of Mumbai also served as a reminder of the perils of climate change.
Despite promises from the state government, the monsoon season began with waterlogging in low-lying areas of Mumbai while road works in many parts of the city remain incomplete. The city received moderate to heavy rainfall till June 30, 2023. The Indian Meteorological Department (IMD) said that Mumbai received 95 per cent of the June rainfall in just six days between June 24-29.
The heavy downpour also resulted in traffic congestion while commuters complained about trains being delayed. The subways at Andheri and Jogeshwari railway stations, which are major connecting points between the eastern and western parts of the city remained shut due to the waterlogging.
First Published Date: 01 Jul 2023, 11:54 AM IST