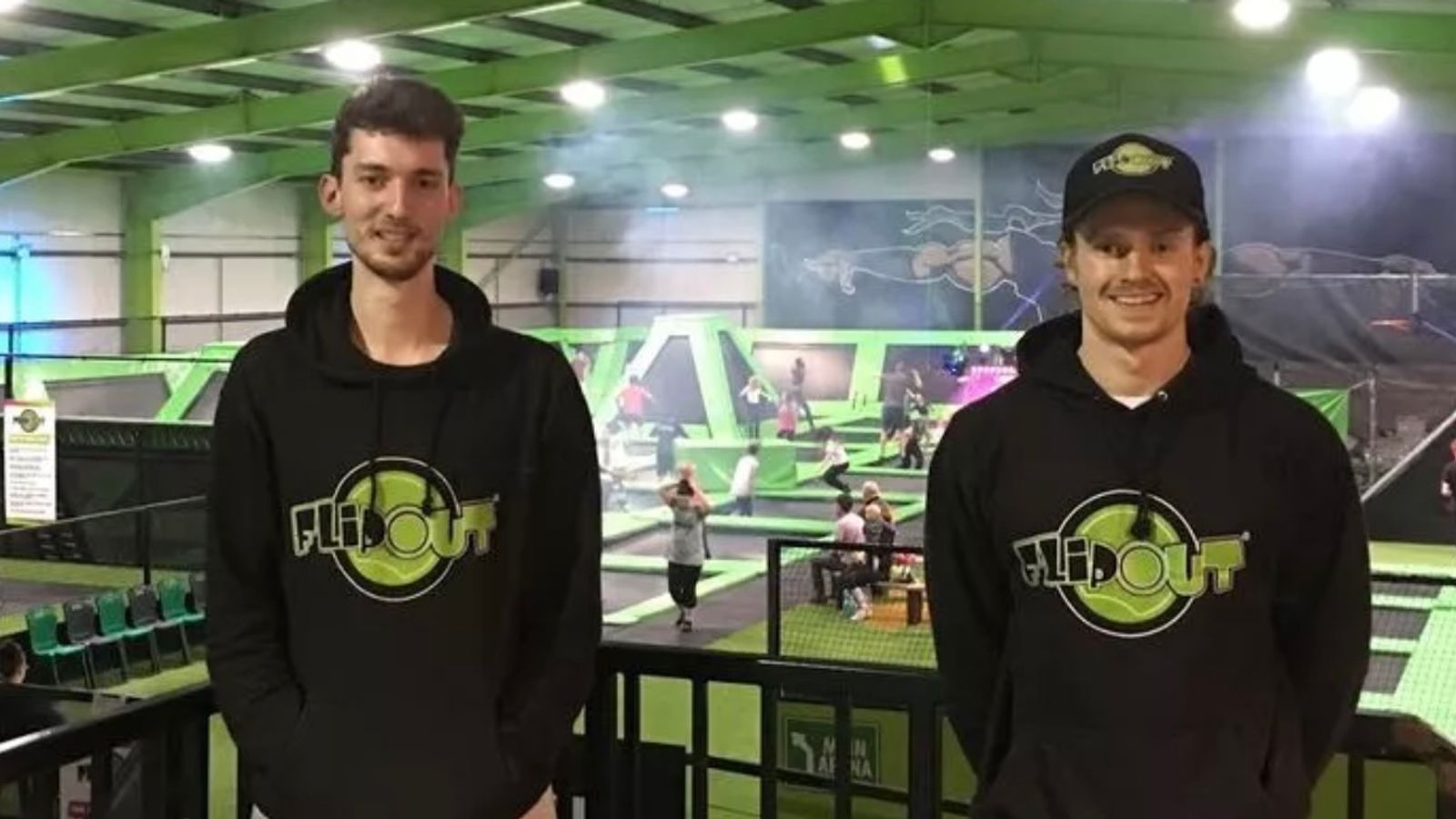 Two former trampoline park bosses have pleaded guilty to health and safety offences after 11 customers were left with spinal injuries.
David Shuttleworth and Matthew Melling, both 33, admitted failing to prevent exposure to risk under the Health and Safety Act at Chester Crown Court.
They were prosecuted after 11 people broke their backs at visits to Flip Out in Chester in 2017 – including three on the same day.
Liza Jones, a cardiac nurse from Wrexham, north Wales, was one of those who shattered her spine after jumping from the 13ft tower and into a foam pit.
Ms Jones, who was 26 at the time of the incident, also burst one of her vertebrae, saying at the time: "It was really scary, it was the most pain I've ever suffered in my life.
"They said I had an unstable fracture and one of my vertebrae had burst, which meant I had fragments of bone sticking out that could have paralysed me.
"I didn't know how serious it was until then and I was very scared of the operation and of my future."
Reflecting on the guilty pleas, she said: "I'm glad they've faced court action because I could have been left paralysed.
"People visiting these centres may feel they're safe because they've got rules for people to follow, but that's just not true.
"The firms that are running them need to learn from this and ensure they've got proper health and safety in place."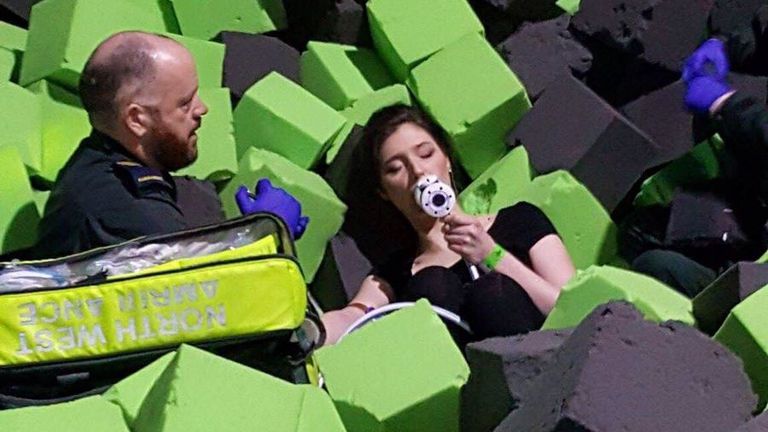 'Total disregard for safety'
Flip Out, which dissolved last year and is now operated by a new franchisee, was investigated by local health and council officials after injuries became frequent.
Shuttleworth, of Staffordshire, resigned from the company in 2018, while Melling, of Manchester, left in 2020.
Christine Warner, Cheshire West and Chester Council cabinet member for safer communities, said the business showed a "total disregard for safety regulations".
"Injuries in this case included 11 fractured spines, as well as other serious injuries. Those injured on a daily basis included both adults and children," she added.
Read more from Sky News:
Ukrainian major killed by birthday present
Around 100 cruise ship passengers injured
Captain Tom Moore's daughter loses spa appeal
A spokesman for Flip Out, which has 30 centres in the UK, said: "The incidents relate to a specific piece of equipment that was immediately closed. Our systems and procedures have evolved significantly since."
Sentencing has been adjourned for reports to be carried out.
The pair were prosecuted after an investigation by Cheshire West and Chester Council and could be jailed for their offences.