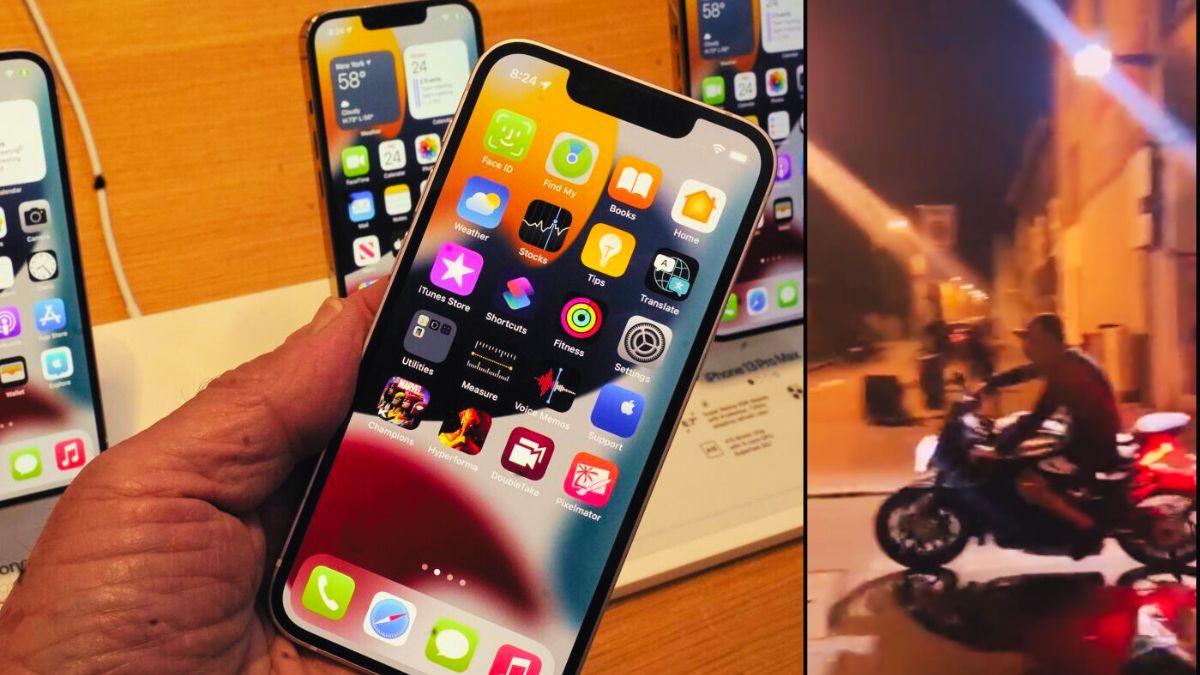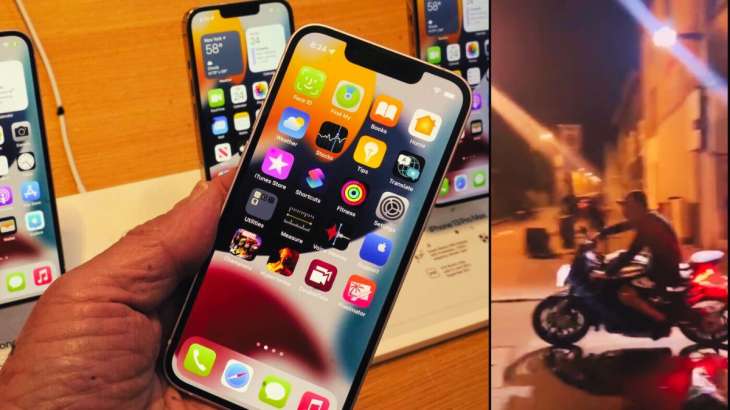 France– a country in Western Europe– which is recognised for medieval cities, alpine villages and Mediterranean beaches, fashion houses, classical art museums, Eiffel Tower, wines and sophisticated cuisine, is now witnessing violent protests for the past four days. Protestors, which the authorities claimed are mostly young, are looting expensive mobile handsets, fashion outlets and even high-end bikes despite President Emmanuel Macron's repeated calls to end the violence. 
On social media platforms, several videos are now doing rounds, showing extraordinary visuals from the national capital, Paris. In one of the videos, youngsters were seen driving expensive sports bikes from a showroom while in another video, protestors were seen barging into an iPhone store. Authorities said they were forced to take action after hundreds of protestors entered an Apple store and started looting in the eastern city of Strasbourg. Police said they were compelled to fire tear gas as the windows of a fast-food outlet were smashed in a Paris-area shopping mall.
The southern port city of Marseille, initially spared the violence that broke out first in the Paris region, was experiencing its second night of upheaval. Even before nightfall, young people hurled projectiles, set fires, and looted shops, police said. They made almost 90 arrests. On Friday evening, looters broke into a Marseille gun shop and made off with weapons, and a man was later arrested with a hunting rifle, police said. 
Authorities in the city of Lyon reported rioters again setting fires and pelting police in the suburbs. In the city centre, police made 31 arrests to stop the attempted looting of shops after an unauthorized protest against police violence that drew about 1,300 people Friday evening.
Macron directs social media platforms to take down sensitive visuals 
Macron zeroed in on social media platforms that have relayed dramatic images of vandalism and cars and buildings being torched, saying they are playing a "considerable role" in the violence. Singling out Snapchat and TikTok, he said they were being used to organize unrest and serving as conduits for copycat violence. Macron said his government would work with technology companies to establish procedures for "the removal of the most sensitive content," adding that he expected "a spirit of responsibility" from them.
Snapchat spokesperson Rachel Racusen said the company has increased its moderation since Tuesday to detect and act on content related to the rioting.
Why France is burning?
The fatal shooting of the 17-year-old, who has only been identified by his first name, Nahel, was captured on video, shocking France and stirring up long-simmering tensions between police and young people in housing projects and disadvantaged neighbourhoods.
Nanterre prosecutor Pascal Prache said officers tried to pull Nahel over because he looked so young and was driving a Mercedes with Polish license plates in a bus lane. He allegedly ran a red light to avoid being stopped and then got stuck in traffic.
The police officer accused of pulling the trigger was handed a preliminary charge of voluntary homicide after Prache said his initial investigation led him to conclude that the officer's use of his weapon wasn't legally justified. Preliminary charges mean investigating magistrates strongly suspect wrongdoing but need to investigate more before sending a case to trial.
The officer said he feared he and his colleague or someone else could be hit by the car as Nahel attempted to flee, according to the prosecutor. Nahel's mother, identified as Mounia M., told France 5 television that she was angry at the officer but not at the police in general. "He saw a little Arab-looking kid, he wanted to take his life," she said, adding that justice should be "very firm." "A police officer cannot take his gun and fire at our children, take our children's lives," she said.
Also Read: France turning into flames despite Macron's plea for peace, deployment of 45000 troops in violence-hit Paris