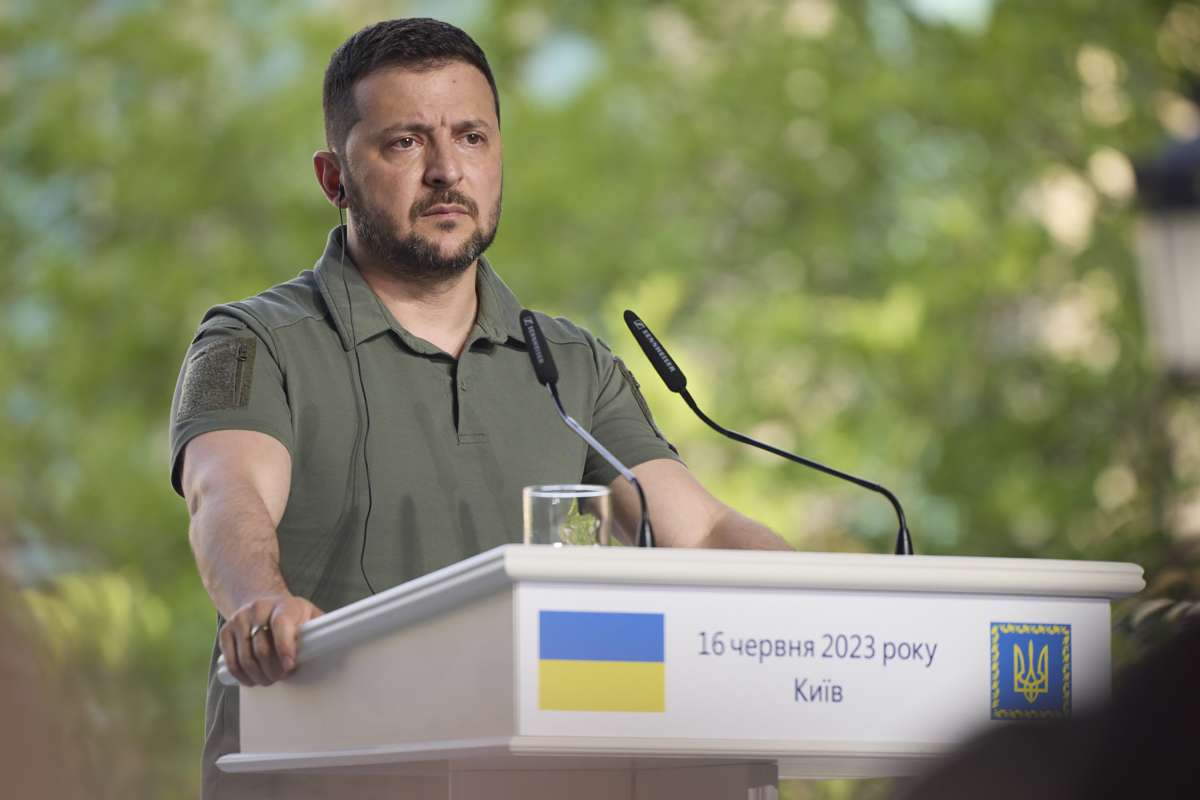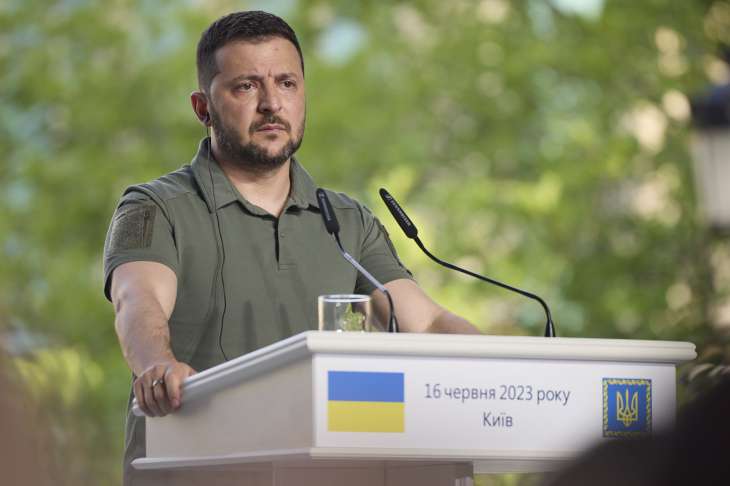 Zelenskyy on Russian mutiny: As situation in Russia remains tense following an armed rebellion by mercenary group Wagner, Ukrainian President Volodymyr Zelenskyy has responded to the situation by saying that Russia is dealing with a "full-scale weakness".
In a post on his Telegram channel, Zelenskyy accused Russia of using propaganda to conceal the "weakness and the stupidity of its government", adding that the longer Russian troops remain in Ukraine, "the more chaos, pain and problems it will have for itself later."
Zelenskyy further said that "anyone who chooses the path of evil destroys himself." Targeting Russian President Vladimir Putin, he said that he has barricaded himself in Moscow from the very forces he had armed. 
Meanwhile, other leaders are also monitoring the current situation in Russia. British Prime Minister Rishi Sunak told BBC that UK has urged for "all parties to exercise responsibility and protect civilian lives."
Italian Prime Minister Giorgia Meloni said that the events highlight "how the aggression against Ukraine is provoking instability within the Russian Federation", AP reported.
Estonian Prime Minister Kaja Kallas said in a tweet that she was closely following the development in Russia and urged people not to travel to the country. "I can assure that there is no direct threat to our country," she said.
In a new statement, Wagner chief Yevgeny Prigozhin has claimed that his forces entered Rostov-on-Don as part of a 'march for justice' without firing a single gunshot.
"We didn't touch a single conscript, we didn't kill a single person on our way," AP quoted him as saying. So far, no casualties have been reported in the armed mutiny led by Prigozhin against the Russian government.
As the crisis situation intensifies following a mutiny led by the Wagner Group chief, reports are showing that the mercenary group has taken control of all military facilities in Voronezh city, located halfway between Moscow and Rostov-on-Don.
Meanwhile, Russian security forces have cordoned off the Wagner centre in St. Petersburg after Prigozhin's armed rebellion and declared a "counterterrorist regime" in Moscow and its surroundings, with restricted freedoms and enhanced security.
According to the Russian state news agency, TASS,  a criminal case over charges of organization of armed mutiny, with a sentence of upto 20 years, was initiated against Wagner PMC founder after his Telegram channel published his claims that the Russian Defense Ministry hit PMC units with airstrikes and his calls for supporters to rise against the national government. 
In this situation, President Vladimir Putin, while addressing the nation asserted that the country was fighting against "some people" who unfortunately called for mutiny against their own country.
The Russian President condemned Wagner's boss's act and dubbed his statements called for an armed civil conflict on Russian territory. "Prigozhin's statements and actions effectively constitute calls for an armed civil conflict on Russian territory and a stab in the back of Russian servicemen fighting with pro-Nazi Ukrainian forces."
"Any strife must be discarded during the period of the special operation, now the fate of our people is being decided. We faced betrayal, exorbitant ambitions led to the betrayal of Russia," stressed the Russian President.
In response to Putin's address to the nation, Prigozhin, in an audio message on his Telegram channel, called the group as 'patriots' and that the President was "deeply mistaken" about betraying the motherland.
"We do not want the country to live on in corruption, deceit and bureaucracy," he said.
(with inputs from agencies)
Also read | As mutiny intensifies in Russia, Wagner forces take control of military facilities in Voronezh | REPORTS