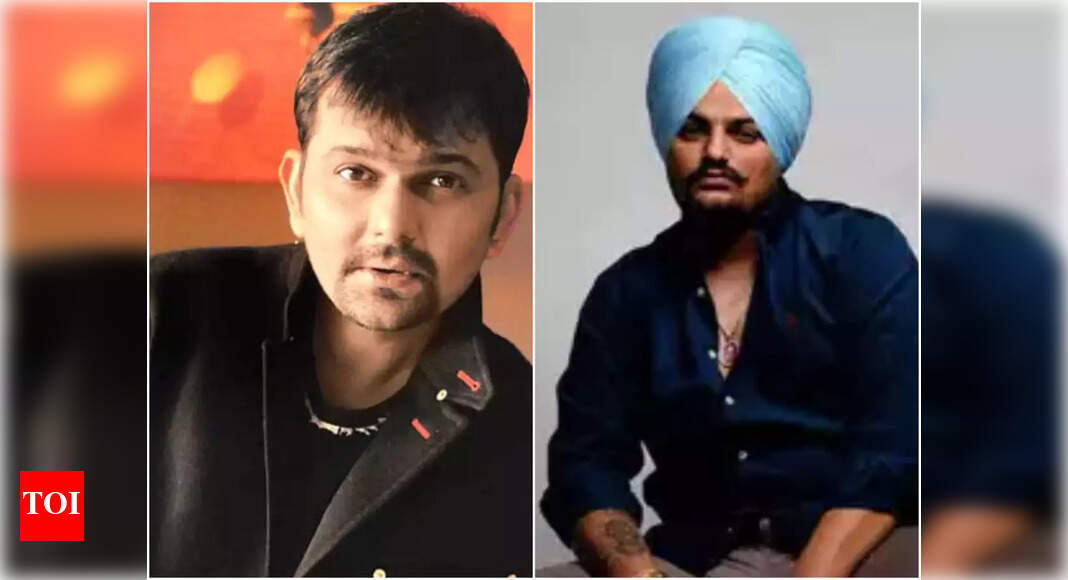 Producer
Gaurang Doshi
was collaborating with
Sidhu Moose Wala
for a special song and music video which would feature the Punjabi rapper with American rappers
Rick Ross
and
Swae Lee
. But having heard the news of Sidhu's death in a shooting has left Gaurang shocked. Speaking exclusively to ETimes from Dubai, he recalls his last meeting with
Sidhu
and reveals the fanfare that the Punjabi music sensation enjoyed in the US and Canada. From Drake being a fan, to Hollywood biggies wanting to work with him, Sidhu was a much revered and respected artist. Excerpts from the interview…

Were you working on a project with Sidhu Moose Wala?

Yes. A few months ago we were together in Dubai. We were in the studio. It was his first collaboration with American rappers Rick Ross and Swae Lee. He was very excited and they were excited as well. One day we were sitting for two and half hours but Sidhu was not in the right frame of mind. He was under pressure for sure, he was pacing back and forth continuously on calls. He told me, 'Gaurang I want to leave India and be here for a while. There are some tensions'. We were not inquisitive because saamne se kuch batana hai toh alag baat hai (he would have revealed it, had he wanted to). But he was definitely tensed. He never sang that time either. He said, 'Gaurang if it's possible, I'll do this on my next trip'.

What was the collaboration about?

This was a song for the web series called 7th Sense. It was our first collaboration. We have already shot 3 songs. One with Jason Derulo, one with Lil Pump and Honey Singh and one with Rick Ross, Swae Lee. Sidhu Moose Wala's part was the only one pending. We were about to shoot in fact. The next day after I met Sidhu, we had plans to record at night and shoot the video the next day. But Sidhu was not in the zone. He requested to do it the next time. I sensed that he was in great tension. He had an expo show as well, but even there he sang only 4 songs and left the show. He said that he came to Dubai because things were relaxed there. Things were also relaxed in Mumbai. Here, he would go to the malls and enjoy himself. Punjab at the moment is very volatile though.
Was Sidhu Moose Wala slated to come back to Dubai for your project anytime soon?

He had told me he would be back in 15-20 days. But things got delayed because of the Monkey pox threat and other related stuff. My people spoke to Sidhu three days ago. His reply to me was, 'Gaurang you let me know when Rick Ross is coming'. Rick is expected to reach Dubai tomorrow. We were planning to call Sidhu over to Dubai tonight or tomorrow. But what has happened is so unfortunate.
Did you personally witness Sidhu Moose Wala's popularity in the West?

Do you know Drake follows Sidhu on Instagram? Drake follows him, but Sidhu didn't follow him. Drake is a big fan of Sidhu Moose Wala.
How did you react to the news of Sidhu's shooting?

We just heard the news and were in shock. His security was taken away a day ago. So, everything was planned or what? God knows what is the inside story. The perpetrators also knew that Sidhu was not in a bullet-proof car. He usually travelled only in his bullet-proof car.
How were your interactions and experiences with Sidhu?

You won't believe it, when he was there in the studio he would ask for burger and chips for dinner. Coincidentally, he was a vegetarian despite being a Punjabi. He was a very simple guy and so confident, you can't imagine how good he was.
Everyone including Rick Ross and Swae Lee were excited about working with him. If you reach out to Hollywood rappers, it's usually their wish whether they want to collaborate with an artiste or not. But for this collaboration with Sidhu, they all immediately said a yes.
Do you think Sidhu felt safer when he was in Dubai and Mumbai?

In Mumbai, if you get threats or ransom calls, you can complain to the cops and expect that some action will be taken. But in Punjab, nothing is happening right now. Tomorrow somebody else might also get threatened. It seems very fishy that his security was taken away just one day before the shooting. And the very next day he travelled in a car that was not bullet-proof.
What are your last memories of working with Sidhu?

During the last recording with us, Sidhu heard the song and he freaked out. He wanted to make it better and he said, 'Let me write something else over the night and come back tomorrow'. But the next day he left for India. He was here in Dubai with us for 7-8 days.