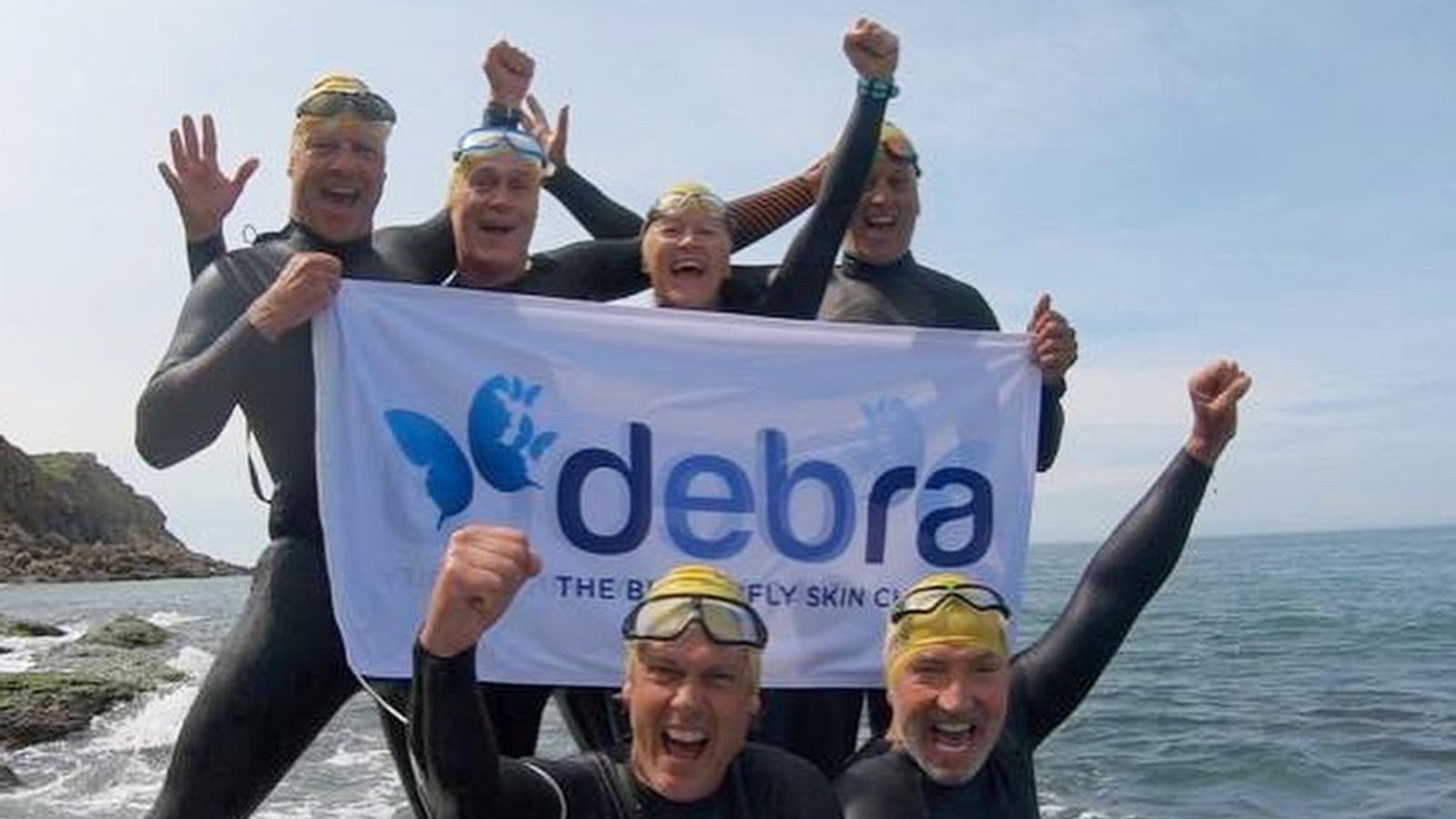 Former footballer and Sky Sports pundit Graeme Souness has completed a charity swim across the English Channel.
The 70-year-old Liverpool and Rangers legend undertook the 21-mile challenge for the charity Debra UK, which supports patients living with a rare condition that causes painful, blistering skin.
With the help of five friends who also did the swim on Sunday, the Scot has so far raised more than £1m.
He said he was inspired to take on the challenge after spending time with a 14-year-old girl who has the condition, called epidermolysis bullosa.
Isla Grist has recessive dystrophic EB, a form of the condition that causes the skin to become extremely fragile, often with extensive blistering and wounds.
"From the time I have spent with Isla and her family, I have seen first-hand the extreme pain this devastating condition causes and the daily challenges it creates," Souness said.
"I wanted to do something that could make a difference to Isla's life and to the lives of so many others living with EB, and the slightly crazy idea of swimming the English Channel was suggested."
Read more:
Martin Tyler leaves Sky Sports after more than 30 years
Among those who did the swim with Souness was Isla's father, Andy.
The group completed the challenge in 12 hours and 17 minutes, according to Debra UK's Twitter page.
Souness, who left Sky Sports at the end of last season, had set a fundraising target of £1.1m, which he seemed all but guaranteed to surpass on Sunday night.