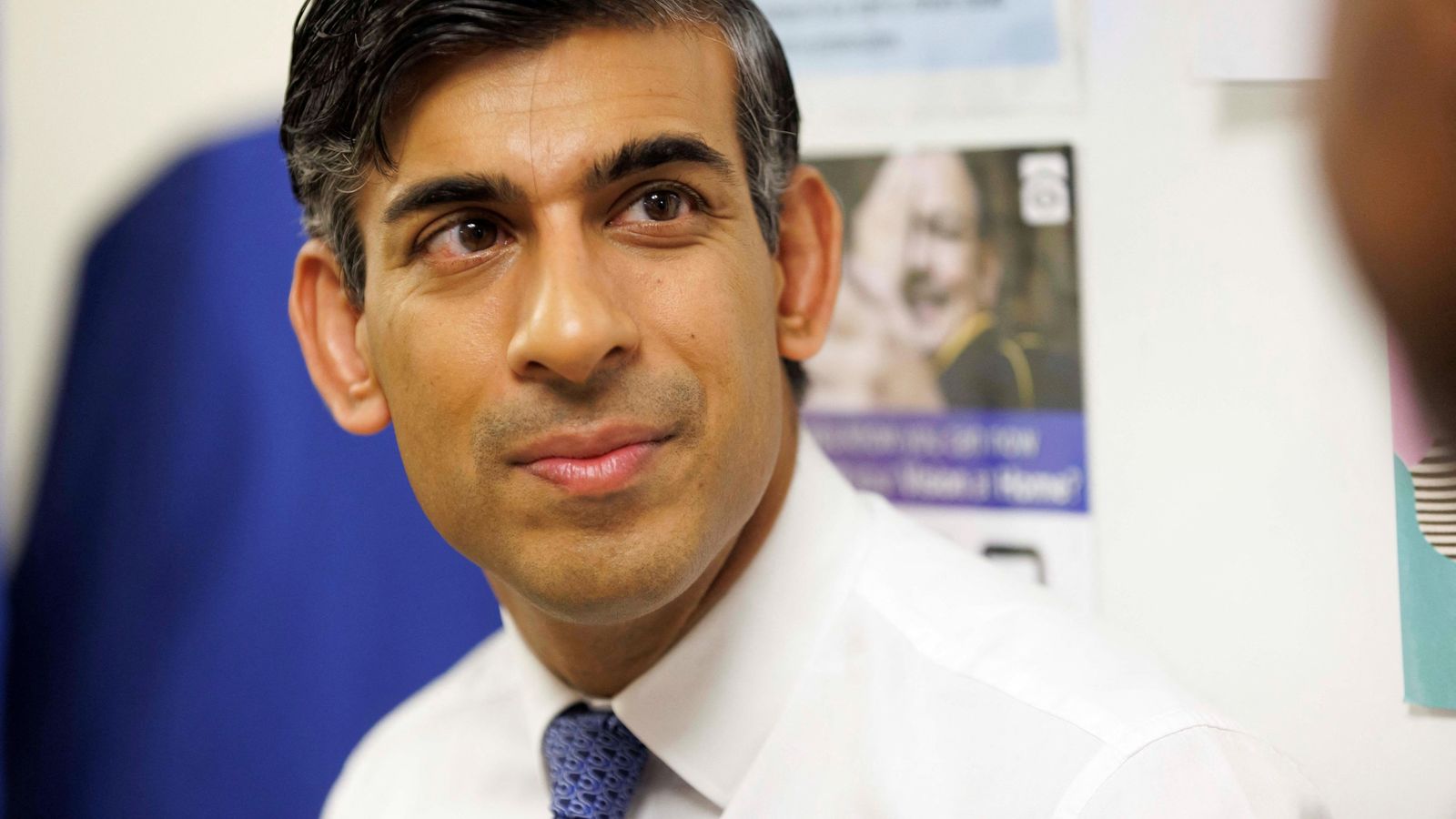 The King's Speech is supposed to be the landmark moment in the life of parliament.
It is the occasion for a prime minister to set down his or her mission for government, and outline the laws they will pass to try to achieve their goals.
But this year, the moment will belong to King Charles III, rather than Rishi Sunak, for two reasons.
Politics live: Are ministers playing politics with their outrage over Gaza protests?
First is the sheer symbolism of the new monarch delivering the first King's Speech in over seven decades.
An epoch-making moment, it reminds us all in the most formal of settings, laced with symbolism, that we have passed from the Elizabethan era to the Carolean age.
Second is the reality of Mr Sunak's predicament.
His first King's Speech in power will be less about landing a vision and more about holding position, for this is a prime minister running out of time and with little space to push through new ideas.
Running out of time because very little can be done between now and an election when it comes to enacting new laws.
And even if Mr Sunak can get legislation onto the statute book, there isn't time for that to make a material difference to voters before a general election.
He is also a prime minister constrained by a resistive rump in his party who he is not willing to take on.
Running out of ideas, because what we expect to see in the King's Speech is hardly a grand plan for government.
Mr Sunak is instead going for a combination of new laws to creating dividing lines with Labour ahead of the election (including annual oil and gas licensing, and strike laws), seeing through policies being worked up by predecessors (such as leasehold reform) and the odd Sunak initiative (banning tobacco sales for anyone born on or after January 2009 and longer jail sentences of violent offenders).
Talk to his team and they frame the King's Speech as a "continuation" of what the prime minister has sought to put in place from the summer onwards – his tilt at long-term decision making as they put it, rather than a "wow moment".
One senior insider said: "The King's Speech isn't a conference speech or an Autumn Statement. There isn't a new shiny policy.
"It's not going to be a wow moment, but it's a continuation of travel of where we have been going and delivering, rather than focusing on polls day to day and week to week."
Instead, Number 10 argues that the programme for government backs up the prime minister's commitment to long-term decision-making; through growing the economy – be that energy security, regulatory frameworks for tech; strengthening society with legislation on smoking, reform on leaseholds and dealing with antisocial behaviour; more action on crime and safety and focusing on our national interest, be that around climate change, artificial Intelligence or security.
Read more:
Analysis: King will have to announce measures we know he is bound to dislike
Explainer: What will be in the King's Speech?
But some colleagues believe the sum of parts in this speech doesn't add up to much and certainly not a cogent vision for a country losing patience with the Conservatives.
"There's not much in here on cost of living," says one senior colleague who laments that Mr Sunak didn't do more on housing – planning and green belt reform – ahead of the general election to show voters he really is a candidate for change.
"It would have been bold, but it got shoved in the too-hard-to-do box," said the former senior minister. "A load of colleagues – 50 even 70 – would be against it, but when you have Labour and Starmer nimby bashing, you'd have got it through with Labour votes and send a message to under 40s that we are serious about helping them."
And there are pockets of Mr Sunak's backbenches, MPs looking to Canadian Tory leader Pierre Poilierve as inspiration, noting that his decision to turn the Conservatives into the party of housebuilding has revived the centre right's fortunes and brought younger voters.
But Mr Sunak does have his eye on an election in a different way, as he uses the King's Speech to try to lay traps for Labour, to draw dividing lines between the government and the opposition over thorny issues that have the potential to ignite in voters' minds – be it around net zero and environmental policies (think the row over ultra-low emission zones) or strikes.
On the former, the government will legislate for annual North Sea oil and gas licensing rounds to highlight the PM's "pragmatic, proportionate and realistic" approach to net zero, in contrast to Labour, which has said it will honour existing licenses but has ruled out granting new ones.
The PM will also introduce new strike laws to protect public services over Christmas, with minimum service regulations for rail workers, ambulance staff and border security staff.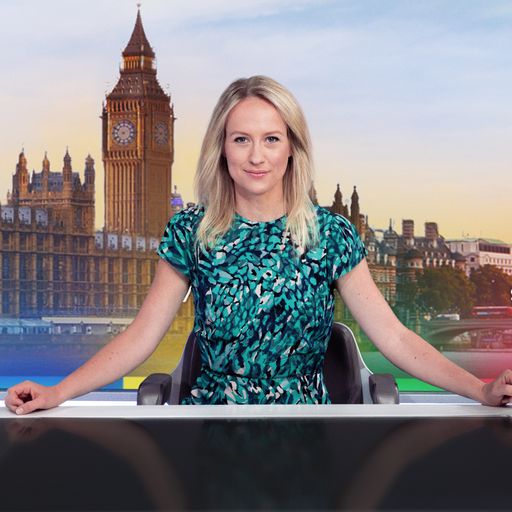 Politics Hub with Sophy Ridge
Sky News Monday to Thursday at 7pm.
Watch live on Sky channel 501, Freeview 233, Virgin 602, the Sky News website and app or YouTube.
Number 10 figures believe these dividing lines showcase Mr Sunak's values while also putting Labour on the spot about theirs.
But Labour insiders tell me they are "not worried" about the attacks.
"If they want to talk about their track record on energy bills and strikes, we'd be very happy," says one figure close to Sir Keir Starmer.
Another senior party figure said this approach just showed how out of touch the Tory party is.
"Finding dividing lines for us? Do they seriously think that is how voters want to see the government run the country?
"Sunak's meant to be the change? Where's the change? Where are the answers to the big challenges facing the country on the cost of living and the NHS. It's just more of the same. It doesn't deal with the things voters care about."
Even as Westminster chews over the content of the speech, while taking in the spectacle, I suspect the country has tuned out.
Because in the political backdrop to Tuesday's pageantry, the problems are piling up for the prime minister.
It is the grisly details of the COVID inquiry revealing a government that was woefully unprepared and ill-equipped to tackle the pandemic at a moment of national crisis.
There are serious questions being raised as to whether the Conservative Party failed to act on rape allegations surrounding an MP and instead paid for an alleged victim to receive treatment in a private hospital.
The prime minister said on Monday that the allegations were "very serious" as he urged anyone with evidence of criminal acts to talk to the police.
There is the Daily Mail's serialisation of former cabinet minister Nadine Dorries's book on the downfall of Boris Johnson again throwing into sharp relief party infighting, while disquiet grows among some MPs about the home secretary's provocative language, be it around protest marches or the homeless.
All of it has turned the public off, say some Conservative MPs, who fear that, whatever Mr Sunak does now, he won't be able to get voters to tune back in.
This is his first King's Speech – and it's hard at the moment to see how it won't end up his last.