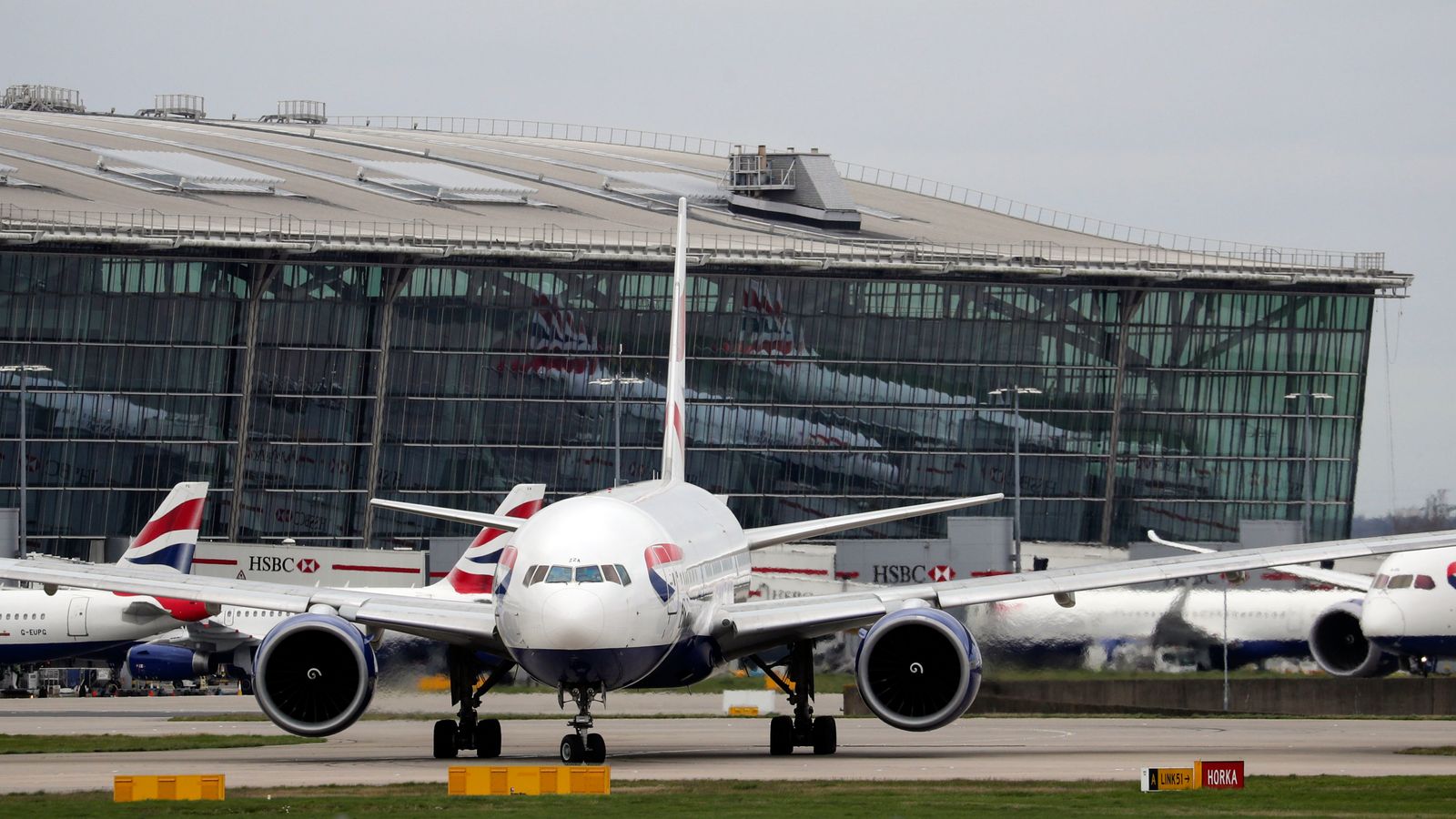 Strong winds and staff shortages have led to temporary flight restrictions at the UK's busiest airport causing passenger delays.
National Air Traffic Services (NATS) said it was working to minimise disruption at Heathrow caused by weather conditions and short notice absences in the tower.
Passengers have been encouraged to check with their airline for information updates.
NATS said in a statement: "Due to short notice staff absence in the tower and strong winds at Heathrow, temporary ATC (air traffic control) restrictions are currently in place.
"We expect the situation to improve this afternoon.
"We are working hard to minimise disruption, working closely with Heathrow airport and airlines.
"Passengers should check the status of their flight with their airline.
"Restrictions of this sort are only ever applied to ensure safety and we apologise for any inconvenience caused."
A Heathrow spokesperson said: "Strong wind is forecast today, while there may be minor changes to today's schedule as a result of the weather, we want to reassure passengers that our colleagues are working in close collaboration with our airline and air traffic control partners to get them safely on their journeys as quickly as possible.
"We encourage passengers to check with their airline for the latest information."
Read more on Sky News:
Glastonbury tickets sell out in under an hour
Police to trial drones as emergency first responders
British Airways said: "Air traffic control restrictions imposed on all airlines at London Heathrow mean we've had to make some adjustments to our short-haul schedule.
"We've contacted affected customers to apologise and offer them rebooking options or a full refund."