(24 Jun 2021)
Helvetic Airways of Switzerland has taken delivery of
the first of four new Embraer E195-E2 aircraft.
Helvetic will
receive three further E195-E2s by the end of July 2021.
Helvetic ordered 12 E-Jet E2s in 2018 to support
its fleet renewal initiative: 8 E190-E2s (already in service) and
four E195-E2s (converted from the original E190-E2 order). The
airline also holds purchase rights for an additional 12 aircraft.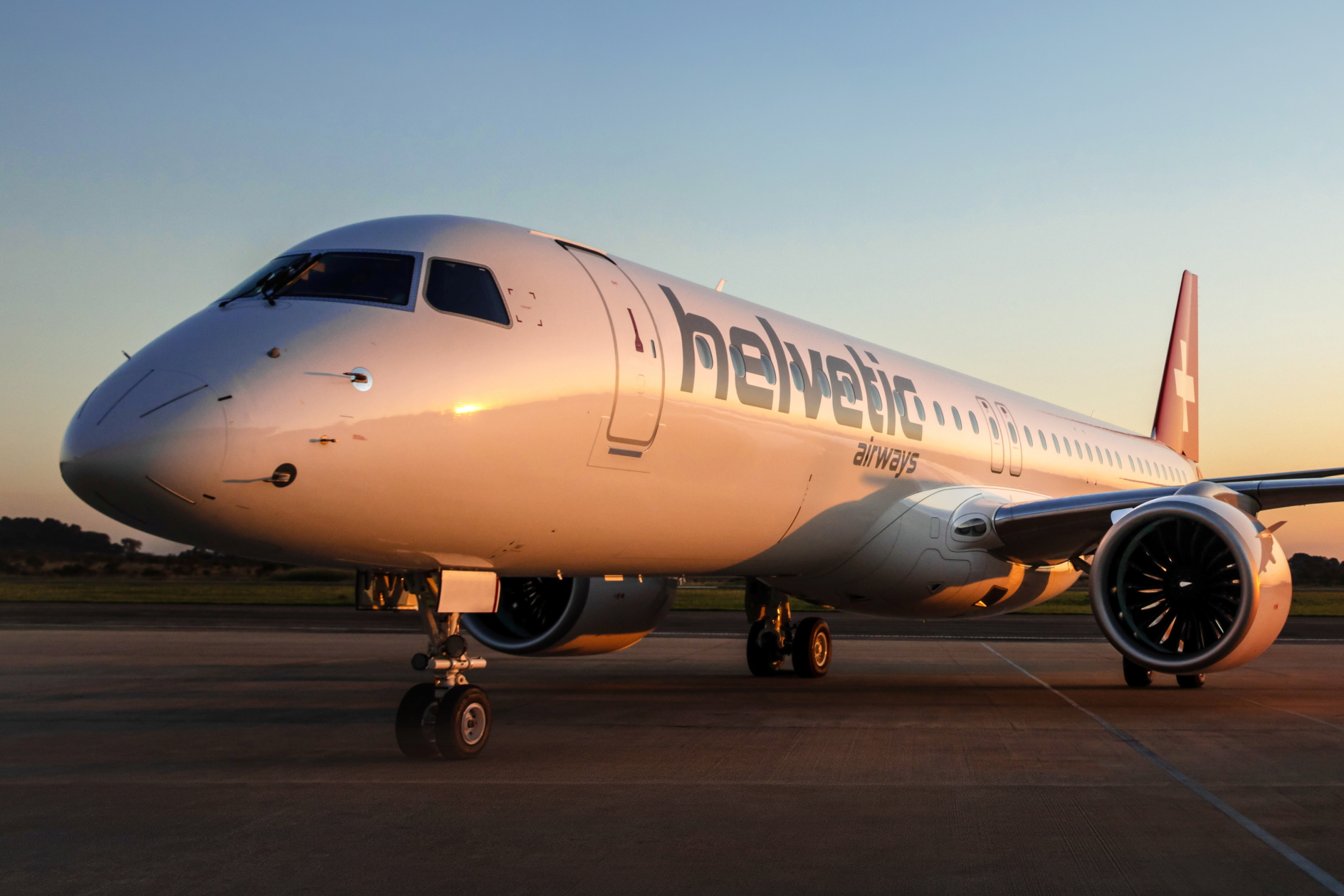 The Helvetic fleet also includes four first-generation E190s
and once
the three remaining E195-E2s have been delivered, the carrier will have
a fleet of 16 E-Jets.
Helvetic operates its 134-seat E195-E2s, 110-seat
E190-E2s, and 112-seat E190s across its European network.
"With the delivery of the first of our four new
Embraer E195-E2s, our fleet renewal is on plan to be completed by
the end of July," said Tobias Pogorevc, CEO of Helvetic Airways. "The structural changes in
the demand for air travel that have emerged in recent months
vindicate the strategic choices we made back in 2018,"
Arjan Meijer, President and CEO of
Embraer Commercial Aviation, said, "With the new E195-E2, Helvetic
builds on its reputation as one of the most environmentally
committed airlines in Europe. Not only does the aircraft burn 25%
less fuel than its predecessor, its noise footprint is 65%
smaller. The E2s are great news for communities near airports."
See latest

Travel Industry News,
Video
Interviews,
Podcasts
and other
news regarding:

Embraer,

E195,

E2,

Helvetic,

Switzerland.