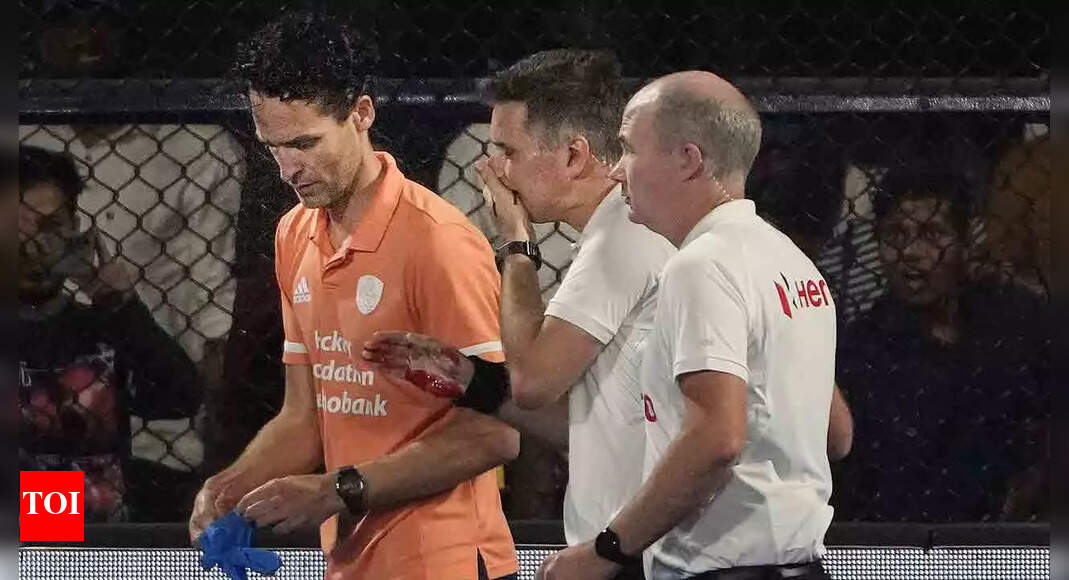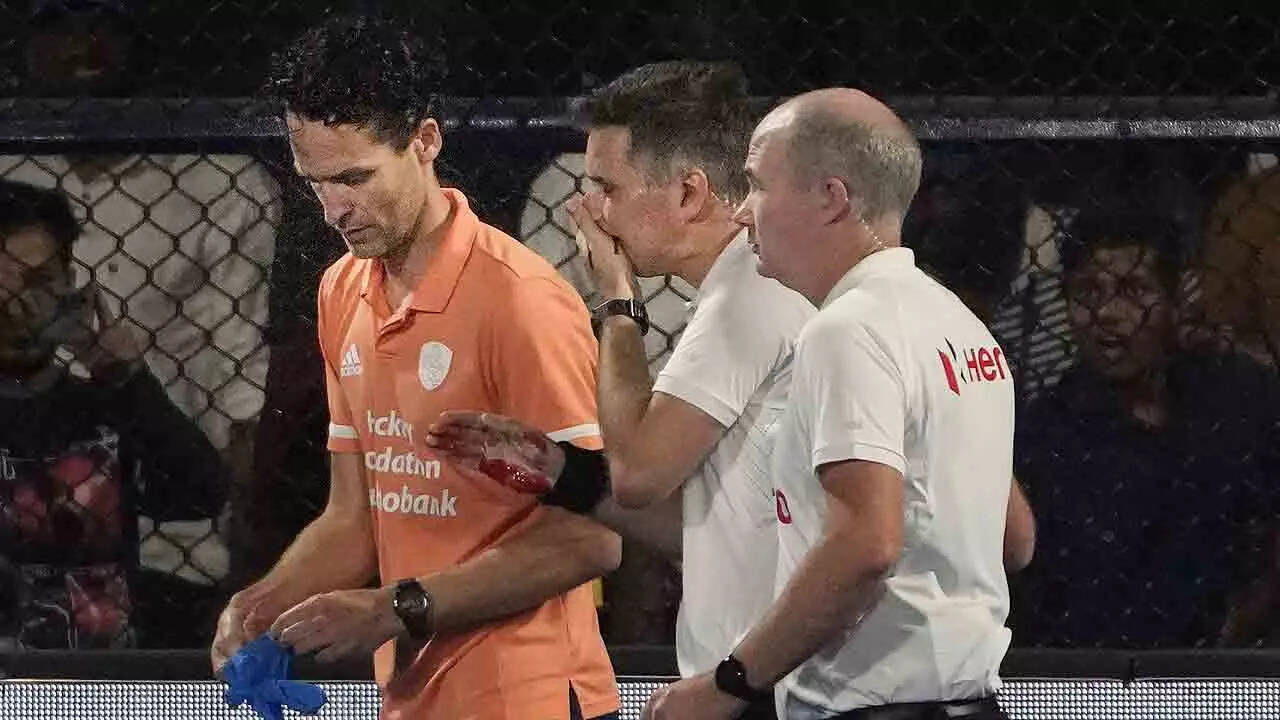 BHUBANESWAR: The blow that the German umpire Ben Goentgen took on his face during the fourth quarterfinal of the Men's Hockey World Cup between the Netherlands and South Korea on Wednesday will require him to undergo a surgery.
Veteran South Korean Jang Jonghyun's drag-flick on a penalty corner got deflected off a Dutch stick and hit Goentgen smack on the face, leaving him flat on the ground in pain with a bloody face.
Goentgen was immediately taken to a hospital for treatment and scans, which revealed a cheek-bone fracture that will need surgery to be fixed.
Indian umpire Raghu Prasad replaced the German to officiate along with the second umpire Gareth Greenfield for the time remaining in the match.
The surgery will be done on Thursday.
Netherlands defeated South Korea 4-1 to enter the semifinals.
Australia will face Germany, while the Dutch team will take on neighbours and defending champions
Belgium
in the two semifinals to be played on Friday.