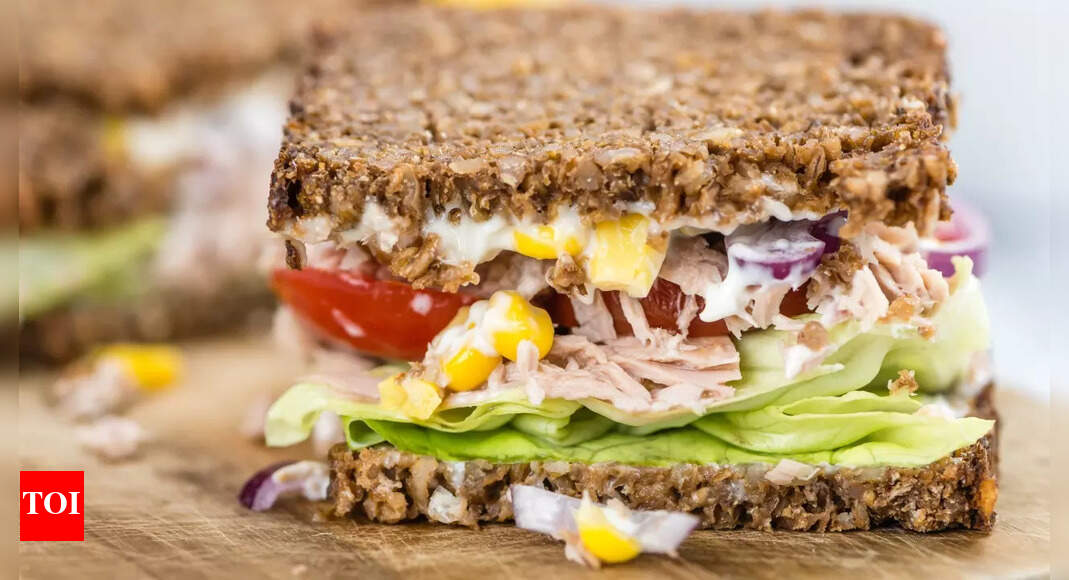 When hunger strikes, the humble sandwich emerges as the ultimate saviour. With its endless possibilities and universal appeal, the sandwich transcends culinary boundaries. Its simplicity belies its power, offering a quick and satisfying solution to our cravings. This food's versatility accommodates all tastes and preferences. Light on the stomach, it provides nourishment on the go, fueling busy lives, and comforting the soul.
Have you realised that most often we make sandwiches using a variety of bread.
Read Also
How to be innovative with truffles of Canberra
If you are a truffle lover, then this piece of information is for you. Scroll down to learn about truffles of Canberra, Australia and also try two simple recipes made with truffles of Canberra.
How to make instant Chana Sattu Powder at home
Its gluten-free nature ensures its compatibility with various dietary preferences. Whether you enjoy it as a drink, in savory dishes, or as a part of your favorite recipes, sattu is a versatile and nutritious addition that can contribute significantly to your overall health and well-being.
This Asian soup has been voted as the best chicken soup in the world
If you thought white Chicken Soup is the only one out there, then think again! Recently, experiential travel guide Taste Atlas revealed the list of "10 best rated Chicken Soups in the world" and one can see a variety of Chicken Soups in the entire world. Some of the names in this list are the ones,
5 breakfast items you should never start your day with
Starting your day with a wholesome breakfast sets the tone for a healthy lifestyle. While convenience often leads us to quick and tempting options, there are certain breakfast items that are best avoided. Here is a list of five culprits, laden with excessive sugar, unhealthy fats, and minimal
But, have you ever made a sandwich without using a bread? Well, don't be surprised! There are lots of sandwiches one can make without using bread, and they are as comforting as you can imagine. Once you try this recipe, you'll not use a bread again for the sandwiches.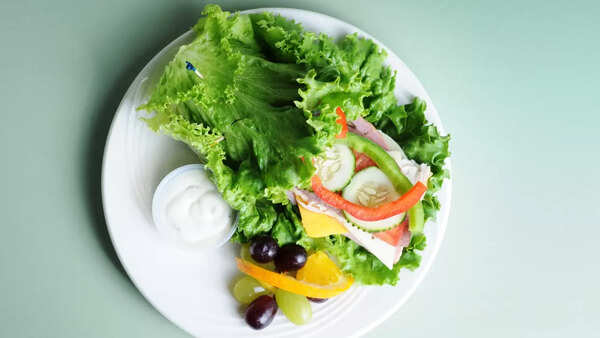 Ingredients used for making 'Bread-less Sandwich'
By substituting bread with various fresh, crisp, and nutritious options, the sandwiches cater to dietary preferences and restrictions, which makes them a versatile choice for many. Among the ingredients used for making such 'bread-less sandwich' are Lettuce wrap, cucumber slices, thin slices of veggies such bell peppers, zucchini, sweet potato, and portobello mushrooms. One can also make their own base like a fresh Cheela, which not only increases the taste but nutrition as well.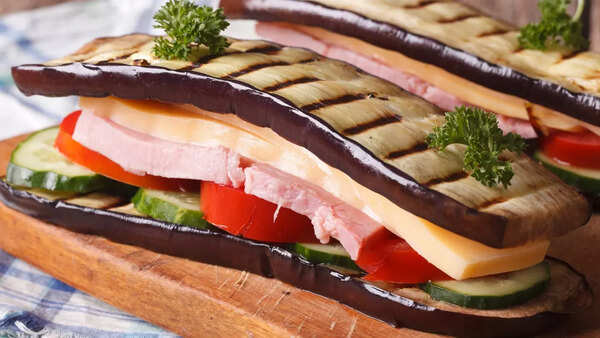 Here, we have made a fresh base using semolina and curd. Now, if you are wondering how to make sandwich using this fresh base, read below to find out.
Ingredients required for Sooji Cheela base
Semolina, 2 cups
Curd, 1 cup
Baking soda, 1/2 tsp
Salt as per taste
Tomato (chopped), 1
Onion (chopped), 1
Green coriander chutney, 1 tsp
Tomato sauce, 2 tsp
Oil for frying
Water as required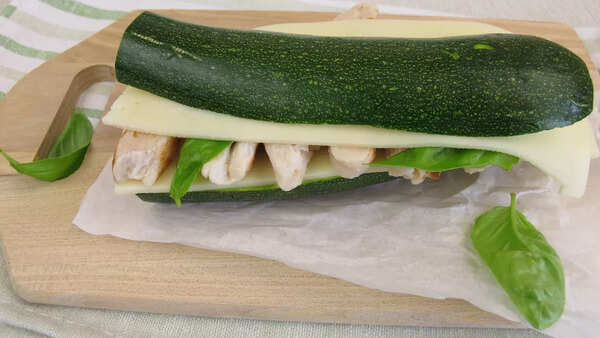 Method
To prepare the base, first of all, add semolina, curd and salt in a bowl. Then, prepare a thick mixture with the help of water. During this time, make a paste by adding semolina, curd, salt and water. Keep aside for about 20 minutes.
ALSO READ: This Malaysian bread has an uncanny resemblance with popular Indian bread
For the the stuffing, use any vegetables of your choice, but do use tomatoes and onions, as they increase the taste of a sandwich. Once you have chopped all the veggies, mix them all together and add seasoning of your choices like salt, black pepper, oregano, chilli flakes, etc.
Now, put a pan on gas for heating and apply a little oil on it. Once the tawa heats up, add the rested semolina batter. Keep in mind that the batter should be like Uttapam. When the batter is a little cooked, apply green chutney and tomato sauce. Then add the chopped veggies over it. Next, fold the batter and cover the sandwich. You can also cut the shape of your choice. The bread-less sandwich is ready no time. Serve it hot with your choice of dips and chutney.
(Images courtesy: Canva)