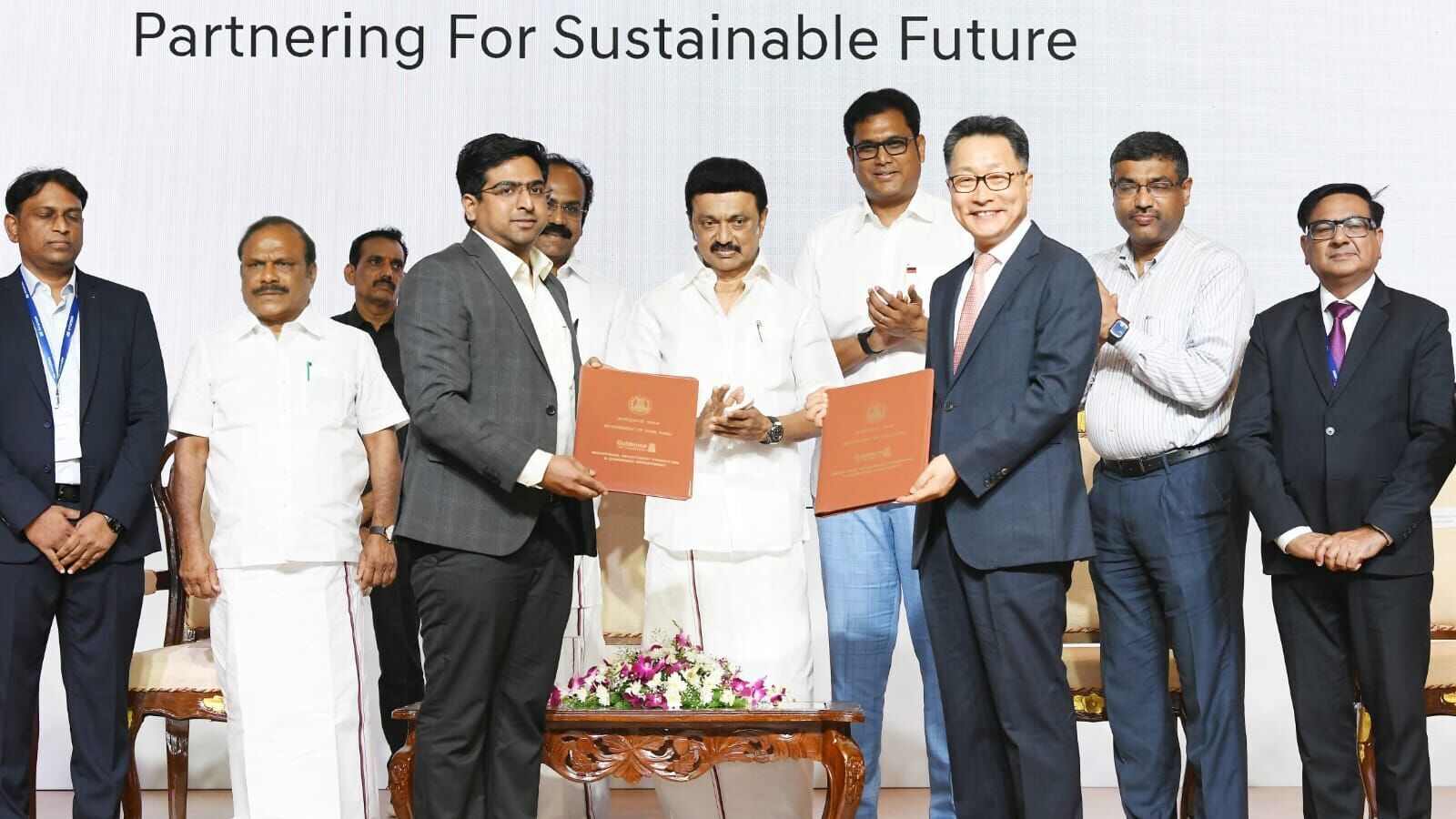 Korean auto giant Hyundai Motor is planning to step up its electric vehicle game in India with an investment of ₹20,000 crore to upgrade its facilities in Tamil Nadu. The carmaker recently announced its plans to invest in the southern state of India with a clear focus on increasing the number of electric vehicles manufactured locally. Tamil Nadu has been the manufacturing hub for Hyundai Motor in India with its facilities located in Irungattukottai and Sriperumbudur.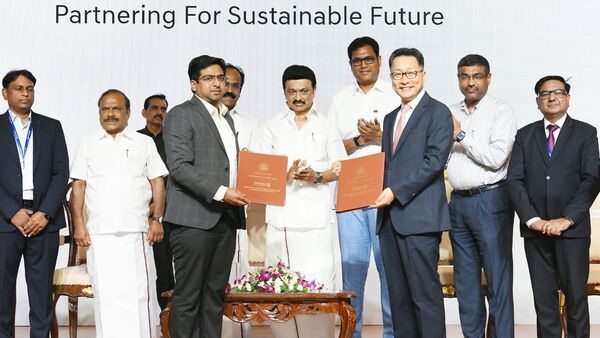 Hyundai will use the investment to not only upgrade its facilities, but also set up an EV battery pack assembly unit. The carmaker announced that it aims to produce around 1.78 lakh battery units every year. In order to add to the state's EV infrastructure, the Korean carmaker has also promised to install at least a hundred EV charging stations across the state in the next five years. Overall manufacturing capacity of its facility is expected to go up to 8.50 lakh units per annum.
Hyundai currently sells electric cars like Kona Electric SUV and the more recently launched Ioniq 5 crossover in India. The carmaker is reportedly working on several other models, including an electric version of Creta SUV. During the Auto Expo held in January earlier this year, Hyundai had showcased other EVs too which included the Ioniq 6 model as well.
Hyundai was one of the first carmakers in India to drive in a fully-electric vehicle to the country in the form of the Kona Electric SUV in 2019. However, it did not gain too much popularity due to less awareness about EVs and lack of infrastructure. It took the carmaker four more years to launch its second EV model in Ioniq 5 this year.
Hyundai's renewed focus on electric vehicles stems from rising number of rivals, especially from China. MG Motor recently announced its plans to bring in a number of electric cars to India in the next four years. Chinese carmaker BYD too is increasing its reach with two models, and at least one waiting to be launched this year. Among Indian rivals, Tata Motors and Mahindra and Mahindra have stepped up their EV games. Tata currently is the undisputed leader of the EV segment with lion's share. Mahindra too plans to launch as many as five electric SUVs in the coming years. It currently sells only XUV400 as its sole offering in the segment.
Sriperumbudur is the main manufacturing facility of Hyundai Motor in India with annual production capacity of around 7.50 lakh vehicles. It is the largest facility Hyundai has anywhere around the world outside its home-base South Korea and is also the carmaker's first fully integrated production facility. Last year, the carmaker manufactured a little over seven lakh units from its Tamil Nadu facility. Hyundai is also one of the biggest exporters of cars from India with nearly 1.50 lakh units despatched in 2022.
First Published Date: 11 May 2023, 14:54 PM IST