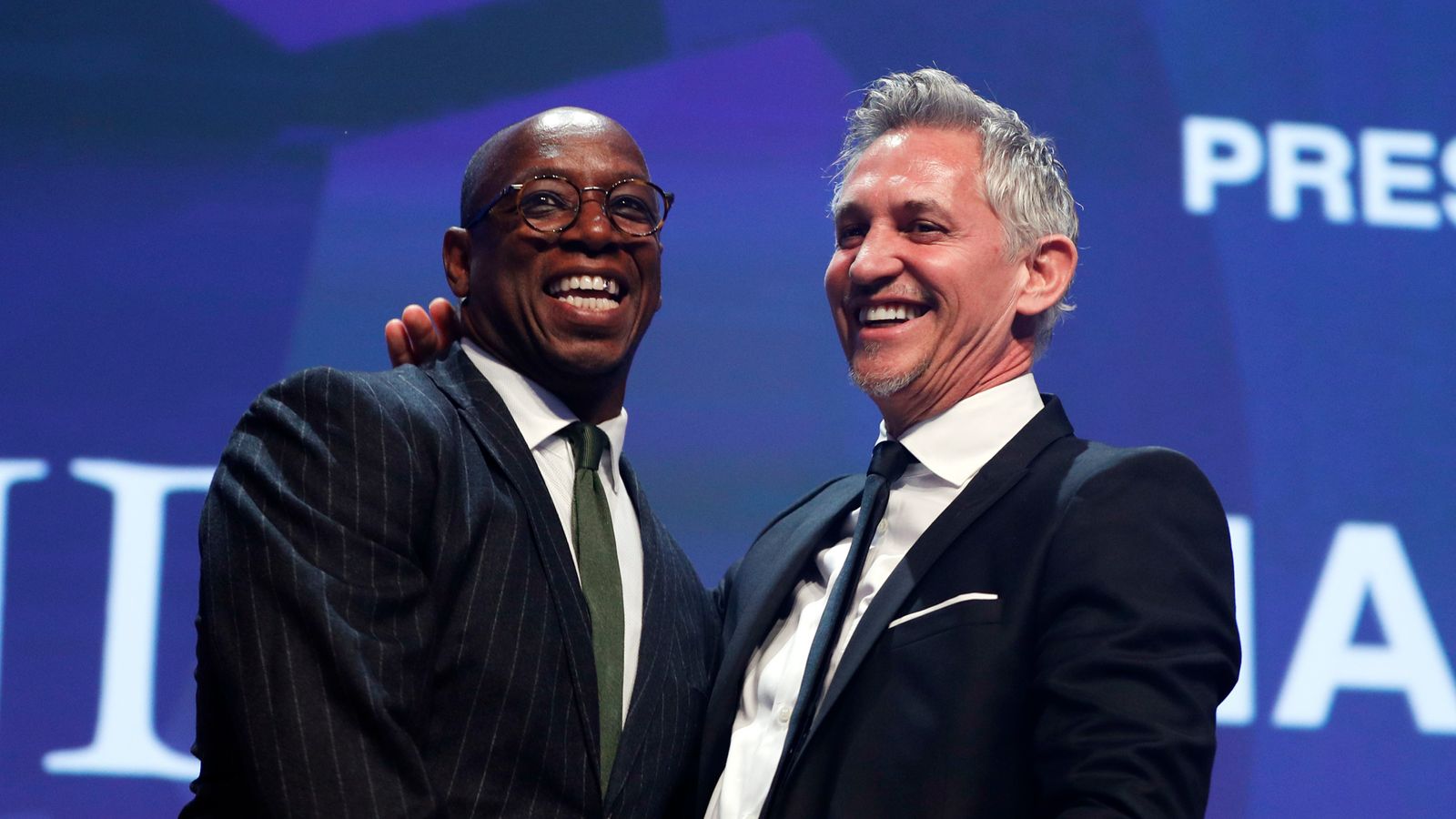 Ian Wright says he will not appear on Match of the Day tomorrow in "solidarity" with Gary Lineker after the BBC said the presenter is stepping back from hosting the programme.
In reaction to the news, Wright tweeted: "Everybody knows what Match of the Day means to me, but I've told the BBC I won't be doing it tomorrow. Solidarity."
Other commentators and football pundits have also reacted to the news.
Former Manchester United and England defender Gary Neville was among them. He tweeted: "When you take on the Tories and the system! Awful people who we need gone. Off for a (wine glass emoji)."
Former BBC journalist Jon Sopel drew a comparison with the corporation's chairman Richard Sharp, who has been involved in a cronyism row over him helping Boris Johnson secure an £800,000 loan facility.
The former BBC correspondent tweeted: "Lucky there are no producer guidelines on whether you need to declare facilitating an £800k loan to a prime minister while applying for a job as chairman of a broadcasting organisation…"
Despite the BBC's statement, Sky News understands that Lineker has not agreed to this, and the statement is incorrect.
Lineker stepping back from Match of the Day

A source close to the presenter has told Sky News that the corporation has taken him off air, as he is unwilling to apologise for his comments this week on social media and admit he should not have done it.
The BBC said Lineker will "step back" from presenting the show until he and the BBC have reached an "agreed and clear position" on his use of social media.
Asked by Sky's Political editor Beth Rigby whether the BBC and Lineker might part company, a senior BBC insider said "hopefully it will be resolved".
Lineker has been embroiled in a row over impartiality after comparing the language used to launch a new Government asylum policy with 1930s Germany.