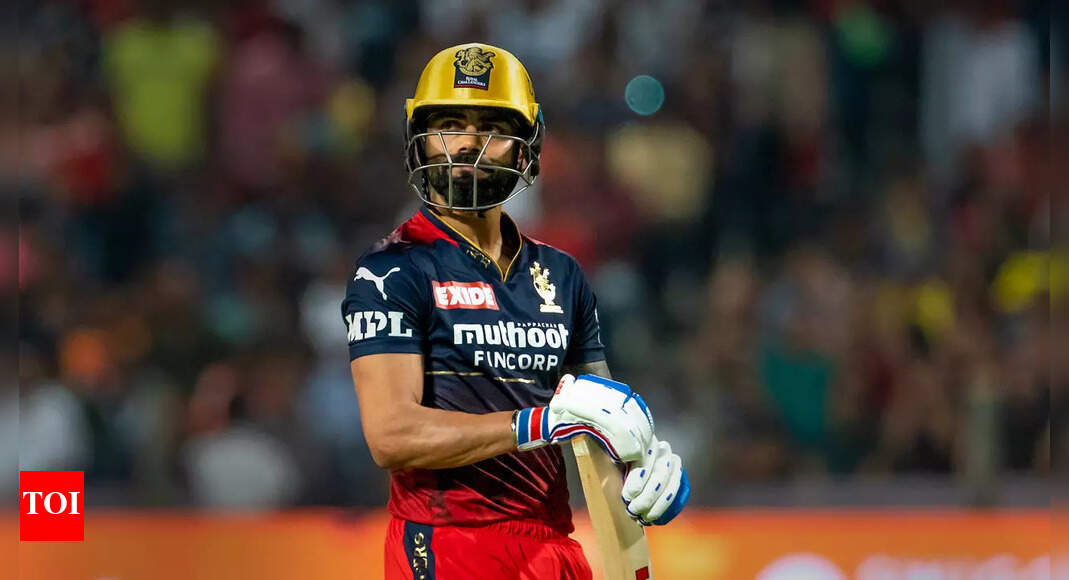 NEW DELHI: That
Virat Kohli
is a modern day great is no secret. The former India captain has over the years wowed cricket fans across the world with his batting prowess.
But just like it has happened to most cricketing greats in the past, Virat too is going through a lean patch. The biggest problem here is that the lean patch has become quite an extended one, going by the very high standards that the fans have become used to seeing Virat set for himself.
A lot has happened over the last eight months or so. He stepped down as India T20I captain, stepped down as
RCB
captain and was replaced as India ODI captain.
The centuries continue to evade him, but the focus no doubt is more on this simply because over the years he has set the bar so high.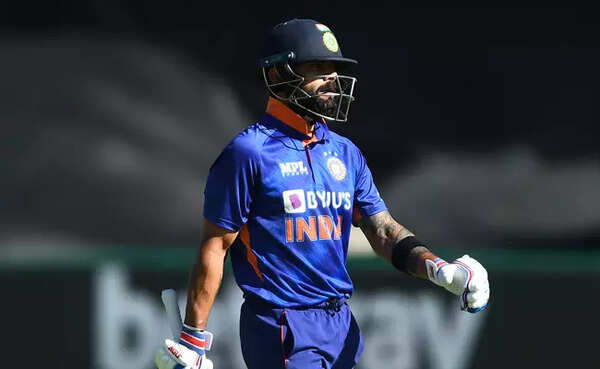 Virat Kohli (Getty Images)
Does Virat, the third-highest run-getter for India across formats, after Sachin Tendulkar and Rahul Dravid, need a break? Is a Kohli epic around the corner?
RCB coach Mike Hesson recently said that Kohli is as frustrated as anybody else.
In IPL 2022 so far Kohli has scored only one half-century. His run in this edition so far – 236 runs in 13 matches at an average of 19.66, also includes three ducks. But he is also the highest run-getter overall in IPL history with 6519 runs under his belt.
A frustrated Kohli, after being dismissed by Sunrisers Hyderabad's Jagadeesha Suchith, was was seen looking up at the sky wondering what is going wrong in the middle for him. He was frustrated. He knows he is going through a difficult phase of his career. RCB coach Sanjay Bangar was seen consoling Kohli, hugging him and giving him a pep talk.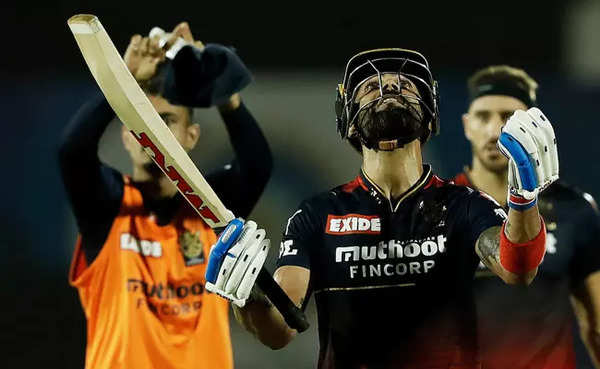 Virat Kohli (PTI Photo)
There is no doubt whatsoever about the sheer talent Virat possesses. What many people don't do is put themselves in his shoes to try and understand how difficult not being able to be amongst the runs can be for a prolific run-getter like him. To try and understand what is going on in his mind.
According to reports, Virat could be rested for the 5 match T20I series vs South Africa at home, in June.
TimesofIndia.com spoke to sports psychologist Dr. Priyanka Sarkar to talk about the mental side of things as far as Virat and his lean patch is concerned.
Dr. Sarkar, an IT professional-turned sports psychologist, has been working closely with both individual and team sports athletes across disciplines like sprinting, rifle shooting, tennis, motor kart racing, cricket and football.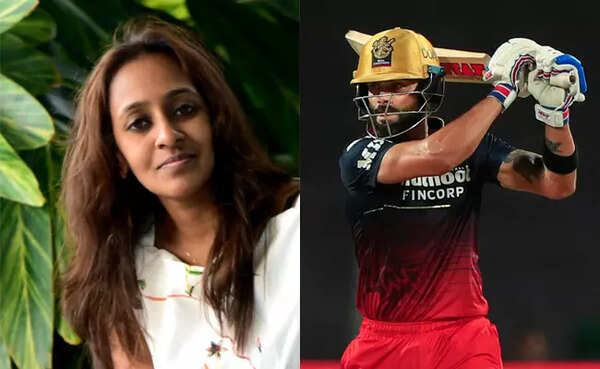 Dr. Priyanka Sarkar and Virat Kohli
She has worked with athletes like Srijay Ranjan (rifle shooter), Aditya Swaminathan (Motor Kart Racing), Hemant Saini (Sprinting), Andhra Pradesh cricketer Karthik Raman, players in the Underspin Tennis academy, and football club Legends United FC.
Excerpts…
Do you detect a mental block or mental problem as far as Virat Kohli's slump in form is concerned?
For someone who has become the first-ever batter to score 6500 runs in IPL and created history, a mental block might be a strange term to connect (him) with. It is not always a mental error when a player is not performing at par with his capabilities. It might have been a technical error or a lapse. Without hearing from the man himself, it might be judgmental to pass it off as a mental problem.
A mental block is an inconsistency in performance, playing timid, overtly emotional, or avoiding practice matches or games and Virat Kohli has been doing nothing of this sort. Yes, he is frustrated and sad but that comes from a place of dissatisfaction with his performance. He is a world-class player who knows his capabilities and the expectations around him. It is just that his strengths at this point are not being converted to scores on the pitch.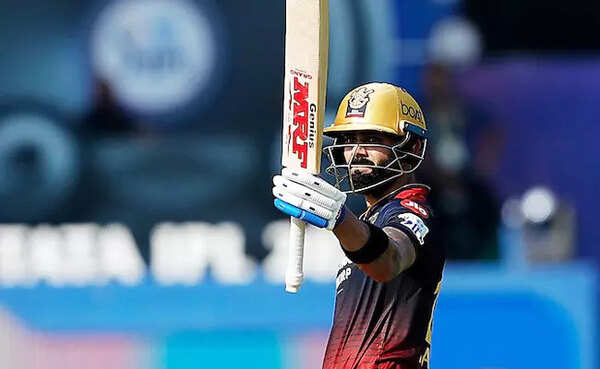 Virat Kohli (ANI Photo)
He has immense trust in his skills and his recent interview stating he will be back scoring runs is proof of it. His motivation to work hard and confidence to strike big are intact. The tears, the looks of disappointment and glances at the sky that you watch are signs of disbelief that his hard work is not paying off. Rather than the term mental block, I would put it as mental exhaustion. This is the reason for a man – who is known for his aggressive style of playing and emotions – what you see is increased levels of negative emotions on display.
Anxiety-related thoughts, the psychological impact of errors in past matches, over-analysis and having to make decisions with mental pressure building up induce mental exhaustion, resulting in poor shots.
Almost every great player goes through lean patches. What would your advice be for Virat at this point?
Sometimes athletic identity does more harm than good. Virat Kohli is known for his larger-than-life performances on the field and his name is synonymous with success. So going through a lean patch might seem (to be a) difficult phase to associate (himself) with. But accepting the phase with brutal honesty might help him overcome his inner emotions of sadness and dismay at his performance. Virat has possibly achieved every possible milestone in his career and so a few golden ducks might not sit well with his identity and hence the added pressure.
His past and continued success is and will always be a measuring scale for his future performances, not just by Virat himself but by millions of cricket lovers.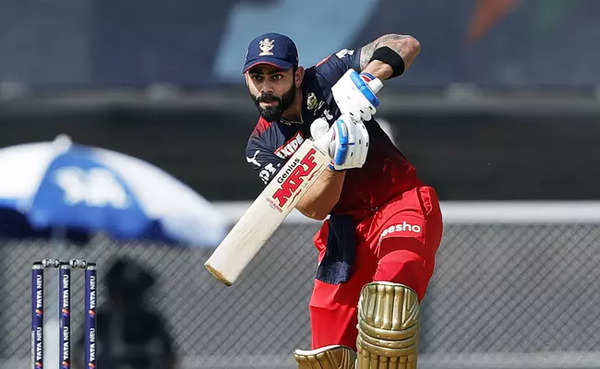 Virat Kohli (PTI Photo)
Virat should live in the moment, and accept that his performance has not been at its very best but brooding doesn't make things better. Instead, he can do a SWOT analysis and set goals as to how he can turn his threats to opportunities and weaknesses to strengths using positive sentences.
For example, instead of "No more golden ducks", he can use sentences like " Will hit at least 6 sixes during the match". Acknowledging the current form, keeping the trust in his capabilities and showing resilience until he finds his form back should be the key. It is easier said than done but Rome wasn't built in a day.
There is a very human side to the problems he is facing currently – The pressure to perform, while not managing to find that x-factor that makes him click. How does one come out of a slump like this – regardless of which field of work you might be in?
There is nothing better than self-care at this juncture. With too much advice, comments, and judgments being thrown at him, the last thing he needs is another expert opinion. It is certainly added pressure even for a sportsman who has lived in the limelight ever since his debut.
Self-care is of utmost importance at junctures like these when one is going through a rough patch because one tends to forget oneself quite often. Self-care is the key to an effective and long-lasting career regardless of the field that one works in.
While there is no clear explanation of what self-care might look like or the best strategies that one can use, small things make big differences. Making healthy choices, starting a new hobby to distract you from the pressure and making self-care a necessity rather than a luxury if time permits. Through self-care, one can replace anxiety/tension with concern, dissatisfaction with healthy anger, uncertainty with anticipation and boredom with excitement.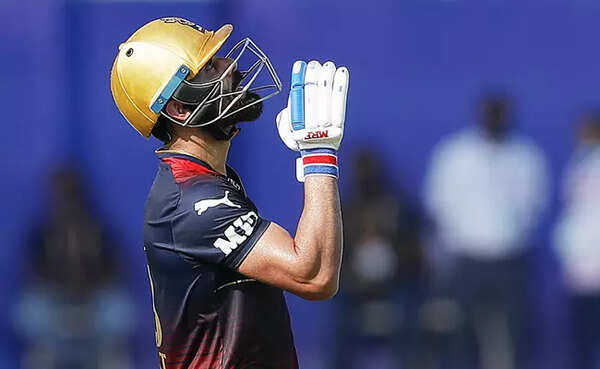 Virat Kohli (PTI Photo)
Is it imperative that Virat stays away from all social media at this time? Can going through critical posts about himself add to the difficulties of trying to pull himself out of this slump?
Selective exposure and interaction are the words I would like to use here. With omnipresent social media and information on every platform, things can get difficult for a sportsperson. But consciously being selective about the interactions and exposure can positively impact him.
People form perceptions based on the information available on various platforms and do pass judgments. And this is going to affect someone negatively when they are already stressed. But being away from social media totally might not be a possibility due to other commitments.
Rather, Virat can practice selective exposure and interaction and call the shots as to how much he is willing to read and be affected by these posts. It has been reported that 70% of sports fans aged 13 to 37 do not watch live sports events to keep up with the performances of their favourite players. Instead, they choose to follow them on social media. So, one can imagine the dissemination of lies, rumours and false information. By practising selective exposure and interaction, Virat can minimize the adverse effects of social media that can indirectly add pressure to the already existing pressure.