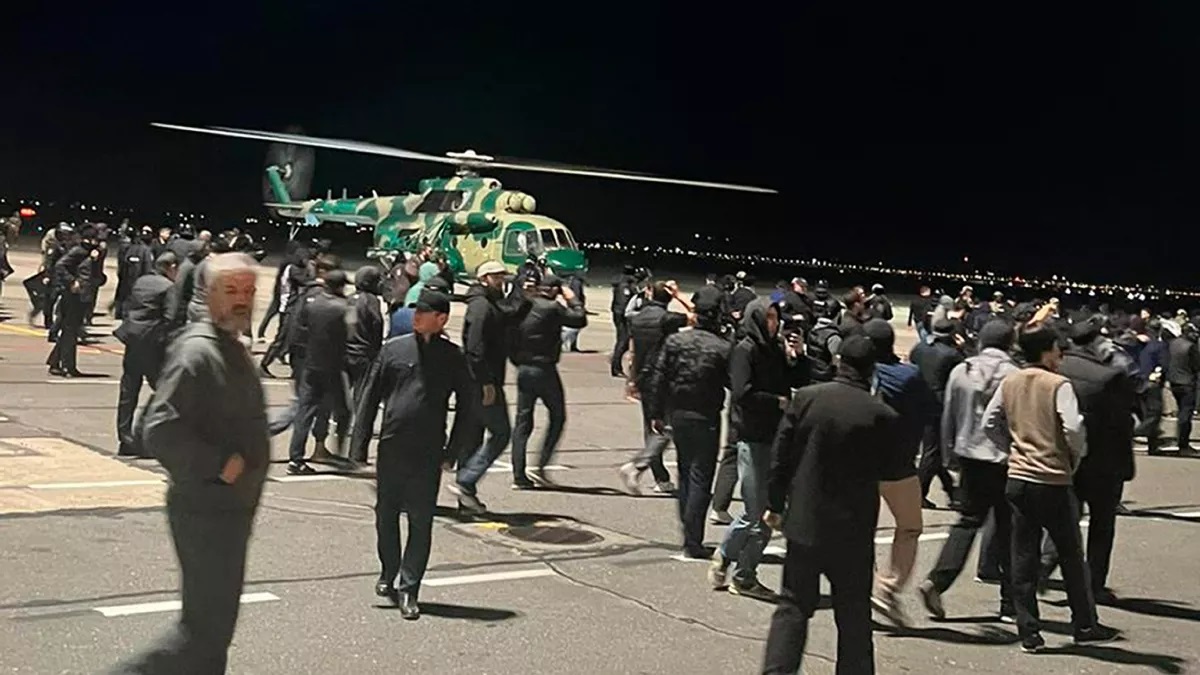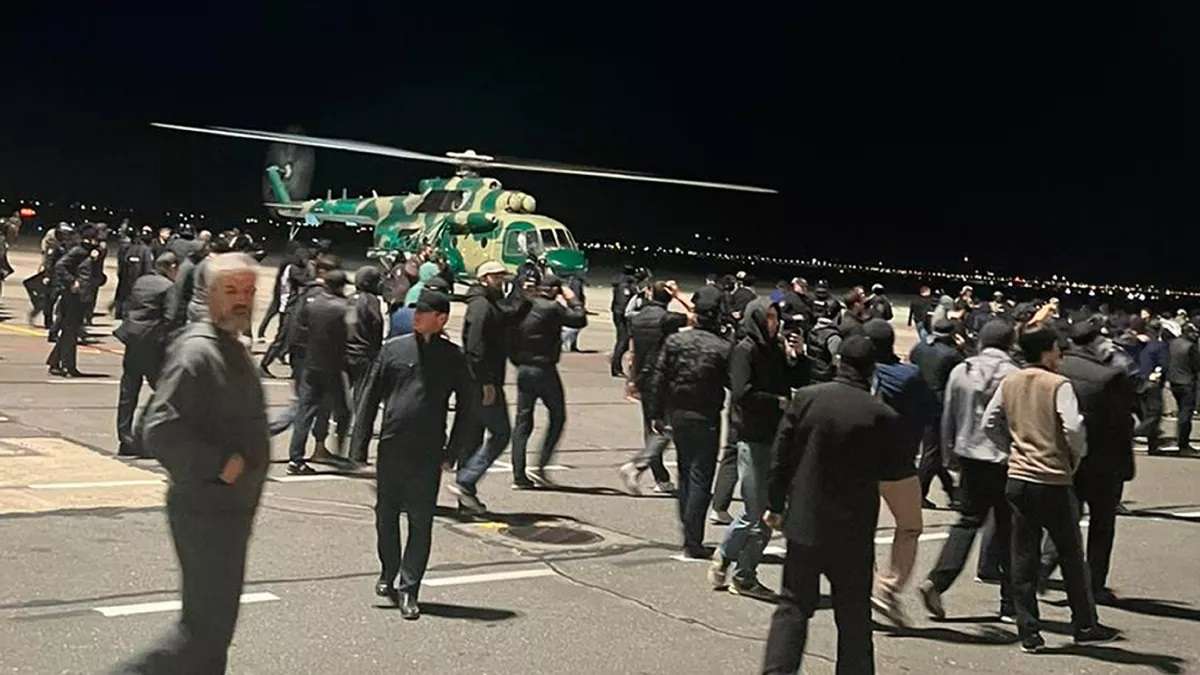 israel-Hamas War: Amid the ongoing war in the Middle East, hundreds of protesters stormed into the main airport in the Russian Republic region and onto the landing field on Sunday, Chanting antisemitic slogans and attempting to intercept passengers arriving on a flight from Tel Aviv. According to Russian news agencies, the crowd surrounded the airliner, which belonged to Russian carrier Red Wings.
In Makhachkala, the capital of the primarily Muslim province, authorities closed the airport, and police gathered at the site. According to Dagestan's Ministry of Health, more than 20 people were injured with two in critical condition. It said the injured included police officers and civilians. 
 Antisemitic slogans were raised
Video on social media showed some in the crowd waving Palestinian flags and others trying to overturn a police car. Antisemitic slogans can be heard being shouted and some in the crowd examined the passports of arriving passengers, apparently in an attempt to identify those who were Israeli.
In a statement Sunday night, Israeli Prime Minister Benjamin Netanyahu's office said Israel "expects the Russian law enforcement authorities to protect the safety of all Israeli citizens and Jews wherever they may be and to act resolutely against the rioters and against the wild incitement directed against Jews and Israelis." Netanyahu's office added that the Israeli ambassador to Russia was working with Russia to keep Israelis and Jews safe.
What Russian Minister said? 
The Ministry of Internal Affairs for Russia's North Caucasian Federal District, where Dagestan is located, said that CCTV footage would be used to establish the identities of those who stormed the airport and that those involved would be brought to justice. While voicing support for Palestinians in Gaza, the regional Dagestani government appealed to citizens to remain calm and not take part in such protests.
"We urge residents of the republic to treat the current situation in the world with understanding. Federal authorities and international organisations are making every effort to bring about a ceasefire against Gaza civilians … we urge residents of the republic not to succumb to the provocations of destructive groups and not to create panic in society," the Dagestani government wrote on Telegram.
The Supreme Mufti of Dagestan, Sheikh Akhmad Afandi, called on residents to stop the unrest at the airport. "You are mistaken. This issue cannot be resolved in this way. We understand and perceive your indignation very painfully. We will solve this issue differently. Not with rallies, but appropriately. Maximum patience and calm for you," he said in a video published to Telegram.
Iran's deputy foreign minister met Hamas representatives in Moscow
Earlier on October 27, Iran's deputy foreign minister for political affairs met Hamas representatives in Moscow. According to the Russian state news agency Tass, Iran discussed a cease-fire and providing humanitarian support to Gaza. The visit of the Iranian deputy foreign minister and the Hamas delegation highlights how Russia is trying to assert its role as a power broker in the Middle East conflict even though it continues to be occupied with its war in Ukraine. Notably, Russia has issued carefully calibrated criticism of both sides in the war between Israel and Hamas as it is trying to balance ties between Israel and Iran, which supports Hamas. 
(With inputs from AP)
ALSO READ: Israel-Hamas war enters second stage, says Netanyahu, dismissing calls for ceasefire