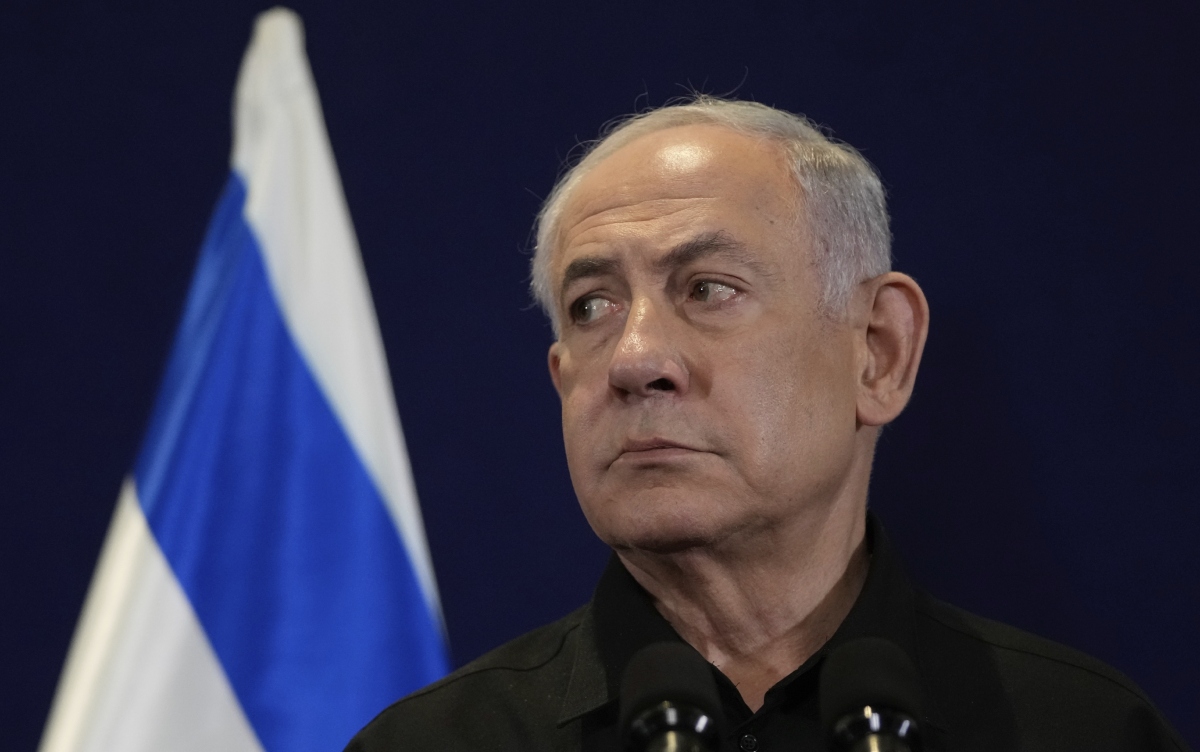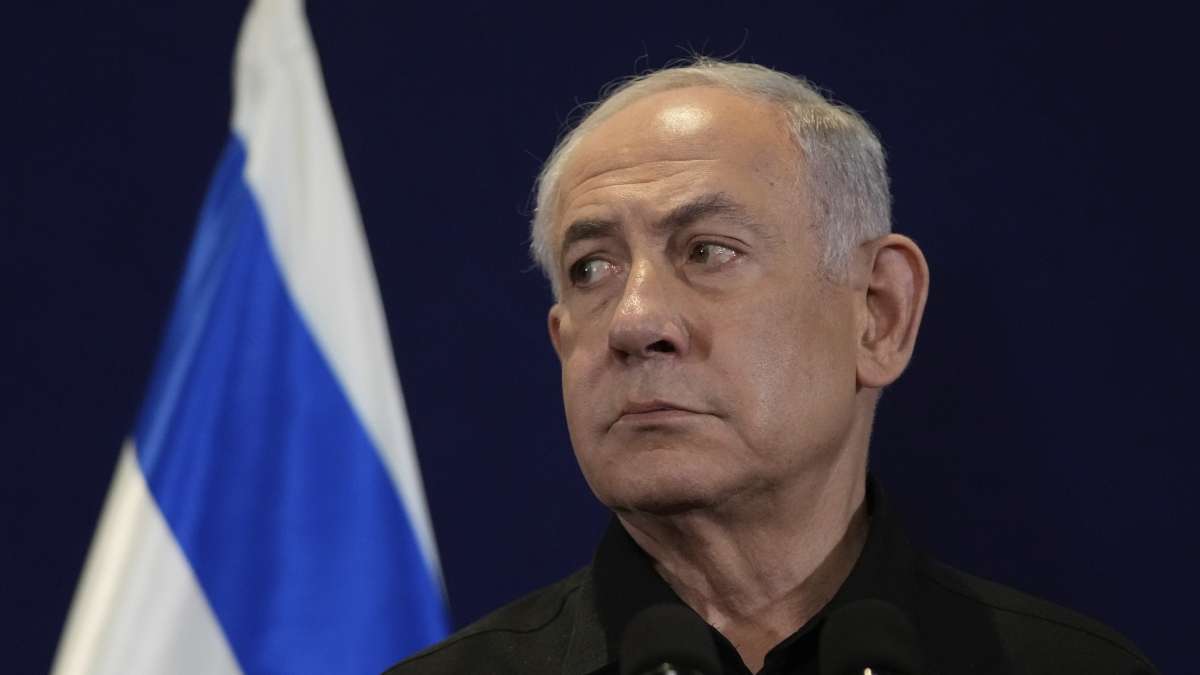 Israeli Prime Minister Benjamin Netanyahu on Sunday indefinitely suspended far-right Heritage Minister Amihai Eliyahu after the latter suggested that Israel may drop a nuclear bomb on the Gaza Strip amid the ongoing war.
According to The Times of Israel, Eliyahu was asked in an interview whether he was suggesting that some kind of nuclear bomb would be dropped on the Strip, to which he replied, "That's one way."
The Heritage Minister also opposed any kind of humanitarian aid being sent to Gaza, where more than 9,700 people have been killed in Israeli airstrikes. He said that "we won't hand the Nazis humanitarian aid" and also said that there was no such thing as "uninvolved citizens" in the territory.
"They can go to Ireland or deserts, the monsters in Gaza should find a solution by themselves," he said, adding that the northern Strip has no right to exist and that anyone waving a Palestinian or Hamas flag should not "continue to live on the face of the earth."
Eliyahu also backed retaking the northern Strip and restoring Israeli settlements in the area. 
Detached from reality: Netanyahu
Eliyahu's remarks drew condemnation from several officials, including Prime Minister Netanyahu, who called his comments "detached from reality". However, the minister later said that he meant it as a "metaphorical" remark.
Former Israeli PM and opposition leader Yair Lapid slammed Eliyahu's remarks, calling it "a horrifying and insane remark by an irresponsible minister". He also demanded Netanyahu to fire him immediately.
"He offended the families of the [241 Gaza] captives, offended Israeli society and harmed our international standing…The presence of the extremists in the government endangers us and the success of the war goals — defeating Hamas and returning the hostages. Netanyahu must fire him this morning," he said.
Soon after, Eliyahu was indefinitely suspended by Netanyahu, according to the Prime Minister's Office. "Israel and the IDF are acting in accordance with the highest standards of international law in order to prevent harm to uninvolved people, and we will continue to do that all the way to victory," said Netanyahu.
However, the government ministers raised objections to Eliyahu's sacking and called the action "meaningless". As per reports, Netanyahu actually wanted to fire Eliyahu, but refrained from doing so after opposition from far-right National Security Minister Itamar Ben Gvir.
Ben Gvir, who heads the far-right Otzma Yehudit party where Eliyahu belongs, told the Israeli PM that he would not cooperate with the effort and further said that the government should be focused on destroying Hamas rather than "educating ministers".
Meanwhile, the Palestinian Authority also condemned Eliyahu's remarks and termed him "fascist". "The statements by fascist minister Eliyahu are an honest declaration and clear acknowledgement of what the occupying state [Israel] is doing against our people…, particularly in Gaza," said the Palestinian Foreign Ministry.
The Saudi foreign ministry also condemned the "extremist" suggestion stating that it "shows to what extent extremism and brutality have penetrated the Israeli government."
"The fact that Eliyahu was only suspended and not immediately fired, reflects the Israeli government's disregard for all values of humanity, morality, religion and law," the Ministry added.
What is happening in Gaza?
As the Israel-Hamas war continues for nearly a month, the Gaza Strip lost communications for the third time as the military said that it had completely surrounded Gaza City and divided the Strip into two.
"Today there is north Gaza and south Gaza," said Israel Defence Forces (IDF) spokesperson Daniel Hagari, adding that Israeli troops are expected to enter Gaza City within 48 hours. Prior to that, Israeli airstrikes hit two refugee camps, killing at least 53 people and wounding dozens in central Gaza.
Airstrikes hit the Maghazi refugee camp, killing at least 40 people, including eight children and a baby, and wounding 34 others, as per data provided by the Hamas-run Health Ministry.
In the meantime, US Secretary of State Antony Blinken met with Palestinian President Mahmoud Abbas in the occupied West Bank on Sunday, a day after meeting Arab foreign ministers in Jordan. Abbas called for a "comprehensive political solution" establishing an independent state that includes the West Bank and east Jerusalem.
Blinken later visited Iraq to meet with Prime Minister Mohammed Shia al-Sudani about the need to prevent the conflict from spreading, and about efforts to increase the flow of aid to Gaza, which Blinken called "grossly insufficient" at about 100 truckloads a day.
Israel PM rejects ceasefire
Blinken earlier met with Arab foreign ministers in Jordan on Saturday after talks in Israel with Prime Minister Benjamin Netanyahu, who insisted there could be no temporary ceasefire until all hostages held by Hamas are released. Jordan's Foreign Minister Ayman Safadi said Arab countries want an immediate ceasefire, saying "the whole region is sinking in a sea of hatred that will define generations to come."
Blinken, however, said, "It is our view now that a cease-fire would simply leave Hamas in place, able to regroup and repeat what it did on Oct. 7," when the group launched a wide-ranging attack from Gaza into southern Israel, triggering the war.
(with inputs from agency)
ALSO READ | Blinken meets Palestinian President in West Bank, stepping up Mideast diplomacy as Gaza war escalates