Caught by the fading sunlight, the International Commerce Centre building behind Jack Kong seemed ablaze with a brilliance reminiscent of the fire in his eyes as he spoke passionately of his career as a venture capitalist. 'My work is unstructured but it offers me opportunities to meet many quick-thinking entrepreneurs. I relish the experience of learning new things and celebrate every small step I have taken forward.' 
Kong is a mentor of HKXTech Startup Platform and an investment partner at Beyond Ventures. He has invested in more than 20 startups comprising the fintech, AI, e-commerce, healthcare and social media businesses. With the proliferation of startups in recent years, it is estimated that their numbers exceed 2,600 locally. Several support initiatives including incubators and business accelerators have sprung up, but financing for them is still hard to come by. 'These two venture capital funds are dedicated to giving full support to local startups with growth potential. We also line up established entrepreneurs to provide mentorship.'
He believes Hong Kong has no lack of skilled talent and the scientific research achievements of local universities are a source of incubation support for startups. Noteworthy examples include SenseTime incubated at CUHK's Faculty of Engineering, and DJI founded at the Hong Kong University of Science and Technology. 'However, because of the skewed emphasis on finance and real estate in Hong Kong, the city's policies and resource allocation are unaligned with the development pace of newly emerging technology businesses. DJI had to move to Shenzhen before it became a unicorn.'
Compared to Beijing, Shanghai, Guangzhou and Shenzhen, he opined that Hong Kong's tech startups are still in their infancy. He added that a win-win outcome depends on a good understanding of the mainland market, culture and policies, and making good use of the talent, capital and innovation technology from both sides. A success case is Social Face, a social media tool jointly developed by mainland startup Platinum Black and its Hong Kong counterpart MBDA. Both enterprises were 'matched' by HKXTech Startup Platform. The former specializes in data accumulation and market application while the latter is focused on technology R & D and image-data deep learning.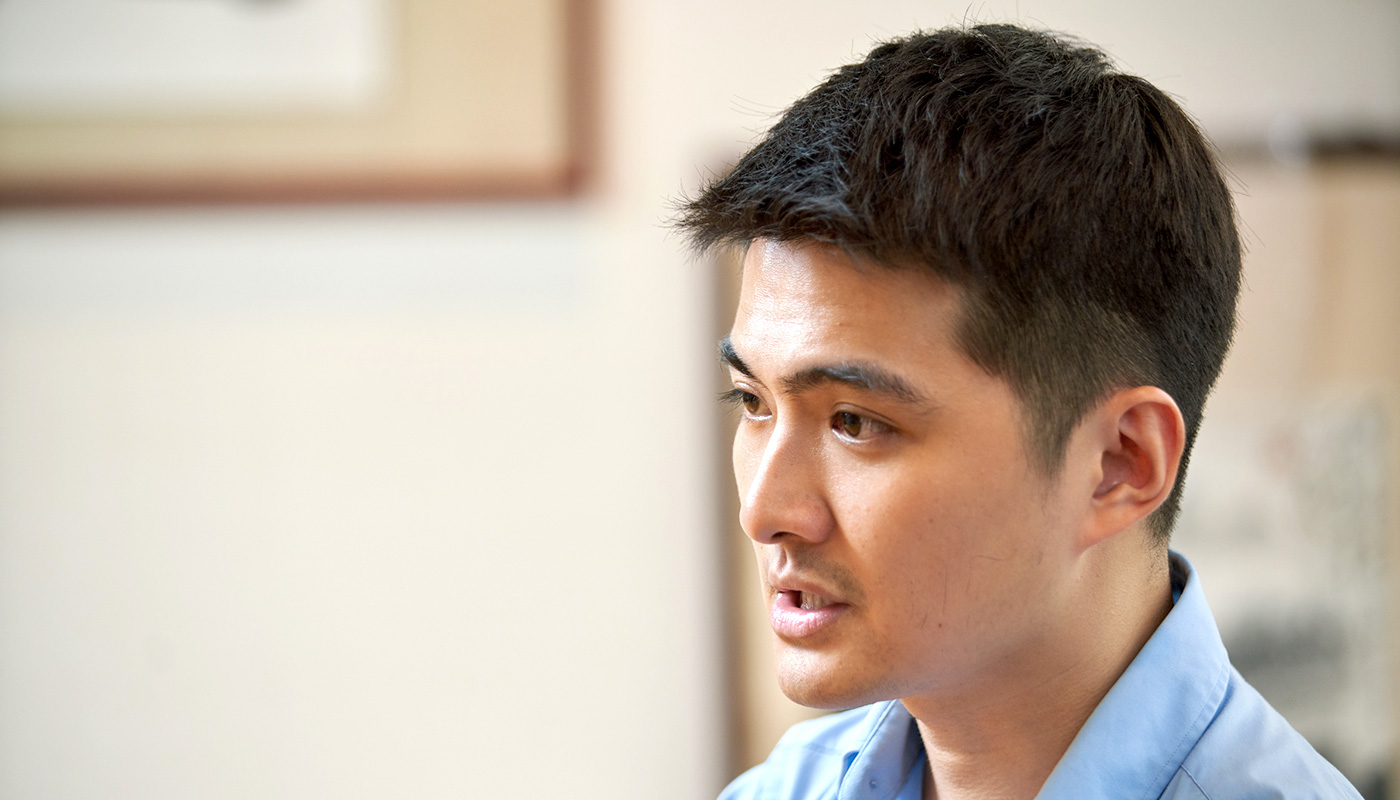 Jack believes entrepreneurial ventures must be disruptive, bringing benefits to society with their new technologies and business models. He has invested in Bowtie, the first virtual insurance firm in Hong Kong, that allows customers to take out insurance, underwrite insurance and make insurance claims using a smartphone or personal computer, with no proxies involved in the whole process. Hongkongers like to shop online but virtual life insurance here only accounts for less than 1% of the overall insurance sales. 'Bowtie has revolutionized the industry's sales channel and products and accurately identified the market needs to be tackled. HKXTech Startup Platform has invested in it for less than two years, during which the book profit of the venture multiplied eightfold.'
Venture capitalists primarily invest in startups during their initial phase. Decisions to invest or not are usually determined by the soundness of ideas by startup entrepreneurs, the business models and market positionings proposed, even though they might not have any products ready for launch. 'Entrepreneurs in the past would start a business if they had spotted its market potential before others did. But the same cannot be applied to the emerging industries. We can only seek to understand an industry's potential as fast as possible and formulate a method of analysis. It would be too late if we wait until a business segment gains popularity. Investors of technologies like blockchain laid the groundwork five years ago.'    
Jack considers learning ability and an open-minded attitude are crucial for one to navigate the world of venture capital investments smoothly. On how a startup's potential is best evaluated, he believes a company's business performance is ultimately reflected in its financial statements, no matter how dynamic its business model or product offerings appear to be. 'At CUHK, I majored in professional accounting, the lingua franca of the business world. Whenever I meet a startup entrepreneur introducing his business, a set of profit and loss statement figures would surface in my mind to help me form a picture of the startup's future potential.'    
Since graduation, he has been giving back to his alma mater tirelessly. At the CUHK Entrepreneur Day this year, he served as a member of the judging panel for a startup competition. He also shared entrepreneurial insights in events jointly organized by Chung Chi College Alumni Association and CUHK Alumni Entrepreneurs Association.  What motivated him is a sense of gratitude. 'Back in my university days, I took part in L'Oréal Brandstorm competition. Thanks to alumna Winnie Yeung, the veterant contestant who gave me invaluable advice, I won the Hong Kong championship to make it to the final in Paris. After I graduated, I have continued to benefit from my fellow alumni Sniper Chau, Michelle Tam and Lap Man.' Deeply touched by such robust support, he has decided to follow the path of his fellow alumni to help others.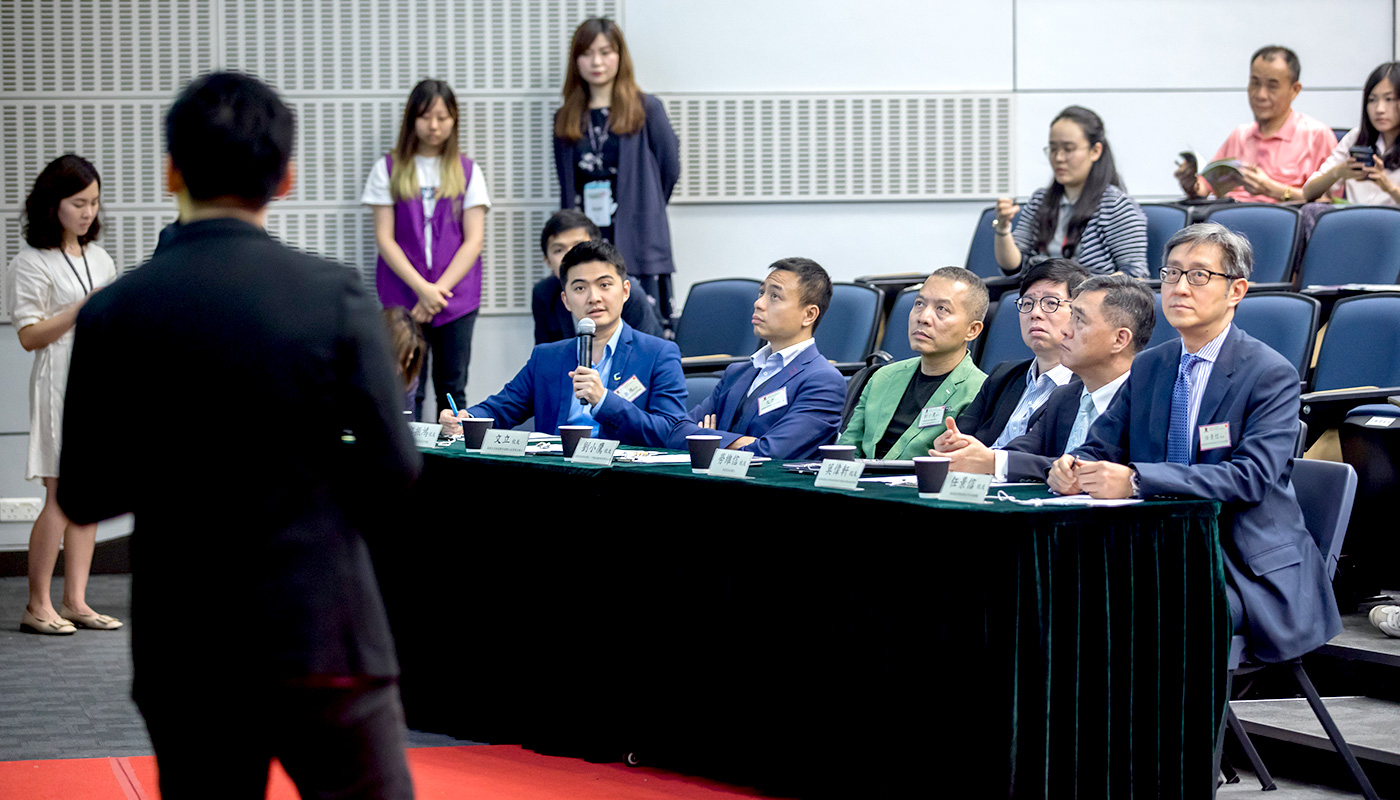 Jack grew up in a grassroots family and met no mentor for guidance in his formative years. This left him clueless about his future. Like everyone else, he went with the flow and eventually became a professional with two international accounting firms. Much later, he became an investment partner of a venture capital fund. Everywhere he goes, he comes across entrepreneurs from the emerging industries. Each day, he finds himself wading unfamiliar waters but gradually, he discovered his calling. These days, he finds it gladdening to return to his alma mater to offer mentorship and share his life experiences for the benefit of current CUHK students.    
'Youth is the greatest asset in entrepreneurship. Even if you hit the rock, you can always start over again. During one's university days, it is best to make friends from different disciplines, share startup ideas with one's professors and friends, and even team up with them to implement new ideas.'
With these parting words, he picked up his luggage to set off for a business trip to mainland China, without so much as a trace of weariness in his eyes.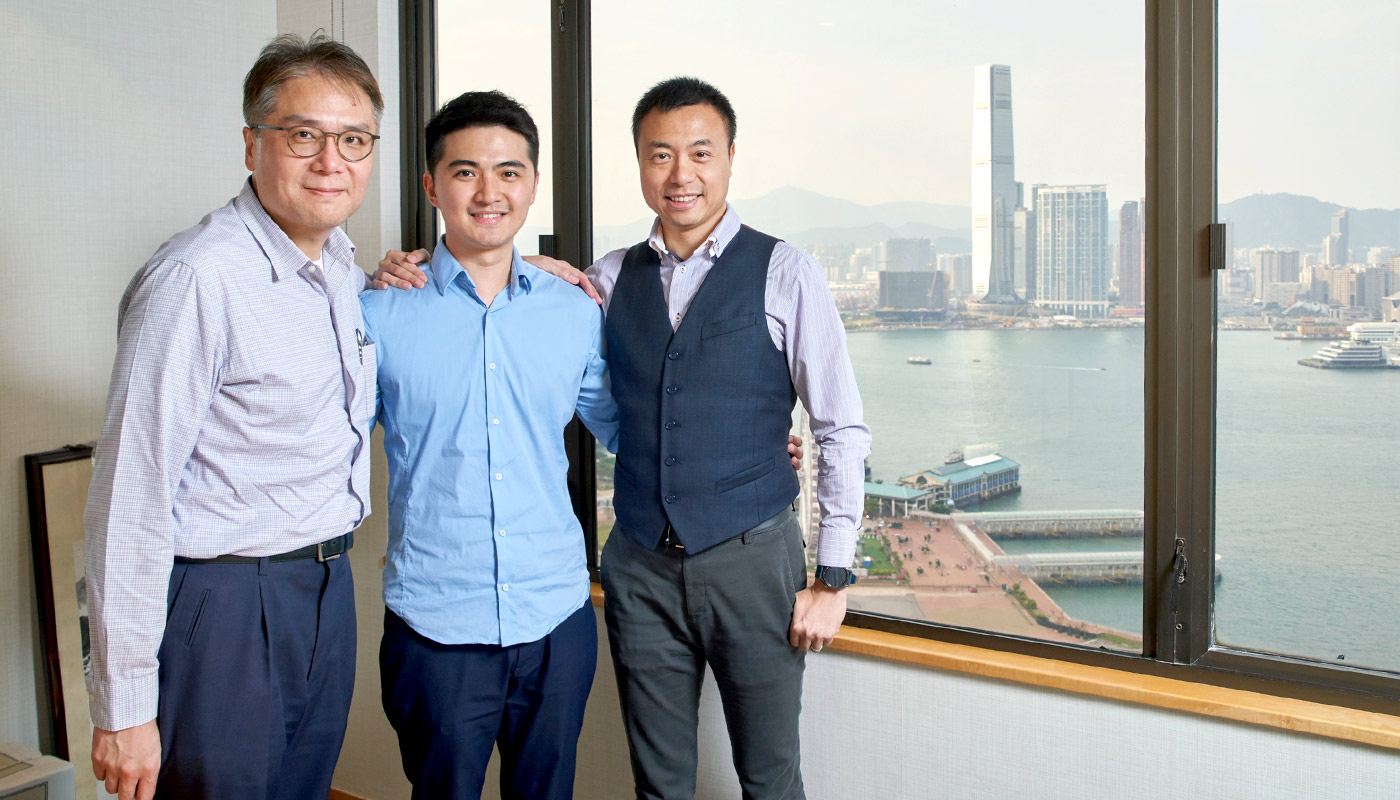 Reported by Jenny Lau, ISO
Photos by Keith Hiro