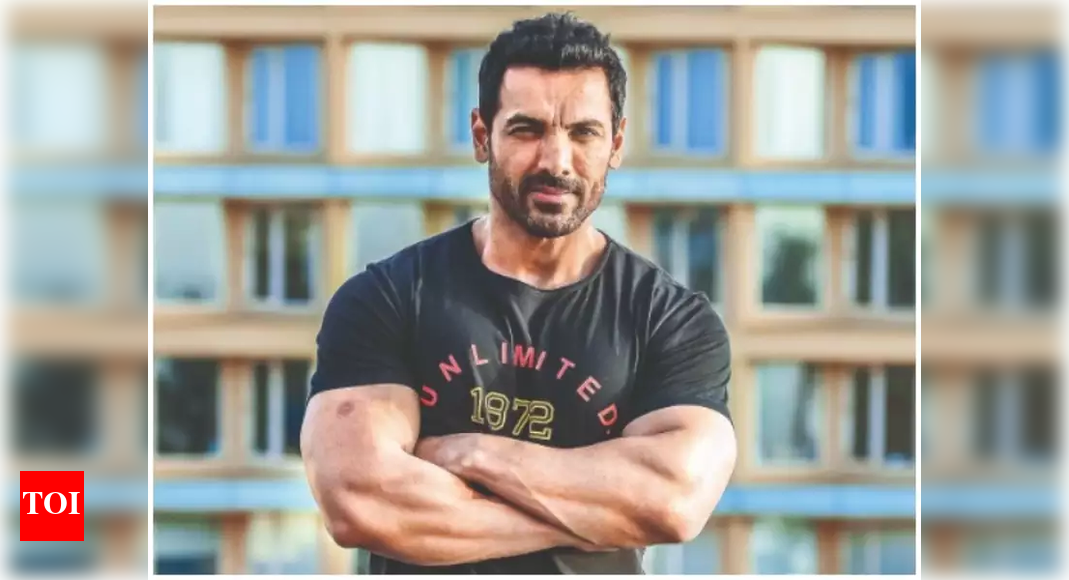 John Abraham
has been top of the action genre in Hindi films for almost two decades now. Understandably, he feels a sense of responsibility towards the genre and he wants to see it grow. His last film
Attack
, was a science-fiction action thriller and during the promotions of the movie, John admitted that he wanted to make a film that can rival big-budget Hollywood movies.
ETimes spoke to John about his desire to explore sci-fi as a genre and his attempt to encourage more Indian filmmakers and storytellers to consider making films in this genre. With his characteristic humility he said, "I have not led a way to encourage more filmmakers and actors to explore sci-fi and nor am I trying to give a tough competition to action films internationally. Firstly, I am just doing what I believe in, so I am not encouraging filmmakers to explore a new genre. I just believe in this concept. Secondly, you cant compete with Hollywood with their budgets. So, I am trying to make the best with the budgets I have."
While Attack didn't perform as well as John had wished for during it's theatrical release, he's hoping it will reach a wider audience now its going to premier on OTT with Zee5. Attack: Part 1 was directed by Lakshya Raj Anand and it featured Rakul Preet Singh, Jacqueline Fernandez and Prakash Raj in prominent roles.