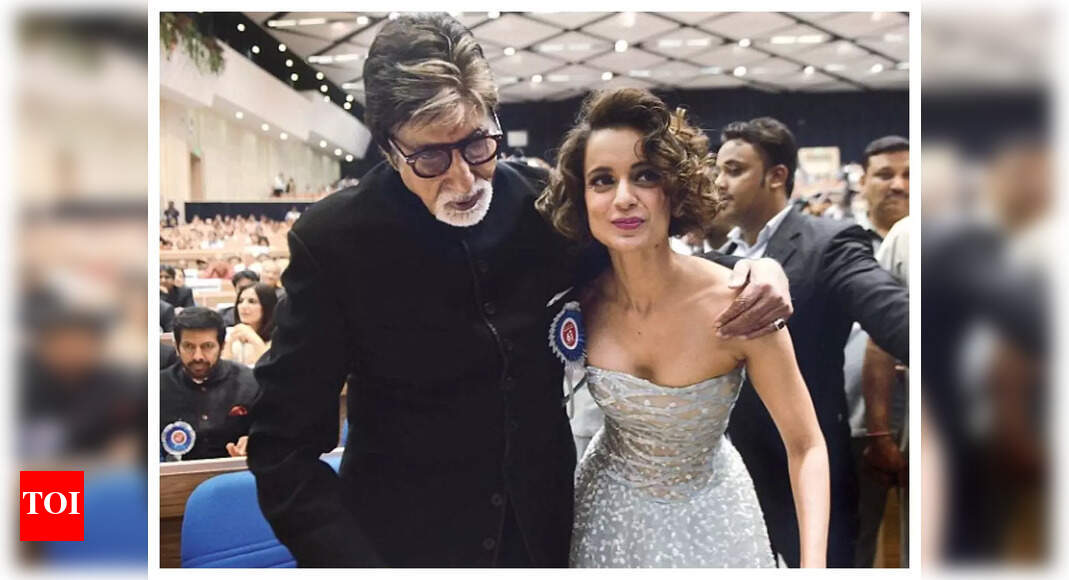 Amitabh Bachchan
had earlier in the week shared a post on '
Dhaakad
' on his Twitter handle and then immediately deleted it for reasons best known to him.
Kangana Ranaut
has now reacted to it.
In an interview with a YouTube channel, the actress stated that she feels there is a lot of personal insecurity that people have and it can't be just one powerful person, why do other actors fail to encourage her and her work. According to her, 'Dhaakad' is an important film, especially for women. The actress added that it can open up different kinds of floodgates of films that will give so many opportunities to them.
Elaborating further, Kangana added that people are insecure and afraid that they might get boycotted from the industry. However, the actress feels that's not it. Although she agrees that there are likes and dislikes, she found it striking that Mr Bachchan tweeted the trailer and then he deleted it in five-ten minutes. The actress added that she fails to understand whose pressure a person of Big B's stature will have. According to her, they all have their own personal stuff also and then there is industry stuff also.
'Dhaakad' also stars Arjun Rampal and Divya Dutta in key roles. It is slated to hit the theatres on May 20, 2022. It will be locking horns with Anees Bazmee's 'Bhool Bhulaiyaa 2' at the box office.