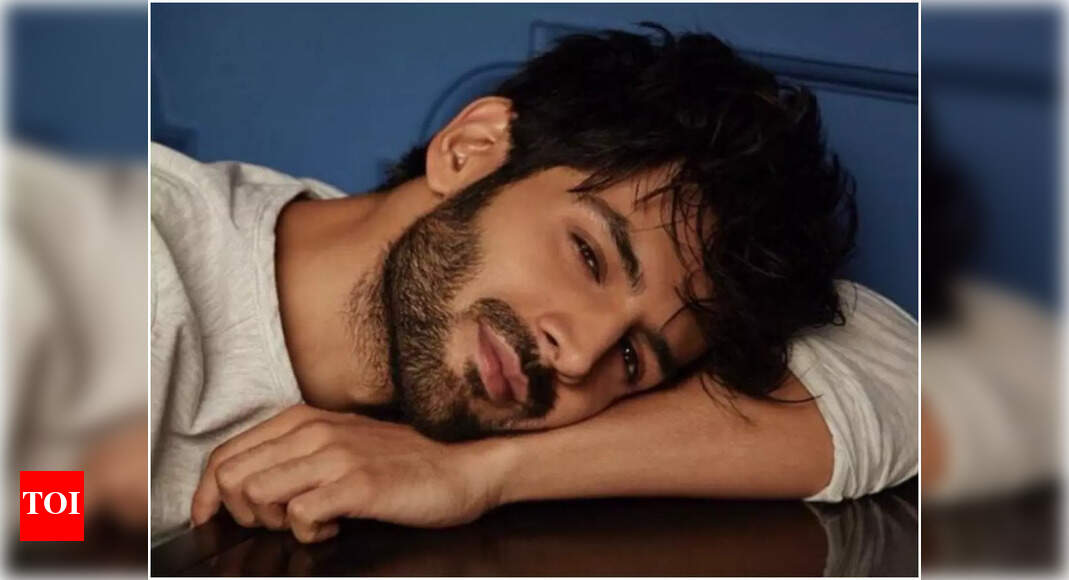 Kartik Aaryan
is his own league. He is humbled, and self-reliant and makes sure to make good cinema and make audiences laugh. Not just a director's actor, Kartik is his fans' actor too. In conversation with ETimes, Kartik opened up about working in '
Bhool Bhulaiyaa
2′, and what are the kind of expectations he has from himself as he navigates life through fame and success.
How were the shooting days of Bhool Bhulaiyaa 2>
I was very excited from Day 1. This is the first time, I am doing a horror-comedy genre. It seems like a great sequel to a film, despite being a completely different film. I felt like a superhero when I wore that Rooh baba costume. (Laughs)


Do box office numbers matter to you? Or are you more reliant on word of mouth ?
I think word of mouth bahut important hai. That doesn't mean box office numbers hold less or more weightage. If word of mouth increases and is better, that also helps in the growth of the box office. I think it goes hand in hand. As an actor, I am greedy and even want the critics to show their support.
How was it working with Kiara?
Kiara is a great co-star. We bonded really well during the course of the film. It's been more than 2 years, since we've spent time with each other, and I think, that has also helped us in putting our best foot forward.
Are you worried about the comparisons with Bhool Bhulaiyaa?
I think it's meant to happen. They are not going to compare. I don't think about it much. Ever since I got on board with the film, I've treated this as a completely new film. I think more than pressure, it's something which I feel when everyone will watch the film, they'd realise it's a completely different film.
You have often been touted as a rom-com hero? Has it been challenging to break that typecasting?
I am not trying to break that rom-com image of mine or break that typecasting for that matter. It's about the script. If I like the script, I say yes to the projects. If I get three rom-com projects back to back, and all three of them have good scripts, I'd choose to do all three of them.
Fans have been accustomed to seeing you in a particular way? How challenging is it to balance the need of your fans?
With fans, I've already got that sense of validation. Take Dhamaka for example. They also understand it's a different genre. I think, or I feel, they are not attached to the genre. They are attached to the actor.
How do you handle fame?
I've always loved to keep myself grounded. The aura should only be there on-screen, not off-screen.

How did you manage so many films? Has it been challenging?
I never wanted this to happen. It happened like this due to the pandemic. The dates started getting overlapped hence and it became too hectic. I generally focus on one film at a time. All the films have very, very different characters. It was indeed challenging to manage time and juggle between shoots.
On a closing note, have you found your footing in the industry?
I think I still have miles to go. There's a long way too. With time, my aim has only changed. Pehle it was chasing my first film, now it's making sure I get to be part of the best films.