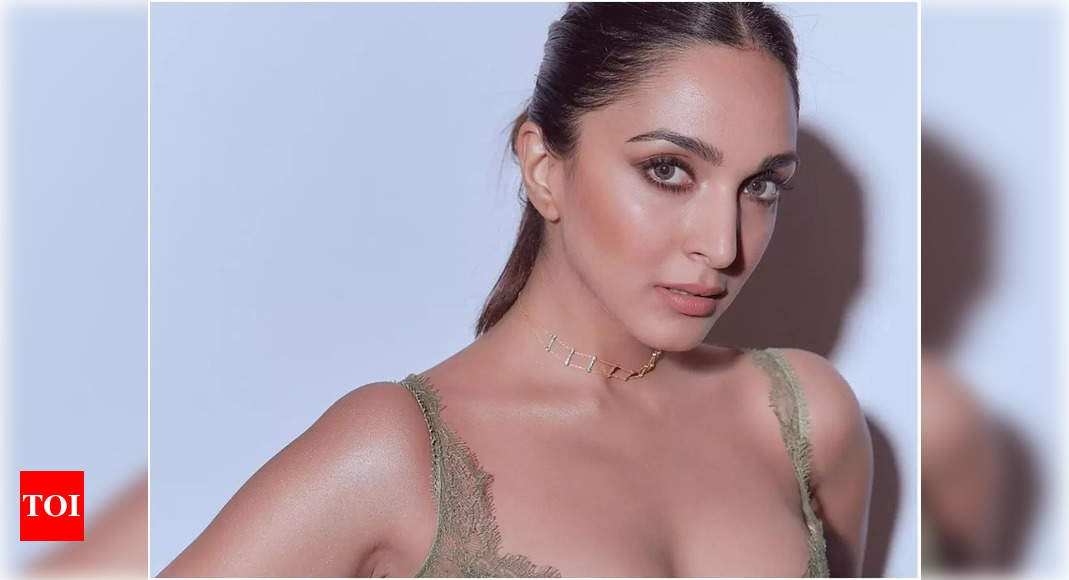 Kiara Advani
has a vision, a humbled sense of growth, and a lot of gratitude for her journey. The actress did have her share of highs and lows in her journey to be finally accepted by her fans and well-wishers as a true artist. In a round table conversation, Kiara opened up on working in 'Bhool Bhulaiyaa 2' which is all set to release tomorrow, the kind of films she wishes to do, how she looks at content, and what are the kind of expectations she has from herself as she navigates her life through fame and success.
How has the shooting experience for 'Bhool Bhulaiyaa 2' been? What made you say 'yes' to the film?
Back in my childhood days, I think 'Bhool Bhulaiyaa' was the first-ever horror film that I watched even in cinema halls. I was 15. I'm not a horror movie fan because I get scared very easily, so for me it was important that if I watch a horror movie or choose a horror movie for that matter, I need to enjoy it in some sense.

And having to take this franchise forward, for me it was a no-brainer. When Bazmee called me and narrated the script to me, I felt it was an entirely new storyline, it's fresh, the whole premise of this film is completely different but keeping the essence of the original, that you feel that nostalgia — whether it's the title track, 'Aami Je Tomar', the character Monjulika, the name of the ghost. Everything else is completely new. So let's hope people enjoy this one.
What I loved about the script is that, I think it's one of those horror comedies that I feel all age groups can watch.
Are you worried about the comparisons with 'Bhool Bhulaiyaa'?
Well, I would want people to watch it like a new film. We made our version of a story that has the essence of the previous film. I've repeatedly said it is not a remake. It's a franchise. So it's a new film. So I'm not pressurised or being compared to Vidya ii because I am not playing that character, she's outstanding in the first. I wish I could have played a character like that.
You have portrayed a bunch of versatile characters now…
After the release of 'Kabir Singh', 2-4 months later 'Good Newwz' was released, I remember everyone had connected 'Preeti' with me. So when they saw me in a completely different role in 'Good Newwz', they warmly complimented me too. People are liking to see me in different characters, in different shades. That did make me feel so validated. And more than the audience, I feel all the directors I've worked with, and all the films that are being offered to me today, each one tends to be a character that even I've not expected that they would come to me.
It's true when you play a certain type of role, people assume that similar roles will come your way. I am glad that I didn't get slotted that way. The same role has never come to me. I've not gotten other characters like Preeti or something like 'Guilty' for that matter. I feel for an actor, you want to be versatile. That's your hunger.
On that note, have you been choosy about scripts and projects, and said no to a lot of things coming over?
I don't think I've been choosy. I am very instinctive with my choices when it comes to choosing films. There was a time in my life honestly, I didn't have so many choices. Then things started looking up. I started getting some of the best offers in the industry after people took notice of me from 'Lust Stories' to then 'Kabir Singh'. My whole career changed after that. But I've always been very instinctive in my decisions. I feel I'm a very hearty person. I make my choices, decisions, and everything in life based on that.
What's your creative process in choosing a project in general?
When I listen to my heart, that works for me. Some people are better with their minds. I think I'm better with my heart. It's just how I am. I have always tried to keep that, because I feel when you're starting off with your journey, people say that's the hardest part. That's the part when you have to be careful what you choose, what you do. But I truly feel when you get a taste of success, when you get a taste of things working out for you, it's harder, because when you're starting off, you have nothing to lose. So your choices, each test, your expectations from yourself are very high. But once people have already accepted you, and when there's a lot of love and success, that's when expectations from people also come in. So now there's this double expectation. And then there's a whole expectation from the audience. So that's when you tend to think, 'What am I trying to see with this?'
Since 'Dhaakad' is also releasing on the same day, do you have some kind of pressure?
I think we're at a time in our industry where for two years we've not had films released. So unanimously, as an industry, the stakes are so high, because there's so much at risk. You're making a film financially, commercially. And keeping all of that in mind, we just want every film to work out. I will wish for each movie to be loved, accepted and received well, for all the hard work. It's not just us actors, you have so many people working on it.
What are the kinds of films that really attract you?
The other day, I was just sitting and introspecting about my career, about the kinds of things I want to do. And I felt, this year, I really want to do films where the entire family can go to a theatre and watch it. This is coming from a personal void that I've had, because I grew up going to the theatre, going to cinemas, and watching films. That's how I wanted to become an actor. So, for the last two years, when we were all at home watching amazing content, I realised the challenge for artists today is that we need to make films that are high content, but also unanimously commercially content driven too.
What do you have to say about the evolution of content?
I think films have always mirrored society. It's always been a reflection of society from the time we started. I think more than evolution, it's also been exposed. Today, we're exposed with different mediums, OTT especially, to foreign language films, to different cultures through films. Even the viewers' and the consumers' tastes for films have changed. But having said that, we're still a country that thrives on celebration. So that's why I always say that content and commercial have to match in a sense, so that it has a universal appeal. And I think this is the best time that could have happened because even as actors you can do all kinds of films and cater it to the right audience, to the right people.
On a closing note, which is your favourite character so far from your filmography, and moving forward what is that one genre that you want to explore?
Speaking of different characters, I think it has to be Dimple (from 'Shershaah'). Because I had the opportunity to play a real-life character. And the kind of relationship Dimple and Vikram had, was something so magical. It was a story that was very close to all of us. I have two genres that I haven't been a part of. And what I'm really longing to be a part of is a period film or an action film. It just has to be a good script in a good category. That's it.