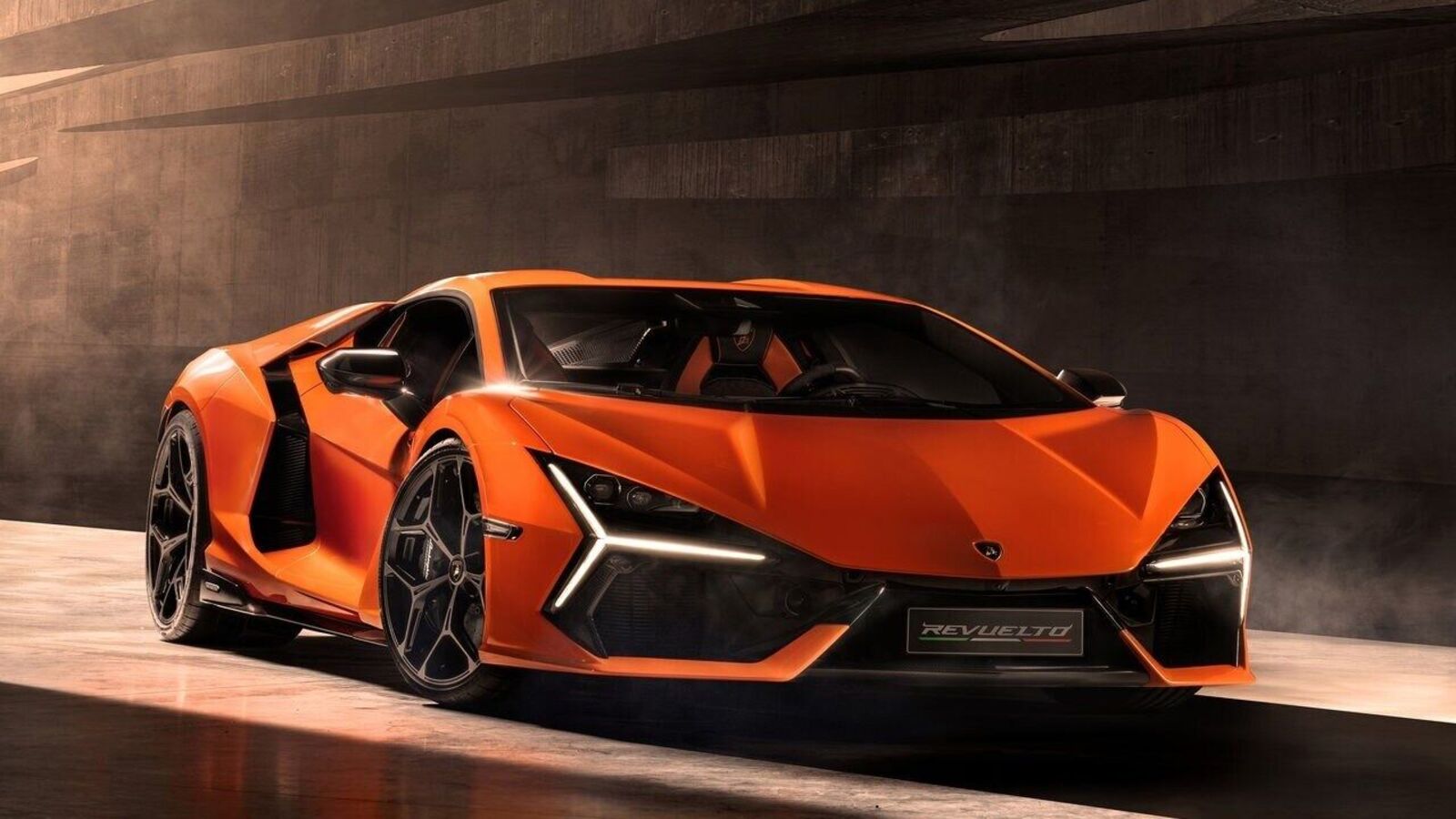 Lamborghini will be launching their new flagship supercar in the Indian market on December 6th. It is called Revuelto and it is a successor to the iconic Aventador. Lamborghini Revuelto is all-new when compared to the Aventador. Now, the manufacturer has announced that they will be launching the Revuelto in India on December 6th.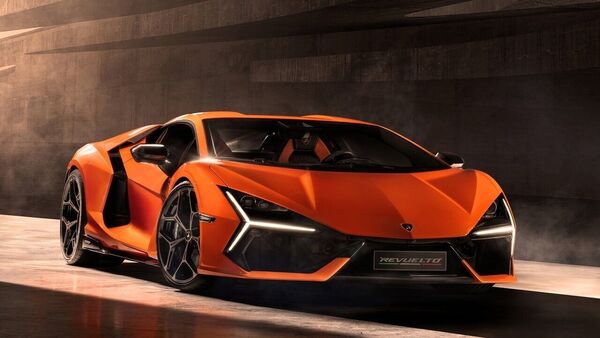 Lamborghini has retained the naturally aspirated V12 engine for the Revuelto but it is an all-new unit that has been developed from the ground up. It is a 6.5-litre unit that puts out 813 bhp at 9,250 rpm and a maximum torque of 725 Nm at 6,750 rpm. The engine has a screaming redline of 9,500 rpm. The new engine is lighter by 17 kg when compared to the V12 on the Aventador. It weighs just 218 kg.
The engine comes mated to a new 8-speed dual-clutch automatic transmission. The transmission is now positioned behind the engine which means that it is mounted transversely.
Apart from the engine, the gearbox is also mated to three electric motors. There are two on the front axle and one on the gearbox. This makes Revuelto all-wheel drive. There is no traditional reverse gear. Instead, the front electric motors act as the reverse gear and they also enable torque vectoring.
Also Read : Urus S, Lamborghini's new entry-level SUV to replace Urus, to launch in India
The electric motors are powered via a 3.8 kWh battery pack which is positioned between the centre console. The rear motor also acts as a starter motor and generator. The battery pack can be charged up to an electric current of 7 kW and takes just 30 minutes to fully charge. The V12 engine can charge that battery pack in just six minutes.
The total power output now stands at 1,015 hp. Lamborghini Revuelto has a top speed of over 350 kmph and can accelerate from 0-100 kmph in just 2.5 seconds.
First Published Date: 08 Nov 2023, 15:08 PM IST