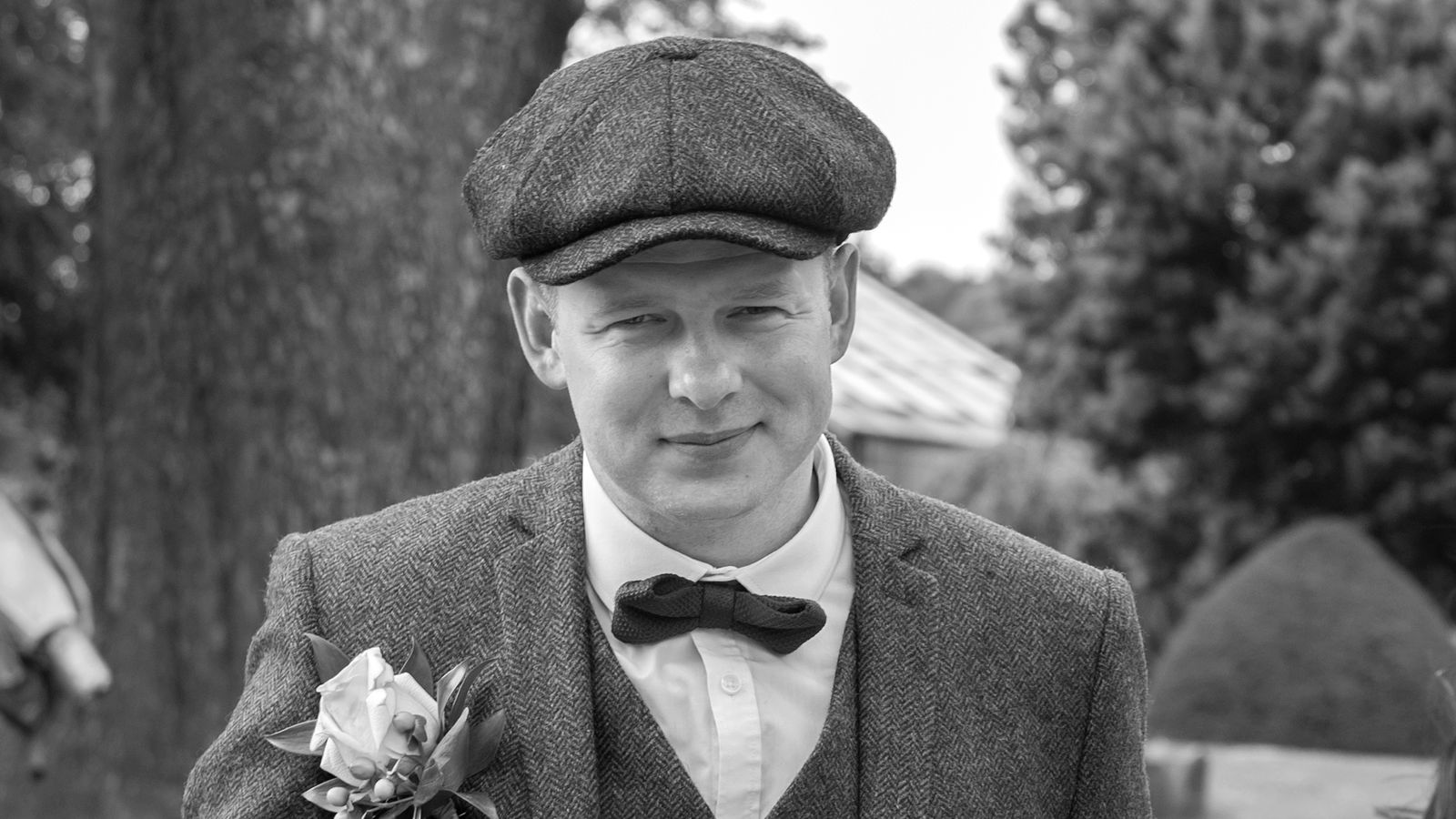 Betfair has admitted it "should have done more" to protect a father-of-two who took his own life while in the grip of a "pervasive" gambling addiction, an inquest has heard.
Luke Ashton, 40, died on 22 April 2021 after being "consumed" by online gambling.
He lost £5,000 in one month just before he took his own life and had previously gambled up to 100 times a day – including early in the morning and late at night while his wife, Annie, was in bed.
He averaged 55 bets a day in January 2019 – rising to a peak of 1,229 in March 2021, when he deposited £2,500 in a single day.
Mr Ashton took out loans totalling £18,000 in 2019 then gambled to try and clear the debts, a hearing at the coroner's office for Leicester and South Leicestershire heard.
The money was repaid through the sale of the family home but Mr Ashton was unable to free himself of his addiction, which saw him making increased visits to gambling websites in the month before his death.
Betfair – one of the main operators used by Mr Ashton since 2012 – has been named as an "interested person" in the inquest.
It is the first time a gambling company has been involved in such a hearing.
Algorithm 'failed to identify Mr Ashton as high risk'
Betfair is owned by parent company Flutter UK and Ireland. Its managing director, Richard Clarke, admitted Mr Ashton was not flagged as an "at-risk" gambler on Wednesday, the second day of the hearing.
The company uses a "machine learning algorithm" to detect customer risk levels and track customer data.
It is designed to identify behaviour among people that have previously decided to "self-exclude" themselves from the Betfair website – meaning they take a "break" by locking their account for six months to prevent access.
However, the algorithm failed to detect Mr Ashton – who "self-excluded" himself in 2013, 2014 and 2016 – as being high risk, the inquest heard.
If he had been deemed at risk, measures could have been taken including a permanent ban or a telephone call from Betfair.
'Gambling destroyed my life'

Read more:
'Gambling kills' warning should be on every betting advert, bereaved mothers say
Betting safeguards under fire as problem gambler spends thousands after dodging checks
Mr Clarke said he was confident the company complied with regulations in place at the time.
But he conceded: "Looking at Luke's activity in March 2021, it does look like we should've done more.
"Looking at the tragic outcome we have here, we would have loved to have done more."
"Things have changed a lot since then," he told the hearing.
Mr Ashton mostly placed bets on horse and greyhound racing events in the UK and abroad.
He almost always used Betfair's Exchange platform – described by Mr Clarke as "generally more low risk" and used by "sophisticated and highly-skilled" customers.
Around 10,000 customers were placing more bets than Mr Ashton on Betfair's busiest days in March 2021 – the month when the horseracing season starts, Mr Clarke said.
Click to subscribe to the Sky News Daily wherever you get your podcasts
A number of changes have since been implemented including a strict monthly net deposit limit for every customer who returns from a period of self-exclusion, following a detailed phone-based assessment.
Financial vulnerability checks are also imposed using a leading third-party reference agency which looks for markers including a history of bankruptcy, county court judgements and short-term loans.
The proposed new gambling laws

A mandatory £500 per month deposit limit for all under-25s – a statistically more vulnerable age group – and a £10 maximum stake limit on online slot games have also been introduced.
Mr Nicholls, representing Mr Ashton's family, said it was their view Betfair should have enforced an exclusion on his account.
However, the inquest heard it was possible for problem gamblers to "slip through the net".
The hearing comes as the government unveiled further gambling reforms in April designed to "force companies to step up their checks", in a crackdown on online addiction.
The inquest continues on Friday.
Anyone feeling emotionally distressed or suicidal can call Samaritans for help on 116 123 or email jo@samaritans.org in the UK. In the US, call the Samaritans branch in your area or 1 (800) 273-TALK