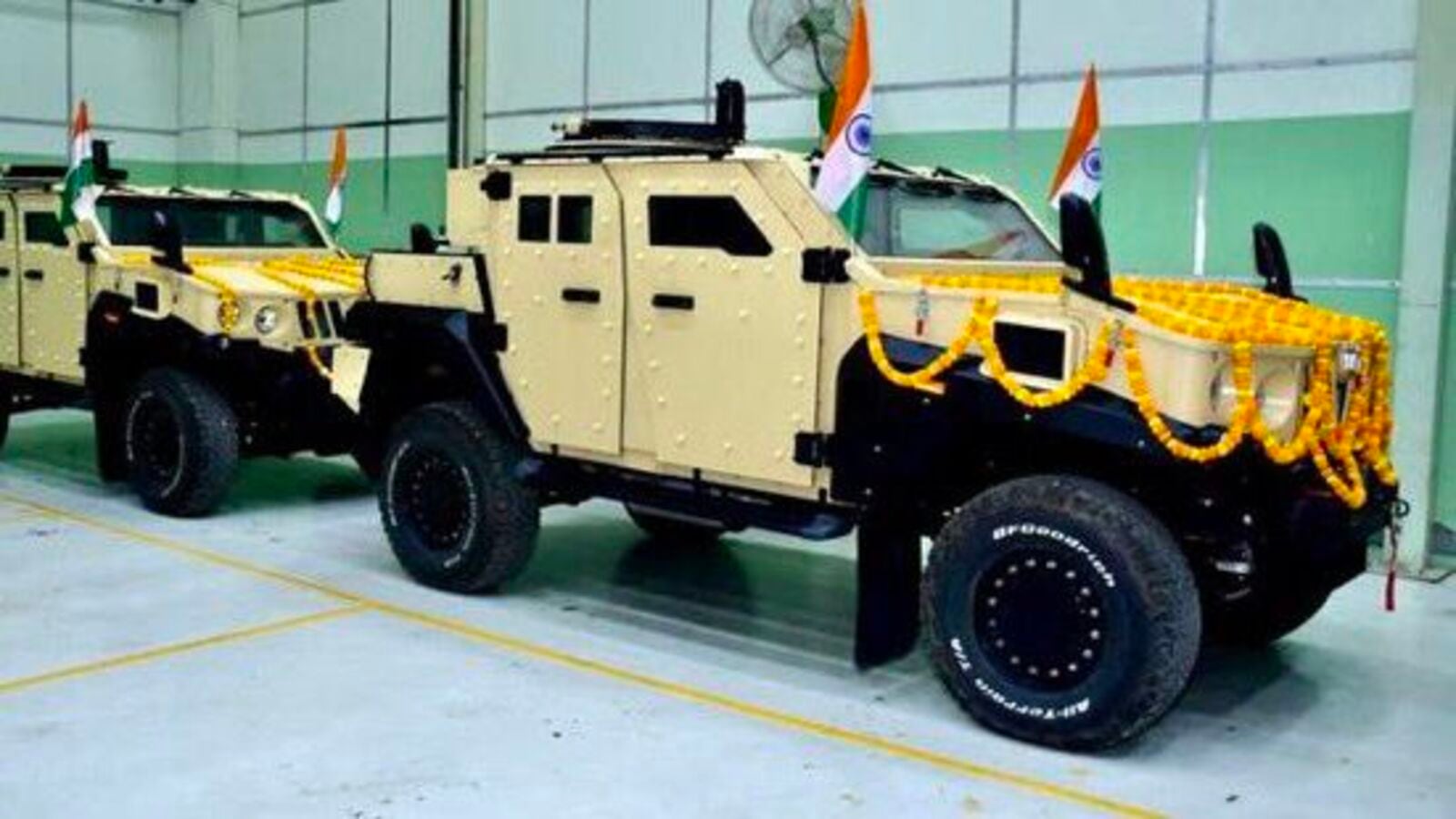 When it comes to manufacturing defence vehicles for the Indian armed forces only a few names come to the fore and Mahindra is one of them. Mahindra Defence Systems (MDS), a wholly-owned subsidiary of the Mahindra & Mahindra group, manufactures a wide range of armoured vehicles for the Indian armed forces. The latest from the company comes in the form of the Mahindra Armado.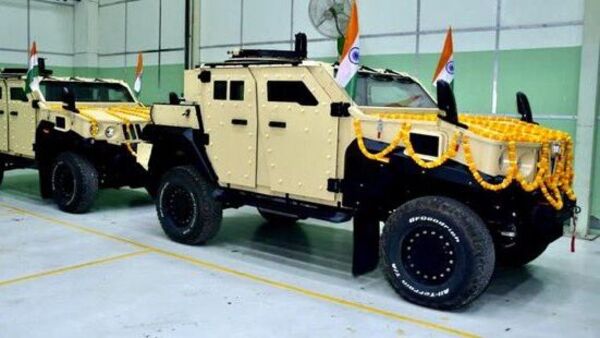 The Mahindra Armado is an armoured specialist vehicle that has been indigenously designed and developed by Mahindra Defence Systems. On Saturday, the delivery of the vehicle commenced, revealed a tweet by Anand Mahindra, the chairperson of Mahindra & Mahindra. He wrote in a tweet that the Mahindra Armado comes as India's first Armoured Light Specialist Vehicle (ALSV), which has been designed, developed and built in India for the country's armed forces. However, the tweet has not revealed which armed force will use this vehicle.
Also Read : Maruti Suzuki Jimny 5-door under consideration by Indian Armed Forces
The manufacturer's website reveals that Mahindra Armado armoured light specialist vehicle is capable of performing counter-terrorism operations like patrolling in high-intensity areas, raiding in open and desert terrains, and reconnaissance missions. Also, it can be used for special forces operations, quick reaction teams for their operations, conventional operations, weapon carrying, border security patrolling etc.
The ALSV can carry six personnel including the driver and it comes as a modular vehicle. The vehicle gets ballistic protection up to B7 level and STANAG Level 2. This means the vehicle's body armoured offers protection against armoured piercing rifles. The company claims the ALSV comes offering protected mobility for the front, side and rear ensuring protection against ballistics and explosives. It can carry an additional 400 kg of load above 1,000 kg of standard load-carrying capacity.
Powering the monstrous machine on four wheels is a 3.2-litre multi-fuel diesel engine that churns out 216 hp of peak power. A six-speed automatic gearbox performs the transmission duty, sending power to all four wheels through a dedicated 4X4 system that gets paired with differential locks. The ALSV is equipped with a self-recovery winch and high-level all-wheel independent suspension with a central-type inflation system. In terms of performance, it can run at over 120 kmph speed and can accelerate 0-160 kmph in 12 seconds.
First Published Date: 17 Jun 2023, 15:52 PM IST