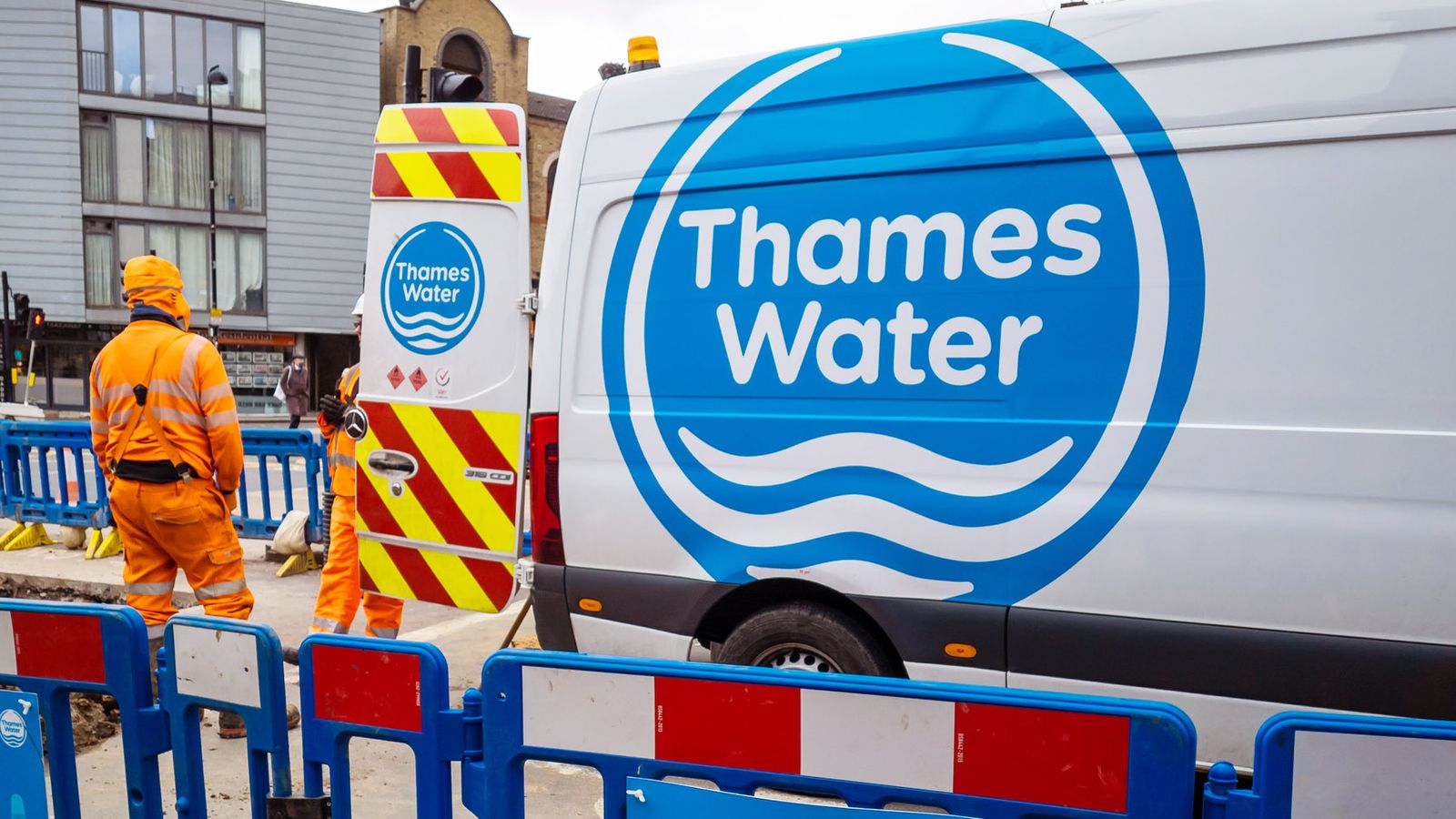 Thousands of people have been left without water on Sunday due to an issue at a Thames Water treatment works.
Thames Water apologised to residents in Godalming, Surrey, and said it was investigating.
Jeremy Hunt, the MP for the area, said a major incident had been declared. He posted on X, formerly known as Twitter, that he was very concerned and had spoken to the CEO of Thames Water.
It follows issues caused by Storm Ciaran at Shalford water treatment works, Thames Water said.
Mr Hunt said he was told by the CEO at 2.50pm that 13,500 customers did not have water and a further 6,500 were expected to lose supply shortly.
The site controls had been reset and were being tested, he added.
"If this is successful, they can increase production to a level that will restore supply," he said.
Surrey County Council confirmed a major incident had been declared in the area, telling Sky News it was "due to the number of properties affected" and also due to the incident occurring on a Sunday, when fewer staff are around.
Read more:
Flood warnings remain after Storm Ciaran – but rain expected to pass
Bottled water stations have been set up at the Crown Court car park in Godalming and Artington park and ride in Guildford.
Thames Water said it was also delivering bottled water to vulnerable customers.
Thames Water said its engineers were on site and tankers were being used to pump water into its supply network.
A Thames Water spokesperson said: "We're sorry to those people who have no water or lower pressure than normal.
"[We] are doing all we can to get things back to normal as quickly as possible."