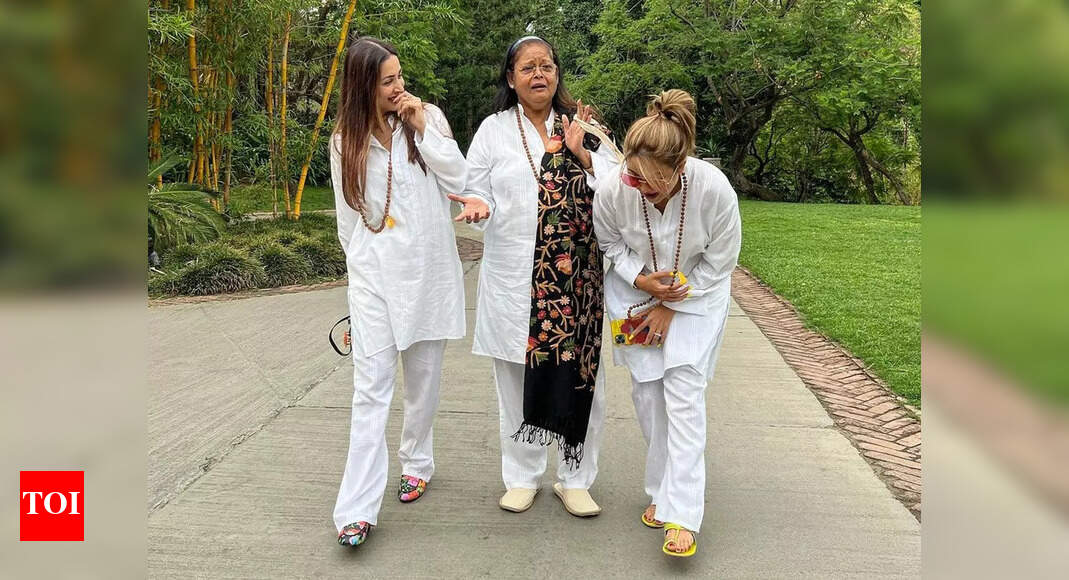 Malaika Arora
is enjoying some quality family time with her sister
Amrita Arora
and mother
Joyce
. The trio is stationed at a spa resort in the
Himalayas
and Malaika is relaxing in her happy place with the 'people that make her happy'.
"I don't know what else to say. In a place that makes me happy, with the people that make me happy, there's not much more I can ask for. Its rare that someone captures a picture so candid at a time so perfect that you just know this one's going to go into the "Cant believe I am surrounded by so much love" pile. Home is Mum. Home is US," Malaika had posted along with a picture from her outing. Malaika, Amrita and their mother Joyce were dressed in white kurta-pyjamas and were snapped enjoying a laugh.

In April, Malaika Arora was caught in a car accident while travelling to Mumbai from Pune. The actress shared that the accident left her with trauma but she has been recovering well. Malaika had told BT, "Initially, I was in a daze. I'd be smiling and talking, and I would repeat everything that had happened to people visiting me. I was on autopilot mode. But it wasn't sinking in. The only time I would shudder was when I'd be alone, reliving those moments. It was beyond scary. In those 15 days after the trauma, I didn't feel safe sitting in a car. I know this is temporary. Also, I didn't want constant reminders. I just wanted to be left alone after a point. Initially, I didn't know the extent of the injury, and I was in shock and couldn't see clearly. There were shards of glass all over and tiny pieces had gone into my eyes." A few weeks after her injury, Malaika returned to the sets of her TV show.